Elizabeth DeBruyn Weight, a former resident of Alexandria and environmental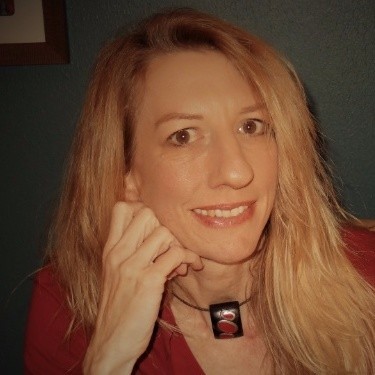 management specialist, died Oct. 28 following a three-year battle with breast cancer. She was 55.
Weight, daughter of Yvonne Weight Callahan, was born Aug. 8, 1966. She grew up in Alexandria where she attended Lyles-Crouch Elementary School, Parker Gray Middle School, and T.C. Williams High School. She received a bachelor's degree in international relations from Connecticut College.
Following graduation, Weight worked for the U.S. law firm of Wilmer, Cutler, and Pickering in Brussels, Belgium, assisting in the monitoring of prospective European Union regulations.
Weight's international development career began in 1991 in Djibouti, East Africa, where she worked as a volunteer for UNICEF, assisting in managing the logistics of sending relief supplies to Somalia.
Weight then joined the American Friends Service Committee in Cambodia, where she later served as country director for programs that included community-based development, micro-finance, sustainable agriculture, livestock health and support for disabled landmine survivors. She also assisted with the establishment of a radio system which provided critical information concerning the location of lost family members following the collapse of the Pol Pot regime.
Following her work with the AFSC, Weight was appointed as an adviser to the Cambodian Ministry of Environment on environmental education programs under a U.N. Development Program-funded project. She also worked at the Irish nonprofit Concern Worldwide as a national community forestry advisor and drafted legislation to strengthen community-based forest management.
Upon her return to the US, Weight worked for a Colorado-based  NGO, iDE, which focused on increasing farmer incomes in Africa and Asia. She assisted in the founding of an iDE program in Ghana, serving for two years as deputy country director. During that time, she also worked on a Gates Foundation project to improve agricultural productivity in Asia and Africa.
Weight wrapped up her overseas career with four years in Sri Lanka at the International Water Management Institute.
Upon her return to the US, Weight finished her professional career as a program coordinator for the National Oceanic and Atmospheric Administration's National Integrated Drought Information System. She also served as the US representative to an eight-member team from around the world to the World Meteorological Organization Committee on Agricultural Services Expert Team on Drought.
Weight is survived by her husband Jeff Smith and daughters Margaret Watts and Cailyn Smith, of Boulder, Colorado, her mother Yvonne Weight Callahan of Alexandria, and her brother Chris Weight, of Bellingham, Washington. She was preceded in death by her brother, Eric Weight, and her father, Forrest Weight.
The family suggests that donations may be made to the Nature Conservancy in Weight's name, or to the charity of the donor's choice.