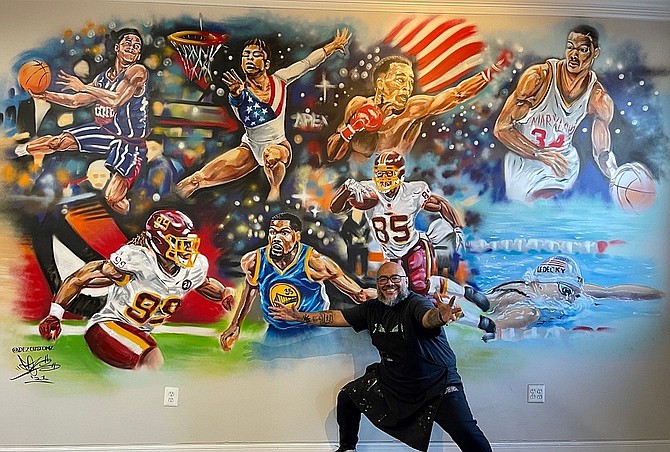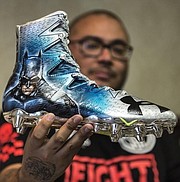 The Fairfax Academy's 3rd annual Career Experience Expo is next Monday, Feb. 22. This fully virtual event for all current Fairfax Academy students will begin at 9:30 a.m. with keynote speaker, David "DEZ" Zambrano, followed by three 45-minute workshop sessions led by a wide variety of industry professionals. During this full-day conference, students will choose which three workshop sessions they'd like to attend.
The sessions include: David Zobell and Matt Strote from Signature Theatre; Fairfax City Cultural Arts Manager, Megan Dubois; iContact Coaching owner Julie Johnston; Academy alumna and Oklahoma Admissions Counselor, Monica Brown; Academy alumna and textile designer Sarah Dowell; Longwood University Associate Professor, Ryan Stouffer; Academy alumni Brian Rose and Sarah Heaton from Movoly Productions; music director, conductor and pianist, Jose Simbulan; Encore Ballroom Couture owner, Julie Wilson; Dance Instructor, Andrew Black; Director and Choreographer from J.A.M. the Revue, Jeremy McShan; Rob Sanchez and Marc Collier from Xtended Reality Junkies; Deliberately Designed College and Career owner and Marshall Academy Counselor, Niki Hauber; Academy alumna and U.S. State Department employee, Bebe Tran; and movie director, Hyung Tae Kim.
As for Zambrano, he was raised in Northern Virginia and draws inspiration from his life experiences. His love of art began with graffiti. Later, while riding the Red Line between Virginia and Maryland, he was captivated by the incredible artwork he saw covering the walls as the train went by.
Self-taught, Zambrano became an accomplished custom-airbrush artist, muralist and canvas artist, using mixed media to create a visual masterpiece. He's garnered wide acclaim for his custom artwork on footwear and has created commissioned work for athletes including Steph Curry, Tom Brady, Julio Jones and Steve Smith Sr.