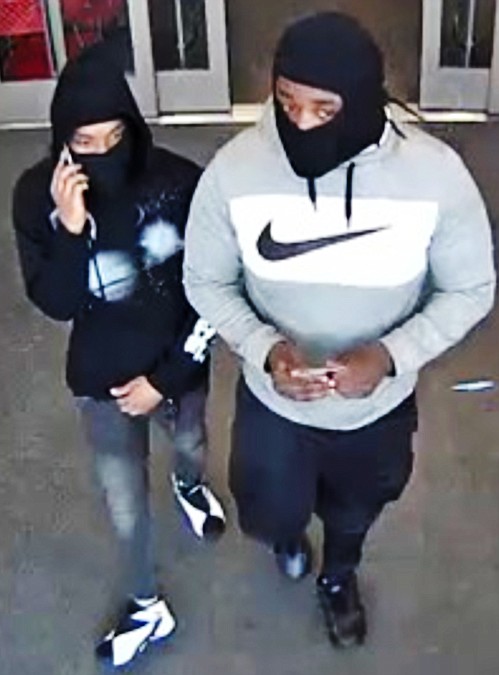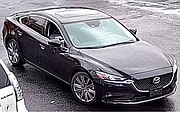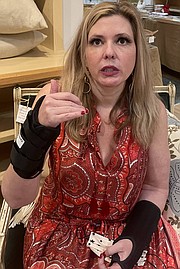 It was Super Bowl Sunday and Allison Priebe had her hands full with things to do. The local business owner was participating in the Walkable Warehouse Sale in Old Town but first needed to fill her car with gas.
Stopping at a gas station she had used many times in the past, Priebe had just begun pumping gas when a man jumped into her car and drove away, stealing her car, purse, phone, computer, coats, jewelry and the receipts from the warehouse sale.
"I am covered in gasoline and extremely shaken up," Priebe said in a Facebook post detailing the incident.
Priebe stood stranded at the gas station with an empty feeling that has left her forever changed.
"I have been laying extremely low since the incident," Priebe said. "I do not think I will be able to pump my own gas for a while. I'm extremely shaken up and feel very raw and violated."
The Alexandria Police Department is conducting a stolen vehicle investigation into the incident, which took place at the Liberty Gas and Auto Service Center in the 700 block of S. Patrick Street.
It was just after 1 p.m. on Feb. 7 when Priebe's vehicle, a white 2017 Lexus GS400, was stolen. A suspect accessed the vehicle through an unlocked door. Priebe was not injured during the incident.
Priebe noted that the employees of the gas station seemed undisturbed by the incident, almost treating it like an everyday occurrence. They did call 911 and police responded immediately.
According to the Alexandria Police Department, the suspects were spotted operating a black 2018-2021 Mazda 6 with Maryland temporary tags. Security cameras captured images of the suspects using Priebe's credit card in Prince George's County.
The police department advises drivers to avoid leaving vehicles unattended and to always lock the doors and keep the keys in hand when pumping gas. Priebe is going to heed to that advice, and a little bit more.
"I think for the immediate future I will ask for my partner to pump my gas or at least ask someone to come with me," Priebe added.
Priebe is the owner of Queen Bee Designs, a local gift store, and was in the middle of her biggest sale of the year.
"I can't tell you how devastating this was for me both personally and professionally," she said.
Her bad luck did not end with the theft of her car.
On Valentine's Day, Priebe broke some bones after falling on the bricks outside her store in the 800 block of S. Washington Street. So for now, she's hobbling around and hoping for support from the community.
"I came into the store on Valentine's Day very hopeful," Priebe posted on Facebook. "But right now I am in pretty rough shape and could definitely use some more prayers and good vibes."
Police ask anyone who may recognize either suspect to call Detective Walter Boyd at 703-746-6245.
Queen Bee Designs
825 South Washington St.
Hours: Friday Saturday Sundays during the winter 11 to 7.