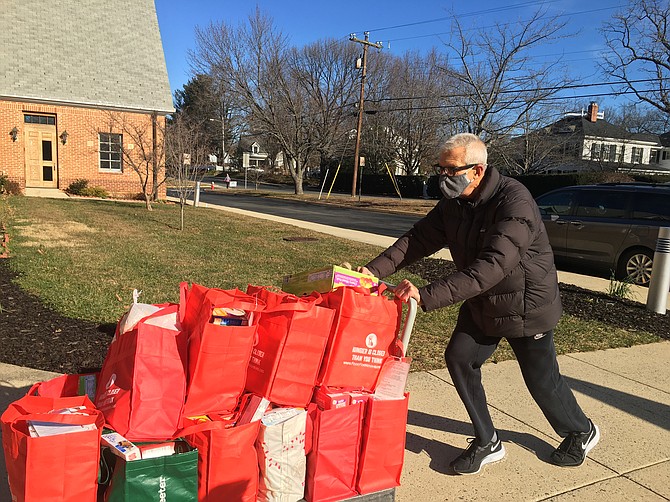 Food For Neighbors received more than 18,000 pounds of food during its Jan. 9 Red Bag Program food collection event. This is a record amount of food for the nonprofit, which is in its fifth year of supporting Northern Virginia students who struggle with hunger. Volunteers will be providing this food to more than 1,200 students at 22 schools on a weekly basis.
Food For Neighbors relies heavily on contributors and volunteers to provide this important service. During the Jan. 9 event, 1,100 community members in Fairfax and Loudoun counties donated shelf-stable, nutritious food. Additionally, 86 dedicated drivers collected the donations and delivered them to five central locations, staffed by small groups of additional volunteers.
Karen Joseph, Cofounder of Food For Neighbors, said, "While the temperatures may have been freezing this morning, I can assure you there were many warm hearts caring for our community. Thanks to the generosity..., Food For Neighbors continues to grow and thrive, allowing us to reach and feed many local teens struggling with food insecurity in Northern Virginia."
There are many ways for businesses, service organizations, foundations, and individuals to help Food For Neighbors. To learn more, visit https://www.foodforneighbors.org/ or send an email to contact@FoodForNeighbors.org.