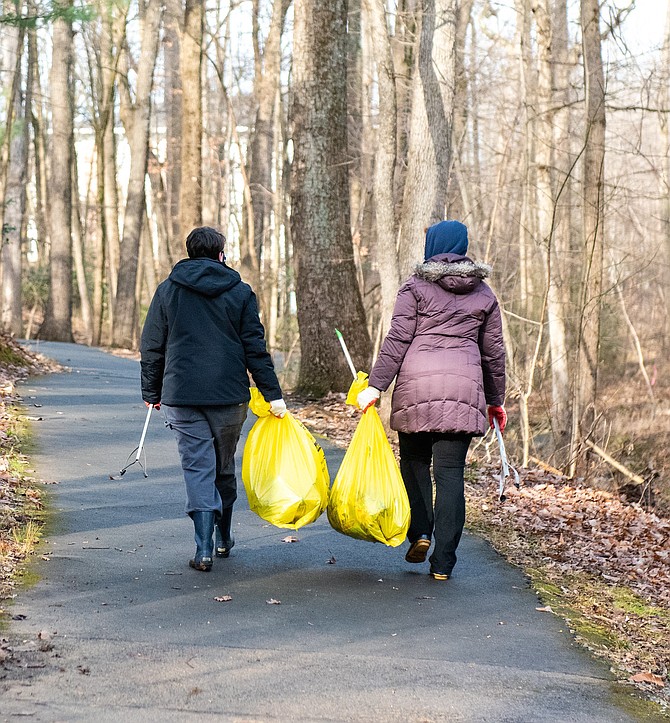 In cooperation with supporters, Reston Community Center (RCC) pivoted amidst the coronavirus pandemic to present, for the 36th year, the Reston Dr. Martin Luther King Jr. Birthday Celebration.
The three-day event held Jan. 16-18 honored, celebrated and continued the legacy of civil rights leader Martin Luther King Jr. On Saturday, individuals gathered for small, socially distanced community service projects. They sorted items from The Closet, made bag lunches for the Embry Rucker Community Shelter, and cleaned litter from paths around RCC Hunters Woods.
Events continued with Saturday's special online performance by the Reston Community Orchestra, Sunday's live performance at CentreStage with an audience capacity of 30 percent featuring Akua Allrich and the Tribe, and additional community service projects on Monday.