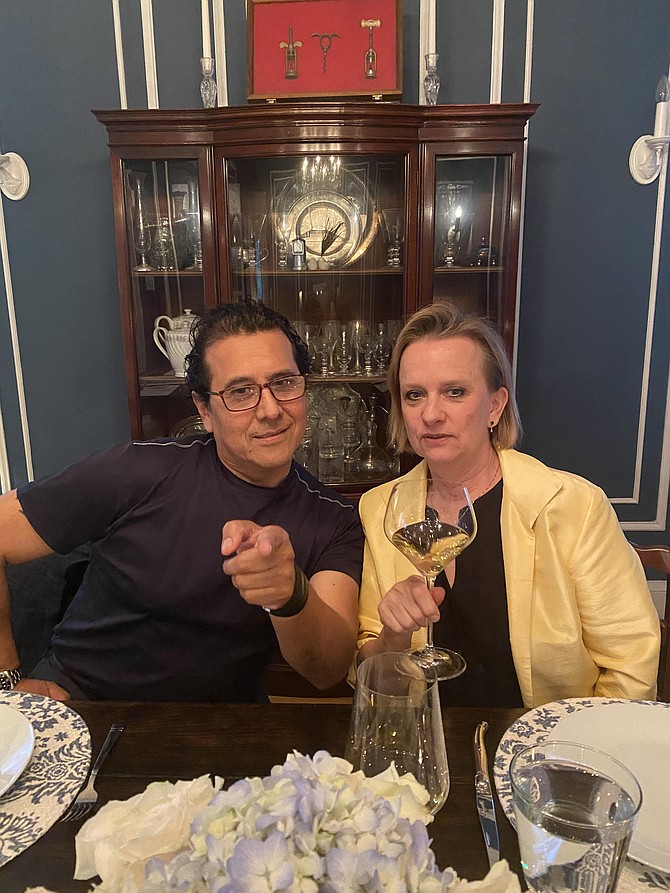 In today's world of diversity, the diverse palates are driving the needs for all kinds of foods with an international flair, so a local company like
"Huntsman Specialty Game and More," found the market for their venison, caviar, rabbit and other exotic foods to meet the needs of many.
This past Father's Day, they had a Wagyu Beef package that was flying out the door of their Newington location.
"It's for the high end palate," said Javier Arze, who opened the business with his wife Anne Marie. "We specialize in a lot of game," Arze said.
What is wagyu beef? According to the American Wagyu Association, based in Post Falls, Idaho, wagyu is a Japanese beef cattle breed – derives from native Asian cattle. 'WAGYU' refers to all Japanese beef cattle, where 'Wa' means Japanese and 'gyu' means cow. The gourmet chefs like it because of "the unique taste and tenderness of highly marbled Wagyu beef makes for an unrivalled eating experience," the AWA states, so Wagyu beef is finding its way into the gourmet scene. That includes Huntsman, who operate out of a warehouse in Newington but truck their foods all over the metropolitan area.
There aren't hunters with buckshot and duck calls on the payroll though. All their meat is raised on local farms within about 100 miles of Fairfax County. "We try to focus on the local farms," Arze said, but admitted they do have lamb that was raised in Australia and New Zealand, and olive oil from 1,000-year-old trees in Greece.
Huntsman opened during the pandemic, and with all the restaurants closed, they branched out and opened a branch called the "Furloughed Chef," for home deliveries. On the website, a person can put together a box of items such as chops, steaks and chickens for delivery. There is a $145 minimum for an order, and $195 minimum for free delivery inside the Capital Beltway.
In addition to meats, they have olive oils, caviar, truffles and escargot.
The Furloughed Chef is ready for all sorts of religious cuisines too. Accommodations can be made upon request, in accordance with kosher, halal, or Buddhist practices.