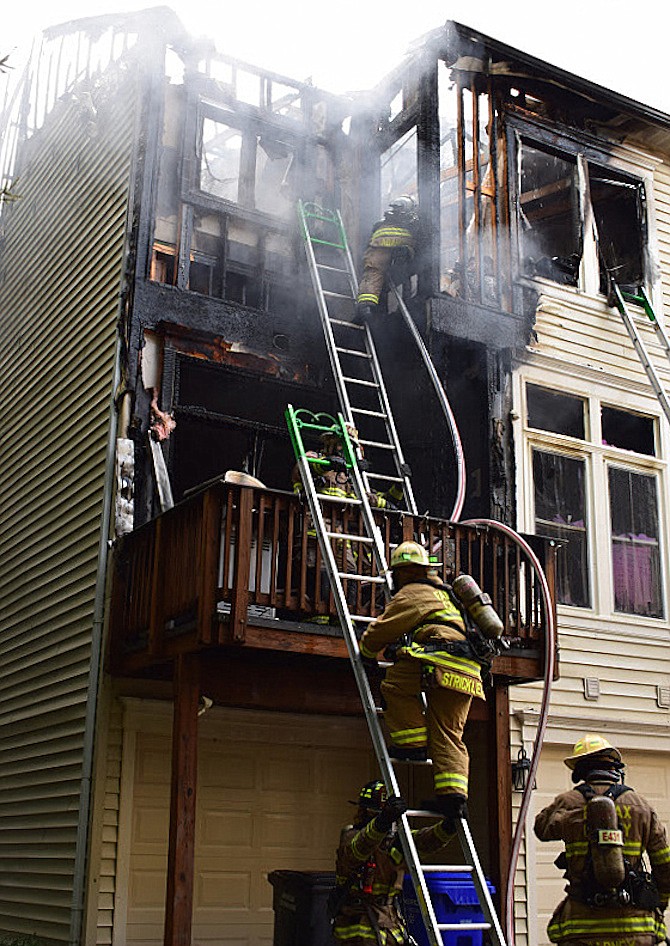 Fire officials say an early morning fire in Fair Lakes displaced four people and caused an estimated $463,375 in damages to the home involved. The blaze occurred June 20, around 8:38 a.m., in the 4200 block of Zouave Lane.
Responding units from both the Fairfax County and City of Fairfax Fire and Rescue departments saw a column of black smoke as they approached the scene. They then discovered a three-story, end-unit townhouse with a large volume of fire extending from the second floor and through the roof. A second alarm was immediately sounded.
Crews quickly brought the fire under control. No civilians were injured, but one firefighter was transported to the hospital for evaluation of non-life-threatening injuries. None of the occupants were home at the time of the fire. It was reported by a neighbor who saw black smoke and flames coming from the house.
Fire investigators determined that the fire was accidental and started on the second-floor deck. They say it was caused by the improper disposal of rags soaked with an oil wood stain. Two additional townhomes sustained external damage due to heat exposure.