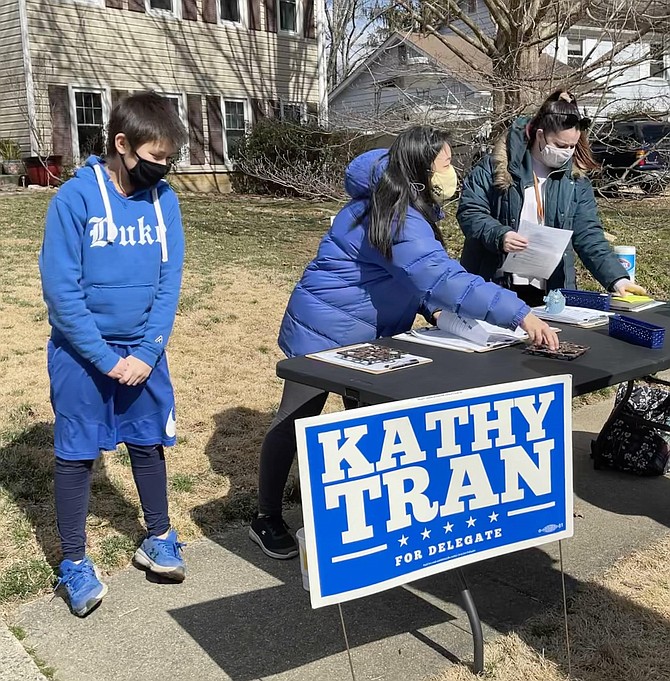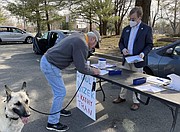 With completion of the 2021 General Assembly session, the odd-year political election cycle is upon us in Virginia. Candidates for the office of State Delegate are now at work preparing to file with the State Department of Elections. All current Virginia State delegate terms expire January 2022, and are filled in the Nov. 2 General Election; so too, the State-wide positions of Governor, Lt Governor and Attorney General.
Would-be delegate candidates are now collecting signatures, either in person or electronically, from qualified voters in their prospective districts, as part of the filing requirements. You'll find them knocking on doors, set up on lawns of supporters, and at community locations. This year, the Virginia Department of Elections has allowed electronic signature collections of voters. A minimum of 125 signatures are needed to qualify, along with a Declaration of Candidacy, a Statement of Economic Interest, and payment of a primary filing fee of $353.80. The fee represents two percent of the position's one year salary. A candidate for delegate must be a United States citizen, at least 21 years of age, and have been a resident of Virginia for the past year. The last day for candidates to file is March 25; the party filing deadline is March 30.
Candidates for state-wide office have a higher threshold of 10,000 signatures to meet, including at least 400 from each Congressional District in the Commonwealth; and higher primary filing fees based on the higher position salaries.
Primary elections, if held, run on June 8. Primary elections are held only if there are multiple candidates from the same party for the same seat. Those winning their party nomination, run in the November 2 general election against the opposing party primary winner or nominee, and any qualifying independents who filed, to determine who fills the seats.
Political interest in Virginia's elections remains high nationally, as the Commonwealth has trended more Democrat in recent years. In 2017, Democrats won the Statewide offices of Governor, Lt Governor, and Attorney General. In 2019, Democrats flipped the House and Senate of the General Assembly after many years under a Republican majority. The Commonwealth has voted in majority for the Democrat candidate in Presidential elections every year since the election of President Barack Obama in 2008.