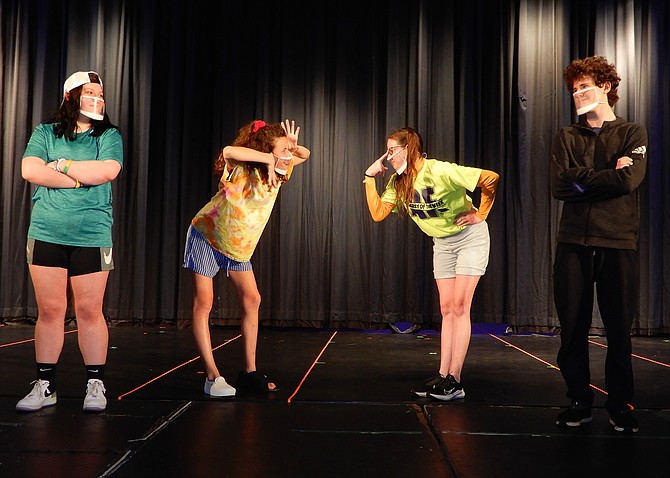 Offering both virtual and in-person shows, Chantilly High is presenting the children's show, "Judy Moody & Stink: The Mad, Mad, Mad, Mad Treasure Hunt." Tickets are $8 at http://www.chantillyhsdrama.com/, as is the link to the online version.
It was originally scheduled to be performed May 7-8, but had to be postponed until later. The new show dates are as follows:

Pre-recorded shows will be streamed Friday, May 21, at 5 p.m., and Sunday, May 23, at 5 p.m. In-person shows will be Friday, May 21, at 7 p.m., and Sunday, May 23, at 2 p.m. The auditorium will be 30-percent capacity, and actors, crew and the audience will wear masks.
The story's about third-grader Judy Moody and her younger brother, Stink, whose moms take them on vacation to an island where they find mysteries, surprises and adventure. There's a cast and crew of 35, and the actors will wear see-through masks so the audience can see their expressions.
Sophomore Alex Lesnik, who plays Stink. said both children and adults will enjoy the show's jokes and "out-there" costumes. "People who know this book series will want to see how we do it," she said. "And for kids unfamiliar with it, it'll be something new and fun."