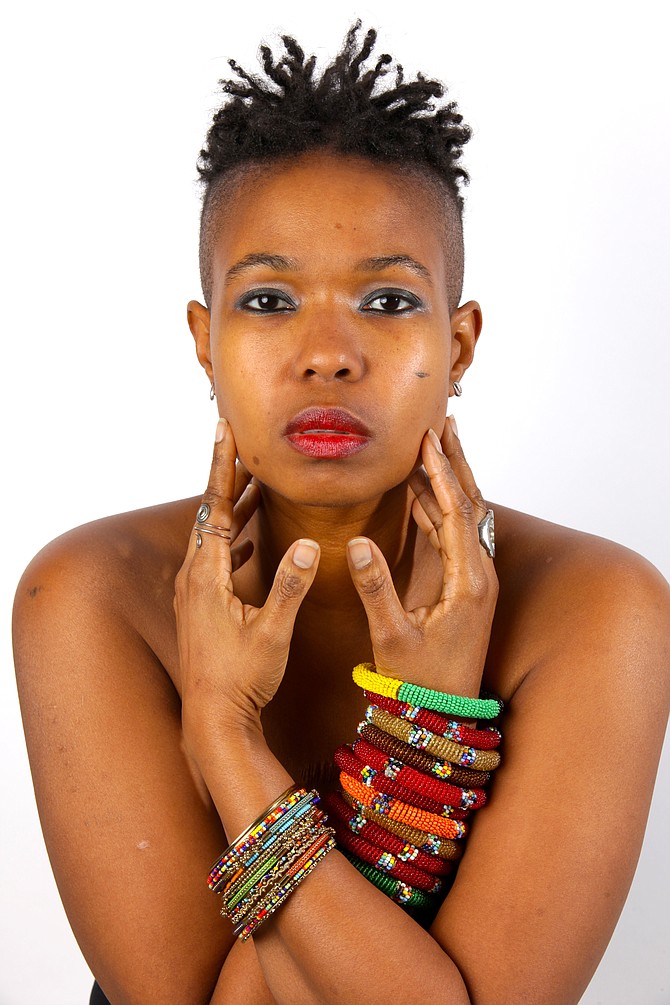 As winter approaches the dark nights become longer, the air more chilly and the indoors beckons, warming seasonal entertainment begins to entice. With the change of seasons, CenterStage invites patrons to "The Dancing Light Celebrating the Warmth of Winter," from Akua Allrich and The Tribe, in a celebration of their return to Reston.
"Reston CenterStage has a wonderful energy. I love working with the amazing staff and performing for the community there." said Allrich. "Everyone is so open and positive, I believe any artist would be excited by the opportunity to create art in such a warm environment."
Thrilled to return to live, in-person performance after more than 18 months with pandemic health and safety restrictions, Allrich aims "to inspire with my music and bring a sense of joy to the listener. My sound is an amalgamation of Pan-African cultures; including Jazz, Blues, Soul, various traditional African rhythms, funk, etc." 
"It has been a very difficult journey through this pandemic for all of us, so I sit in the grace of my blessings." added Allrich. "I really craved the exchange of energy as a performing artist. That is something that gives me the inspiration to create and grow as an artist." 
For those less familiar with Allrich, she is a jazz vocalist and Washington, DC, native with musical roots and grounding in jazz and pan-African music. She has performed in music venues throughout the DC area and well beyond, including The Kennedy Center as well as Reston CenterStage.
"The colder seasons have always been a great way for families and communities to come together and create warmth with and from each other." noted Allrich. "So while it is colder and darker, I wanted to highlight the amazingly resilient ways we are able to create after the harvest season has ended, and the beauty that comes from the need to create that warmth."
Asked what audiences can expect at her Reston appearance, "We are going to fill the space with amazing energy from songs that represent that vibe. The music is an eclectic mix of tunes that incorporate Jazz, South African and West African rhythms, rhythms of the Caribbean, and the Americas. It's going to be fun, emotional and inspiring." And perhaps even the opportunity to dance, never know.
Where and when: Reston Community Center presents Akua Allrich and The Tribe – "The Dancing Light Celebrating the Warmth of Winter" at CenterStage, Hunters Woods, 2310 Colts Neck Road, Reston, VA. Performance on Saturday, Nov. 20 at 8 p.m. Ticket Price: $15. Non-Reston Ticket Price: $20. Call 703.476.4500 or visit www.restoncommunitycenter.com.   Note: Patrons required to wear a mask. For detailed health and safety guidance go to www.restoncommunitycenter.com