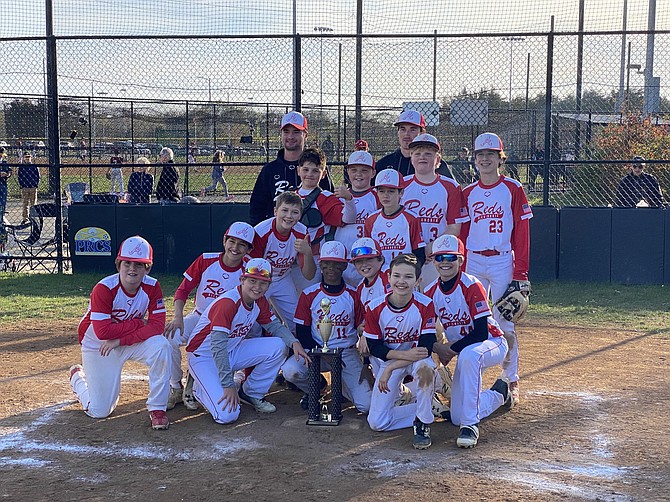 The 12U Alexandria Reds won the Northern Virginia Travel Baseball League (NVTBL) Silver Division tournament on Sunday, Nov. 7, defeating the Plummer Stars 5 - 4 in the championship game. The Reds finished their season on a seven-game winning streak and won all five games in the NVTBL tournament.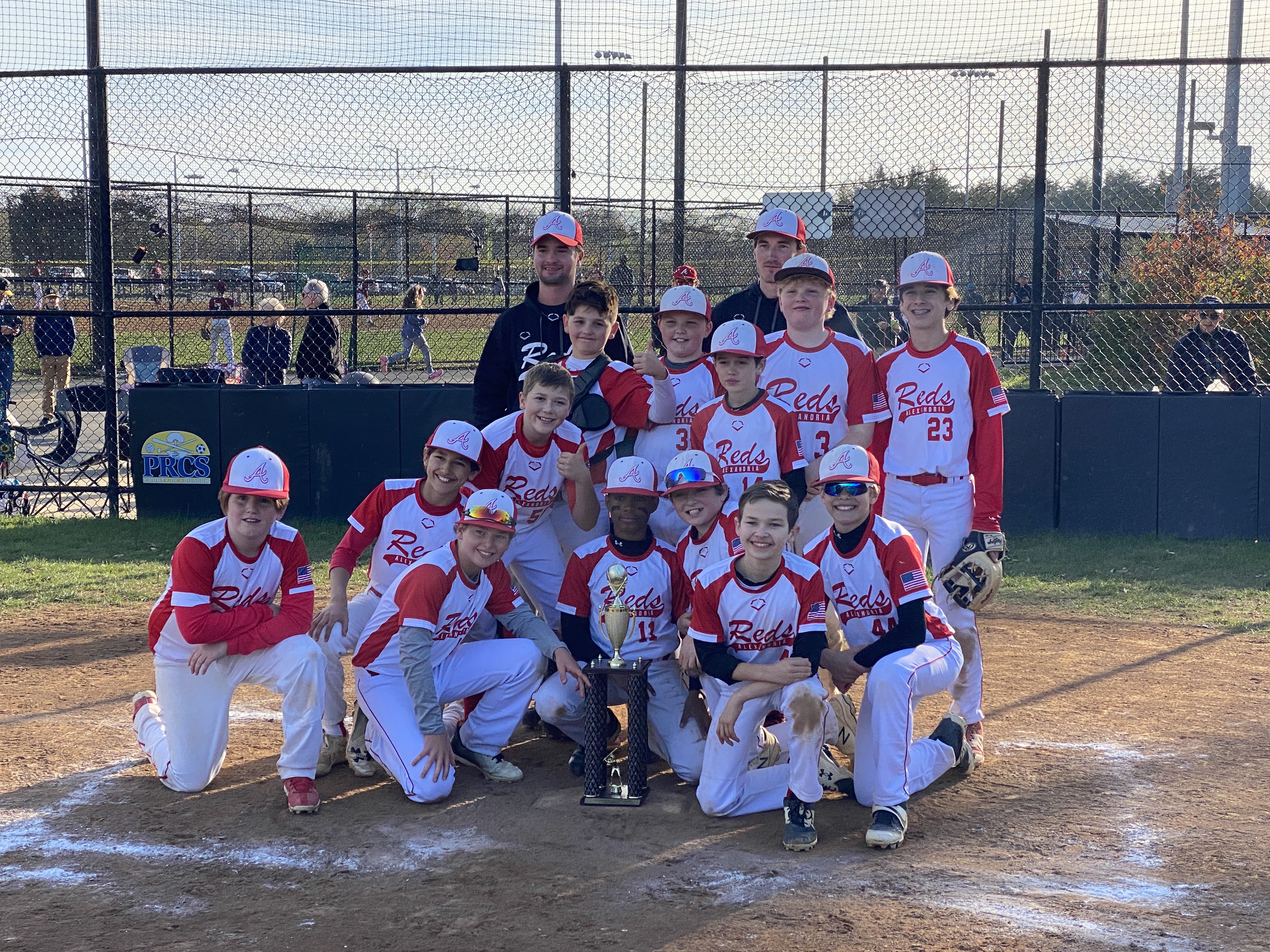 The Reds received three complete game performances in each of their wins this past weekend.  Turner Sawyer picked up the victory in the championship game, allowing no earned runs while striking out five. In the tournament's semi-final game, Turner Reid held the Arsenal White team to four hits and one run in the 13-1 victory.
On Saturday, William Jones struck out 10 and allowed 3 hits as the Reds bested the NOVA Elite squad 5 - 3.   
Lead off hitter Samuel Dyck was a catalyst for the Reds offense over the weekend with 5 hits and 5 runs scored over the three games. On the defensive side of the ledger, Jack Lynch made a diving catch in left field at a critical moment in the semi-final game and then doubled up an Arsenal White player at second base. Finn Coco was solid behind the plate for the Reds, catching every inning of every game during the Reds championship run.  
Additional members of the NVTBL championship team include Eammon Herbold, Coleman Todd, Jake Pisano, Landon McBride, Logan Theoharis, Oliver Zand and Parker Spence.
First year head coach Hughes Page said, "The boys have steadily improved over the fall and this victory is a testament to their hard work and dedication." 
Assistant Coach Greg Everett added, "The Reds got hot when it counted. The pitching was fantastic, our defense was solid and our offense was opportunistic."