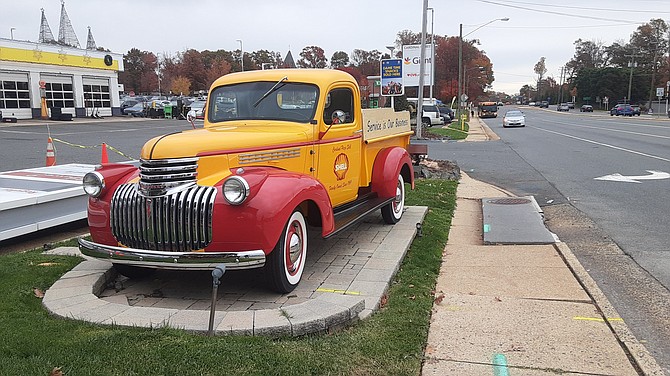 Like a beacon in the night, everyone in Springfield or Burke has passed by the 1946 Chevrolet truck out in front of the Cardinal Plaza Shell on the corner of Rolling Road and Old Keene Mill Road. It screams "Springfield."
"It's an awesome old truck, something you notice when you drive by," said Suzanne Dixon, a customer at the station for the last eight years. "Really noticeable," she added.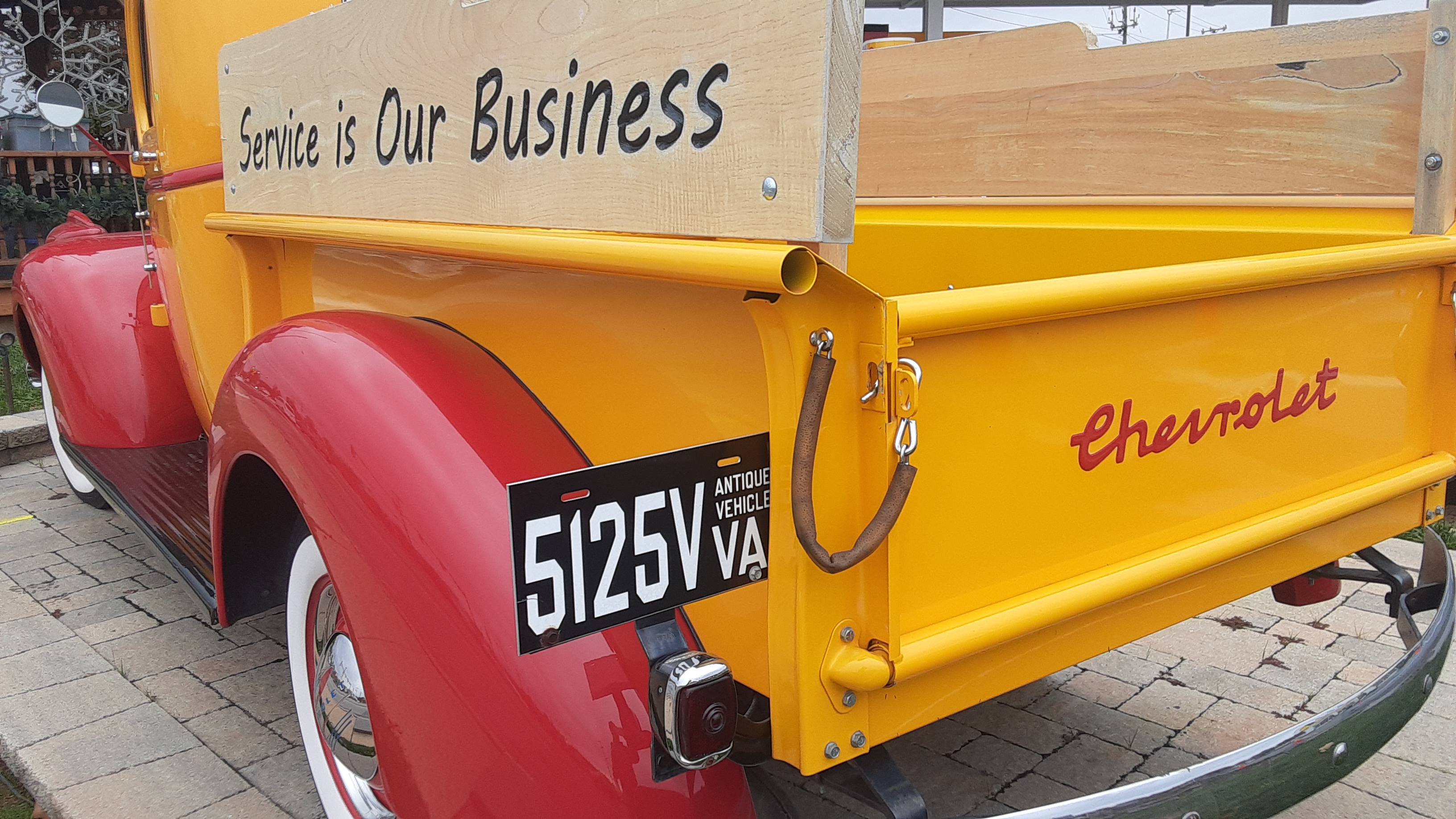 The award-winning yellow and red truck is spit shined and custom painted, and has its own concrete platform to complete the custom look. Many have driven by, gawking, and people have stopped for pictures over the past few years. The truck is authentic and still runs when they need it to.
"It was in a handful of car shows, said Dan Santano, who works at the station. "We had that platform built," he said.
One bypassing resident liked it so much, the special needs youngster drew a picture of the truck and showed the owners. They liked the picture and knew the truck was special to him. "We took him for a ride all around Springfield," Santano said.
Finding the truck could have been an episode of "American Pickers," with Frank and Mike rummaging around in abandoned barns. The original owner found it in a garage in Detroit, shipped it down and did "a complete restoration," Santano said.
It has an inline-six engine, and a simple interior like all the cars did in those days. 
In 2016, the truck won the City of Fairfax Antique Car award, followed by the 42nd Edgar Rohr Car Meet award in 2017, and the Prince William 77th Annual Car Pile Up award. All three of these trophies are displayed in the station.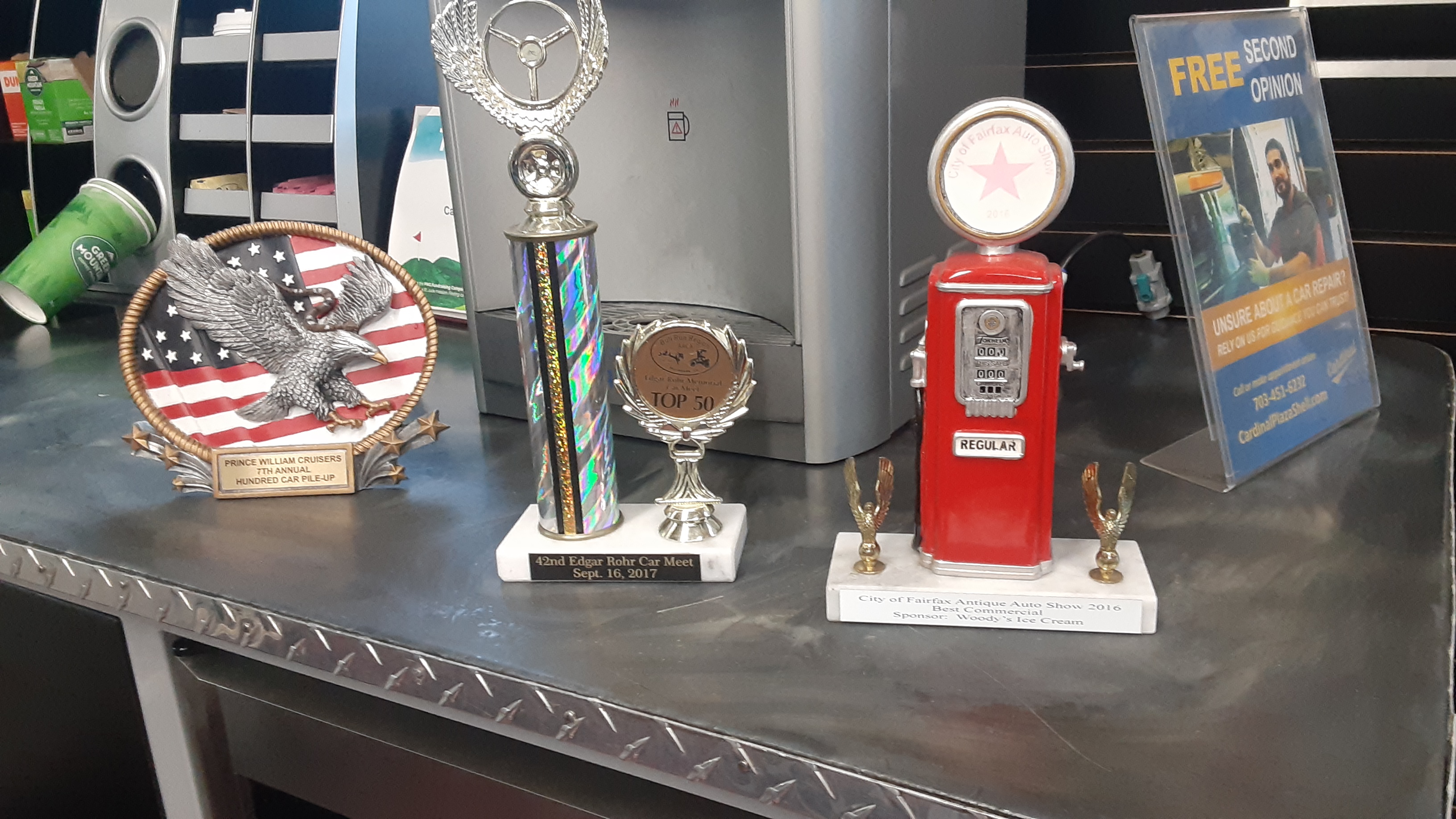 They take care of it also, keeping it out of the extreme elements.
"In the winter time, we typically store it in one of our storage lots," Santano said.