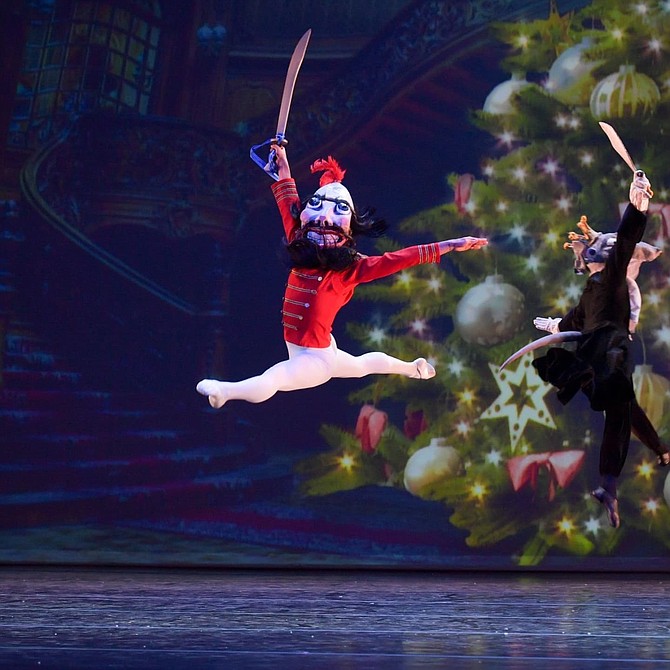 It's back and live. The joyful holiday classic "The Nutcracker" is posed to jump into hearts with Tchaikovsky's memorable score performed by the powerhouse Fairfax Symphony, with over 50 extraordinary Fairfax Ballet dancers filling the audience with joy and amazement.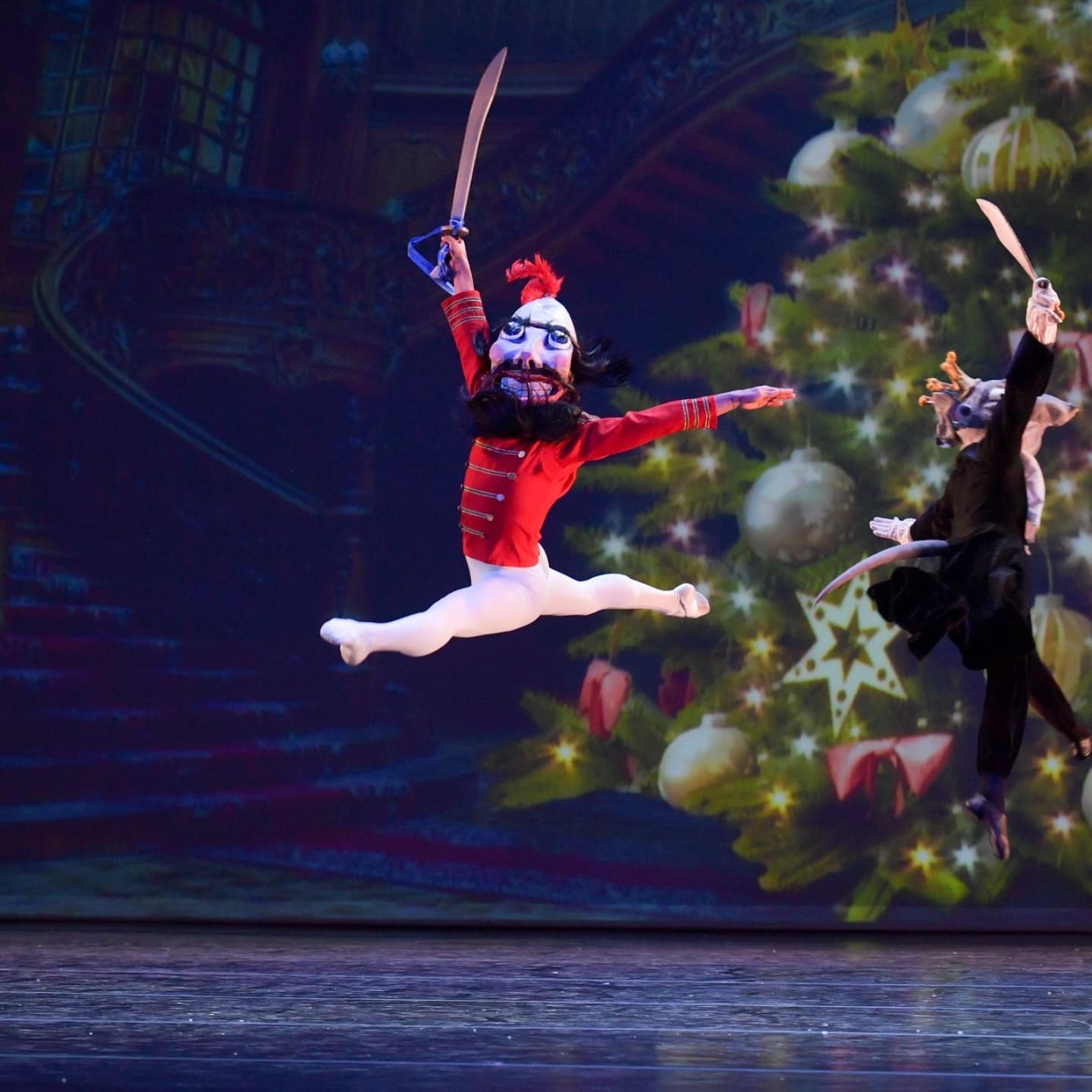 This year's "The Nutcracker" will also be representative of Northern Virginia's demographic diversity. "I think what makes our 'Nutcracker' special is its diversity and the combination of talent on so many levels which is on display — from the youngest dancers making their first foray into ballet, to the highly skilled professionals. This is all wrapped up in a wonderfully colorful set and design." said Christopher Zimmerman, FSO Conductor and Music Director.
"And then there's Tchaikovsky's music; and what music it is!" added Zimmerman. "A score so evocative, imaginative and multi-layered, not to mention a dazzling tour-de-force for all instruments of the orchestra, that, no matter how many times you hear it, it doesn't fail to bring out new depths of beauty and enchantment." 
"We're honored to join the Fairfax Symphony for our sixth annual production of 'The Nutcracker'," said Karla Petry, Executive Director, Fairfax Ballet. 
Chantilly High School alum Andrea Cook, Artistic Director, Fairfax Ballet guides the technically rigorous choreography.
The featured role of Clara will be performed by Heather Qian, a junior at Oakton High School. "I look forward to being back on stage in front of an audience and being able to share my love for the story and dance with everyone."
"There is something special about performing 'The Nutcracker' live with the Fairfax Symphony Orchestra; it feels like I'm part of something much bigger, with two classical art forms coming together to create a unique experience," added Qian.
Special soloists include American Ballet Theatre alumnus, Elina Miettinen to dance the role of Sugar Plum Fairy; Zachary Catazaro of the Cleveland Ballet to dance the role of Cavalier. 
Carlos Martinez, George Mason University (GMU), dances the role of the Nutcracker Prince, and Philip Smith-Cobbs the role of Mouse King. Dareon Blowe, GMU, will perform the famous pas de deux "Coffee" dance with Nicole Shortle, senior, Oakton High School. The cast includes participants ranging from age 7 from Fairfax, Loudoun, and Prince William counties. 
A memorable "The Nutcracker" is waiting to spark wonder; spectacular scenery, waltzing snowflakes, cool mice, a handsome prince, the Sugar Plum Fairy, and the perfect harmony of music and dance painting vivid images. 
Health Note: 
Attendees, regardless of age, must be fully vaccinated (14 days since second shot of double-dose vaccine or 14 days since single-dose vaccine) against COVID-19 by the date of their visit and present proof of vaccination OR show a negative COVID-19 test result, upon entry into the venue. Face coverings are required indoors for patrons ages two and up. Details at 
www.cfa.gmu.edu/plan-your-visit/vaccination-policy
.
Where and When:  Fairfax Symphony Orchestra and Fairfax Ballet present Tchaikovsky's "The Nutcracker" at Concert Hall, Center for the Arts, 4400 University Drive, Fairfax, VA. Performances Sat, Dec 18, 2021 at 4 p.m. and Sun, Dec 19, 2021 at 4 p.m.  Tickets: $49, $69, $89. For tickets to go www.gmu.cfa.edu or call 703.993.2787.