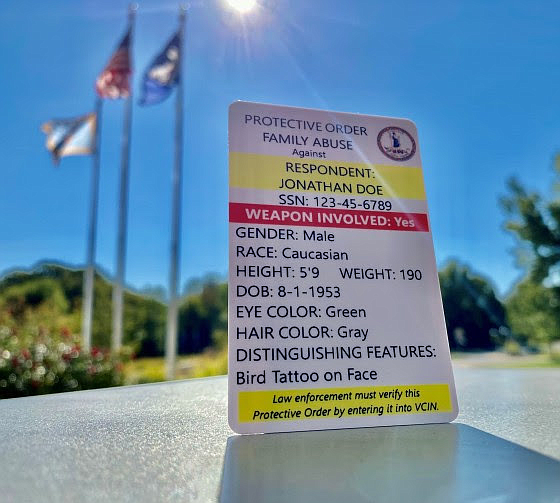 October is upon us once again, and the calendar is packed full of fun fall activities and many campaign events around our community. Whether you and your family plan to carve pumpkins together, go apple picking, or rake up leaves as they fall, I hope you can make the most of this pleasant time of year. 
However, we must remember that not every family experiences peace at home. Every October here in the Commonwealth, we recognize Domestic Violence Awareness Month. Indeed, October was designated as such by the General Assembly in 1989 and serves as an annual reminder of how important it is for us to continue to work to prevent domestic abuse and to treat and support survivors all across the Commonwealth. Domestic violence is characterized as a pattern of coercive behaviors used by an individual to gain or maintain power and control over another individual in the context of an intimate, dating, or familial relationship. 
As I noted in my column last October, the scourge of family violence has only become more acute with the many hardships and stressors brought on by the COVID-19 pandemic. Sadly, there have been five incidents in Fairfax County alone since May of this year where a child has killed a parent or sibling. Domestic violence prevention organizations and shelters have experienced upticks in calls for assistance. While dangerous incidents like this are occurring more often, many organizations working to assist individuals and families affected by family violence have become more strapped for resources during the pandemic. 
To honor Domestic Violence Awareness Month, the Fairfax County Police Department in partnership with the Fairfax County Sheriff's Office, the Fairfax County Juvenile and Domestic Relations Court, and other community partners have joined more than five dozen other jurisdictions in Virginia in offering the "Hope card" to victims of domestic violence who have obtained longer-term protective orders.
The free laminated, wallet-sized Hope card is a new tool for enforcement of protection orders and a new resource for survivors of family abuse. While it is not a substitute for a protective order, Hope cards are a more durable means for victims of domestic violence to provide information about their existing order to law enforcement. The Hope Card can reduce the time on the scene for officers responding to incidents of protection order violations, allow officers to verify if there is a valid protective order in place, and can provide a sense of security to survivors. The cards also assist in officer safety by informing law enforcement about weapons involved in the incident resulting in a protective order. The Hope Card is intended as a more convenient way for people who have permanent 12-month or longer protective orders to always keep relevant information about their orders with them.
For more information on the Hope Card, you can contact the Fairfax County Police Department's Victim Services Division main line at 703-246-2141, the Fairfax County Domestic Violence Action Center at 703-236-4573, or contact the statewide Hope Card Program Coordinator, Jaime Clemmer, at jclemmer@vacourts.gov.
In addition, Commonwealth's Attorney for Fairfax County, Steve Descano has announced this summer that a new dedicated investigative unit will be created to focus solely on domestic violence cases. These specialized attorneys will be trained to address trauma and will be better equipped to protect vulnerable residents. 
Sexual and domestic violence programs remain open to provide crisis services, emergency shelter, and resource-based support. The Virginia Statewide Hotline is ready to help (24 hours a day, 365 days a year), and sexual and domestic violence programs all over the state. If you or someone you know needs help, please call: 1-800-838-8238, text: 804-793-9999, or chat:
https://www.vadata.org//chat/
. To report a crime, call the Fairfax County Police Department at 703-691-2131 or, for emergencies, please call 911. To support charitable efforts to combat domestic violence please consider donating to the Family and Children's Trust Fund
http://www.fact.virginia.gov/donate-2/
, the only organization in Virginia devoted to treating and preventing family violence across the lifespan.