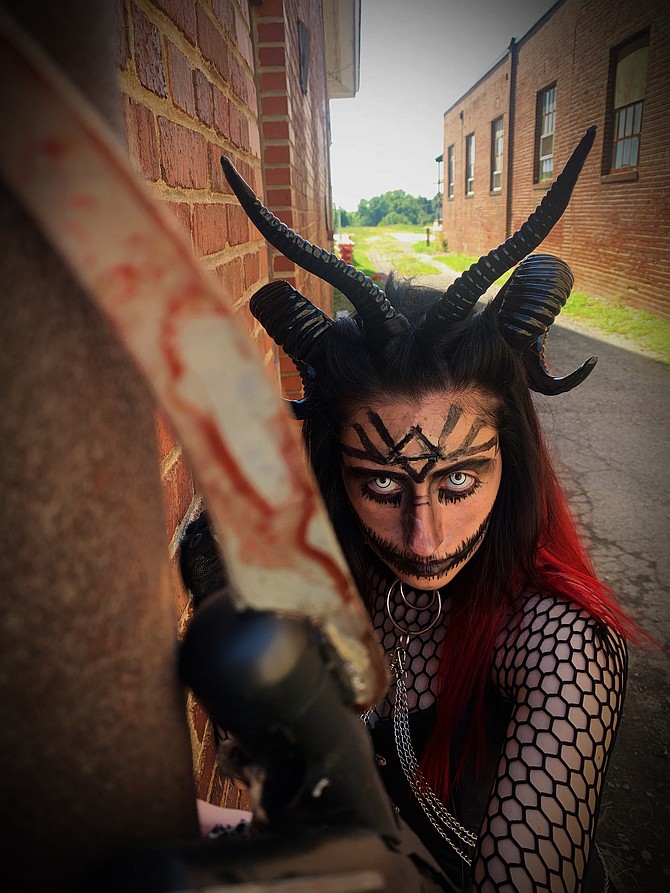 A special Trunk-Or-Treat will be on Monday, Oct. 18, from 5:30 p.m. to 7:30 p.m. at Bull Run Regional Park. 7700 Bull Run Dr., Centreville.
Cancelled in event of rain.
The event is free; however, everyone must register. Include the number of kids in each car, to ensure enough treats for all the children.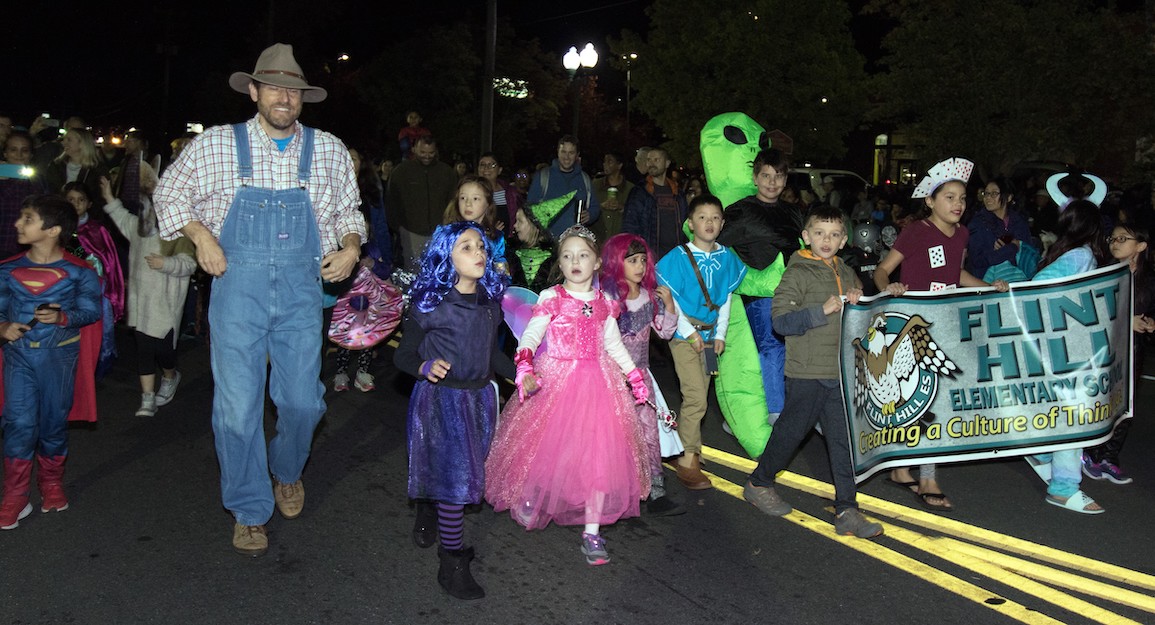 During the event, everyone will remain in their car at all times. The attendees will drive through slowly admiring the Halloween trunks/displays. At the conclusion, an officer will offer goody bags to the attendees if they choose to accept one. All goody bags will be prepared and distributed by officers wearing personal protective equipment.
Workhouse Haunt
Workhouse Haunt, Friday, Saturday and Sunday, now through Nov. 6, 7-11 p.m. At Workhouse Arts Center, 9518 Workhouse Way, Lorton. This year's Workhouse Haunt immerses guests through a highly-themed walk-through experience, as creepy characters deliver contactless scares in multiple scenes. Guests will travel in small groups for a frightening 30-minute experience that brings them next to the site's abandoned, historic buildings and into the dark woods where they will encounter terrifying characters and sights that are not for
the faint of heart. Cost is  $25. Occurs Friday, Saturday, and Sunday each weekend through Nov. 6.  Visit the website:
https://www.workhousearts.org/workhouse-events/2021-workhouse-haunt-the-collection-2/
Cox Farms
Fall Festival through Nov. 7
Celebrating more than 40 years of business for Cox Farms. Giant slides, hayrides, rope swings, farm animals & their babies, Cornfield adventure, farm chores, kiddie zone, apples & cider, food, entertainment, Imaginature Trail, over 90 acres. https://coxfarms.com/fall-festival/festival-attractions/.
FIELDS OF FEAR Not recommended for children under 12 years old. When night falls on the farm, it's time for Fields of Fear. Friday and Saturday nights until Nov. 3. Fields of Fear, the Dark Side Hayride and the Cornightmare. The Firegrounds feature several bonfires, a six-lane slide, music, karaoke, entertainment, tasty treats, Foamhenge, and more. All under age 14 must be accompanied by a parent or guardian (18+). Tickets required. Last admission at 10pm Come alone or in a group. Buy your tickets online or same-day at the door. Proof of age required. See https://fieldsoffear.coxfarms.com/ for more details on timed entry assignments, rain policy, food options, and complete list of attractions.
Ghosts, Goons and a Bunny Man
At 7 p.m. Monday, Oct. 25, Burke Historical Society Treasurer Cindy Bennett will offer a virtual talk hosted by Richard Byrd Library: "Ghosts, Goons, and a Bunny Man."  Tune in to learn about some of the spooky legends of stories of the area, as well as their factual origins.
Registration has just opened and is available at:
https://librarycalendar.fairfaxcounty.gov/event/8000522
Town of Vienna Halloween Parade
The 75th annual Town of Vienna Halloween Parade will take place at 7 p.m. Oct. 27.  The theme for this year's parade is "The Roaring Twenties." 
Children and others in costume are invited to march along in the parade, no need to register, meet at 6 p.m. at the United Bank, 374 Maple Ave., E. 
https://www.viennava.gov/residents/concerts-and-events/halloween-parade
Oct. 30, 2021
AIR & SCARE at the National Air and Space Museum's Steven F. Udvar-Hazy Center. Oct. 30, 2021, 10 a.m. to 5 p.m. Free admission, tickets required, parking $15; 14390 Air and Space Museum Parkway, Chantilly, VA 20151. Annual Air & Scare program is back, with fun Halloween-themed STEAM activities, costumes, Star Wars characters, and of course, candy.  Outdoors. Free, reserved tickets will be required. Also some  virtual activities. Details at https://airandspace.si.edu/events/air-and-scare-2021 
McLean's Old Firehouse House of Terror and Family Trunk or Treat
Saturday,  Oct. 30, 5 –10 p.m.
$5 per person; preregistration is recommended. Activity No. 4704.221 
The Old Firehouse is transforming the inside of the center into the spookiest, scariest, walk-through experience in McLean. The House of Terror will be divided into two time slots:
• No Scares 5–7 p.m.: Participants can walk through the lighted path and view our actors and actresses with no jumps, scares or fears.
• All Scares 7:30 – 10 p.m.: The effects are on, the lights are off, and the actors and actresses are out of sight and ready to surprise.
Trunk or Treat
Saturday, Oct. 30, 6–9 p.m.
Free for kids of all ages; preregistration is not required.
If the House of Terror isn't your thing, outside, the Old Firehouse Trunk or Treat will have some music, fun and themed vehicles with Halloween candy to share while supplies last.
https://mcleancenter.org/special-events
Halloween Spooktacular On the Great Falls Village Green
Oct. 31, 2021, 5-7 p.m. Recommended for Great Falls children up to age 12 (6th grade) and their families.
Trick or treat! Children up to age 12 are encouraged to wear their favorite Halloween costume, experience the Haunted House, and enjoy trick or treating with local merchants in a safe environment right in the heart of town.
Stop by The Haunted House by Great Falls Boy Scout Troop 55 and Adeler Jewelers Spooky Porch.
The Spooktacular was launched over 20 years ago by members of Great Falls Friends to provide younger children with a central, convenient place in Great Falls to have fun trick or treating. It was because of their initiative that still today Great Falls vendors offer candy around the Village Green as well as in the Safeway shopping center at the corner of Georgetown Pike and Walker Road. 
Held Rain or Shine
Also, Pet Parade on the Green. Bring your pet on a leash dressed up in its favorite costume. Parade begins at the The Arts of Great Falls gallery (756 Walker Rd). Judging at 4:30, Prizes for Special Categories. Pets must be cleared from the area by 4:50.