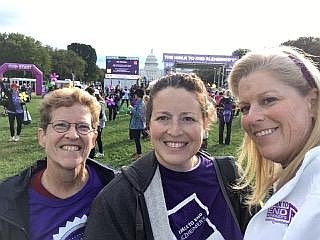 Walker Name:  
Rachel Kovel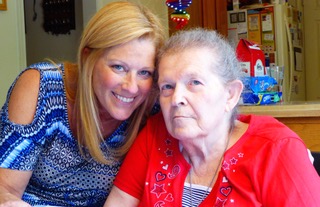 Hometown:  Springfield, VA
Team Name:  Chai Hopes
Participated in the DC Walk on Oct. 9
Years involved with Walk to End Alzheimer's:  8th year
Q: Total raised to date this year:  
A: $3,975 toward goal of $3,500. Our team, including all four sisters, raised more than $10,700 this year, the most we have ever raised.
Q: Any idea of previous amounts raised?
A: Last year I raised just over $2900. So far this year I've raised over $3500. Not sure what the total amount is but, if I had to guess, I would say over $10,000 in 8 years. 
Q: Why do you support the Walk and the Alzheimer's Association? 
A: My mother has advanced Alzheimer's. Her mother also had it. Two of her brothers and her sister also had it. It has devastated my family. My father was her full time caregiver for the last 13 years of his life. She was his everything and it broke his heart. He passed in 2019. 
Q: Please share a favorite memory of your loved one. 
A: My mom spent her life taking care of everyone. Any time one of my siblings or friends needed a dress made, altered, a button fixed or instructions to make a simple meal she was always there to help.
Q: What would you say to someone to encourage them to join the Walk? 
A: We must find a cure. There is nothing harder than watching someone you love get lost in their everyday life. Imagine how terrifying it would be to not know what's happening around you all the time. 
A: Any other thoughts, comments, info you'd like to share. 
This year all my sisters, four of us together, were in town to walk together. My younger sister, Rebecca, has always been our team captain. My other sisters, Ruth and Sarah have also participated in years when they were available (they do not live locally).
Alzheimer's Association Walk to End Alzheimer's
Held annually in more than 600 communities nationwide, the Alzheimer's Association Walk to End Alzheimer's is the world's largest event to raise awareness and funds for Alzheimer's care, support and research.  Since 1989, the Alzheimer's Association mobilized millions of Americans in the Alzheimer's Association Memory Walk; now the Alzheimer's Association is continuing to lead the way with Walk to End Alzheimer's. Together, we can end Alzheimer's. 
Walk to End Alzheimer's - Northern Virginia
https://act.alz.org/site/TR/Walk2021/DC-NationalCapitalArea?fr_id=14363&pg=entry
Sunday, Oct. 24
Reston Town Center
Registration opens at 8 a.m.
Ceremony starts at 9:30 a.m.
For more information, contact Shiri Rozenberg at 803-371-9793 or shrozenberg@alz.org
Registration information
Sign up as an individual, team member or Team Captain. While there is no fee to register for the Walk, all participants are encouraged to raise critical funds that allow the Alzheimer's Association to provide 24/7 care and support and advance research toward methods of prevention, treatment and, ultimately, a cure. Learn more and register at alz.org/walk.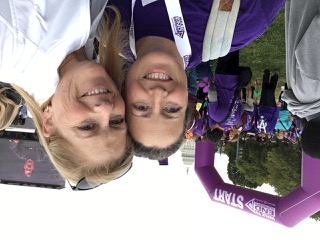 Alzheimer's Association
The Alzheimer's Association is a worldwide voluntary health organization dedicated to Alzheimer's care, support and research. Its mission is to lead the way to end Alzheimer's and all other dementia. Visit alz.org or call 800.272.3900.