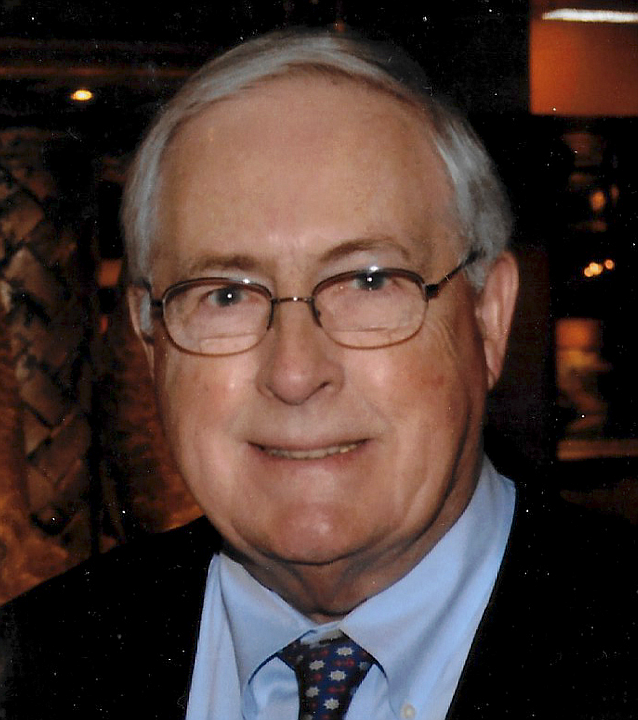 Richard Joseph McGeehan Jr. was born on June 15, 1937 to Richard Joseph McGeehan and Evelyn Marie Turley McGeehan in Rochester, Penn.  He grew up in Midland (PA) where he attended Presentation Catholic School and Lincoln High School.
He attended college at the Jesuit institutions St. Vincent College (Latrobe, PA) and Wheeling (WV) College intermixed with stints working at the Crucible Steel Mill in Midland.
Following his graduation from Wheeling, Richard moved to northern Virginia, ultimately settling in Arlington. He worked for the U.S. Department of Commerce's Bureau of Export Control for 34 years until his retirement in 2000. During his employment in the civil service, he received multiple awards and commendations for superior performance of his official duties.
Throughout his life, Richard remained a supporter of catholic charities including the Salesian and Franciscan Missions. He also served as an usher and CCD teacher at St. Agnes.
He doted on his human and canine grandchildren, enjoyed reading, solving crossword puzzles, watching British comedies on public television. 
Richard departed this life on Oct. 10, 2021 at the age of 84. He is survived by Patricia McGeehan, his wife of 53 years; four sons: Christopher, Jonathan (Cristina), Colin, and Timothy (Kristi); and three grandchildren: Aidan, Cole, and Erin. He is also survived by his brothers William and James and sisters Evelyn and Mary Jane. He was predeceased by his parents Richard McGeehan and Evelyn McGeehan and by his brother Edwin Keith.