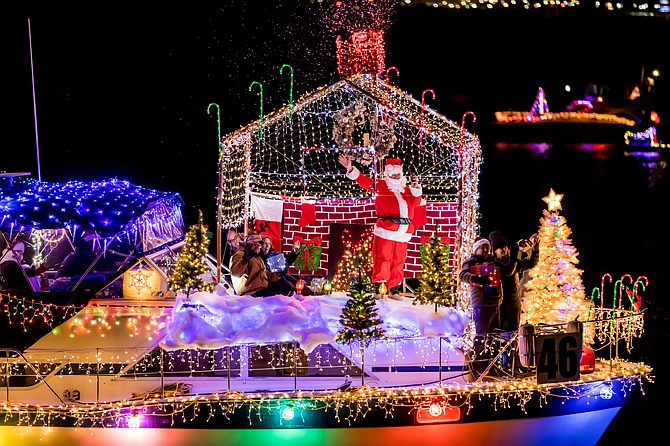 For centuries, Alexandria has been known primarily as the hometown of George Washington, attracting history aficionados from across the globe to its cobblestone streets and lively waterfront.
"The best way to enjoy Alexandria is to join the community." Lifelong resident Tom Hulfish
As the city of nearly 160,000 slowly rebounds from the pandemic-induced shutdown of a year ago, visitors are once again walking the streets and enjoying the city's bustling waterfront.
"Alexandria was a great place to grow up," said Thomas Hulfish III, a sixth generation Alexandrian whose first family member arrived as a Scottish sea captain in 1780. "I loved playing along the industrial waterfront. Alexandria was here because of the river and when the railroad arrived it became a busy, busy town."
Hulfish is well-known around the city after serving several years as the chair of the Board of Architectural Review. His interest in historic architecture was inspired by his parents, Polly Hulfish and Thomas Hulfish Jr.
"My mother renovated or restored 52 properties in Old Town and later served on the BAR," Hulfish said. "My father was a member of City Council and one of two council members who produce
d the city's first preservation ordinance in 1946."
Hulfish has seen many residents come and go over the years, including his childhood friend Willard Scott. But too many newcomers do not take the time to enjoy what makes Alexandria special.
"I know so many people who live here and really don't know Alexandria at all because they don't do anything other than go to work in Washington and come home," Hulfish lamented. "The best way to enjoy Alexandria is to join the community. Do something. Join organizations – churches, civic associations – anything to take part in the community."
In addition to George Washington and Robert E. Lee, the city also claims Jim Morrison, Mama Cass Elliot, Chris Meloni, Chip Esten and Casey Wilson as hometown notables
History buffs will know that U.S. president Gerald Ford was a longtime resident and that U-2 pilot Francis Gary Powers lived here after he was released from a Soviet prison in 1962. 
Earl Lloyd, who grew up in a segregated Alexandria, was the first African American to break the color barrier in the NBA in 1950.
But even sports buffs likely are not aware that it was in Alexandria where NFL Hall of Famer Joe Namath made his pro football debut on Aug. 7, 1965. Namath and the New York Jets took on the Houston Oilers in a preseason game at what was then George Washington High School.
Namath had just signed the richest contract in pro football history and as the Alexandria Gazette reported at the time, "the eyes of the sports world will be focused on Alexandria to see just how he fares against the play-for-pay boys."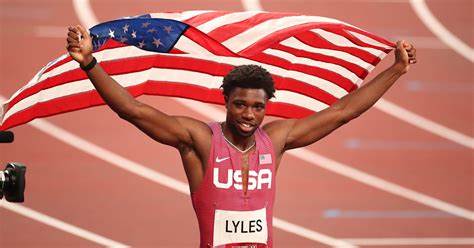 Olympic bronze medalist Noah Lyles began his track and field career as a student at T.C. Williams High School.
At 15.4 square miles, pre-pandemic Alexandria hosted nationally recognized events such as the Scottish Walk Weekend and Del Ray's Art on the Avenue, both of which are set to return this year. But off the beaten paths of King Street and Mount Vernon Avenue are attractions such as the Tomb of the Unknown Revolutionary War Soldier and the National Inventors Hall of Fame.
Another Alexandria landmark is the Captain Rocky Versace Plaza and Vietnam Veterans Memorial. Located in front of the Mount Vernon Recreation Center, the plaza honors the 68 Alexandrians who lost their lives in the Vietnam War.
King Street in Old Town and Mount Vernon Avenue in Del Ray serve as the shopping and dining hubs of the city. Both are lined with locally owned boutiques and restaurants that have reopened and adapted to COVID-19 guidelines.
The Birchmere in Arlandria has reopened for live performances while a wide variety of classes are available for children and adults at The Little Theatre of Alexandria on Wolfe Street, where Dermot Mulroney and Academy Award winner Marcia Gay Harden honed their craft.
"It's good to see the local businesses thrive and doing well again," Hulfish said. "I've enjoyed Alexandria so very much. I've never thought about living anywhere else."