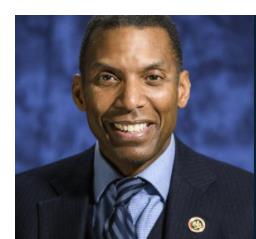 On behalf of Fairfax County, and especially Lee District, I welcome you to our community. Lee District is a uniquely diverse and vibrant community. As a 20-year resident of the district, I never cease to be amazed by the strength of the relationships throughout the neighborhoods in Lee. I take incredible pride in representing such an invested and engaged community. 
I'm particularly proud of the beautiful parks and recreation amenities in Lee. Huntley Meadows in Alexandria, for example, offers fantastic opportunities for observing wildlife and experiencing our County's truly unique natural resources. The Lee District Recreation Center boasts many outdoor activity spaces, including tennis and softball fields, as well as an indoor pool, fitness center, and gymnasium. 
Additionally, there are several exciting projects underway in Lee District:  First is the expansion of the Inova Springfield Hospital. The patient-centered medical campus will bring many new jobs and opportunities to the area while also expanding and elevating the level of care provided to the community.  
Another project currently underway is the redevelopment of the Historic Richmond Highway Corridor. It will begin with the addition of the Bus Rapid Transit. The BRT, as we call it, will increase connectivity between the two ends of the highway, provide safe, reliable transportation for those who do not own a vehicle or cannot drive, and offer a convenient alternative to reduce carbon emissions along the corridor. 
Richmond Highway will also soon feature an Emerging Tech Center focused on attracting business and talent in the tech industry. In addition to providing job training to residents who are looking to switch careers or level-up their skills, this innovative center will expand the boundaries of human learning and serve as an inspirational, creative space for the designing and launching of new technologies. The goal is to shift the mostly retail job market the corridor now offers to a robust, high skill, high paying job market. The Emerging Tech Center will be housed in a newly renovated 50,000-square-foot facility that will serve as a community center, providing recreational amenities, youth programming, and other needed services to residents in the surrounding communities.  My office will continue to provide updates as we move through different phases of the various projects. 
Finally, I want to highlight the hidden gem that is the Franconia Museum. Located at the Franconia Governmental Center, the one room museum features artifacts, books, and pictures that trace the history of Franconia and surrounding neighborhoods since the early 1900s. I encourage anyone, and especially newcomers, to visit. The Franconia Museum is open on Mondays, Tuesdays and Wednesday 10 a.m.-2 p.m.