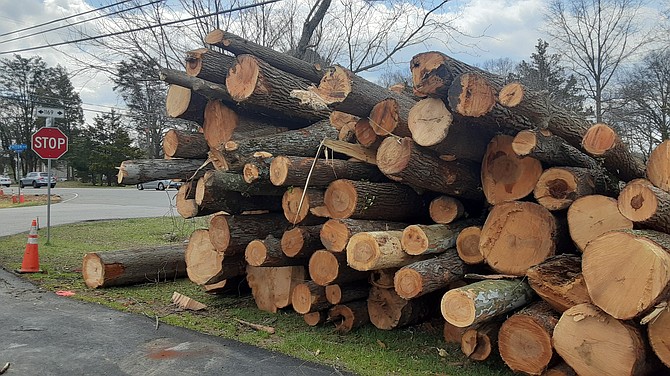 Construction to improve and link the Mount Vernon Bike Trail along the Mount Vernon Memorial Highway is in its early stages and to clear the way, a significant number of trees have been cut down along the road.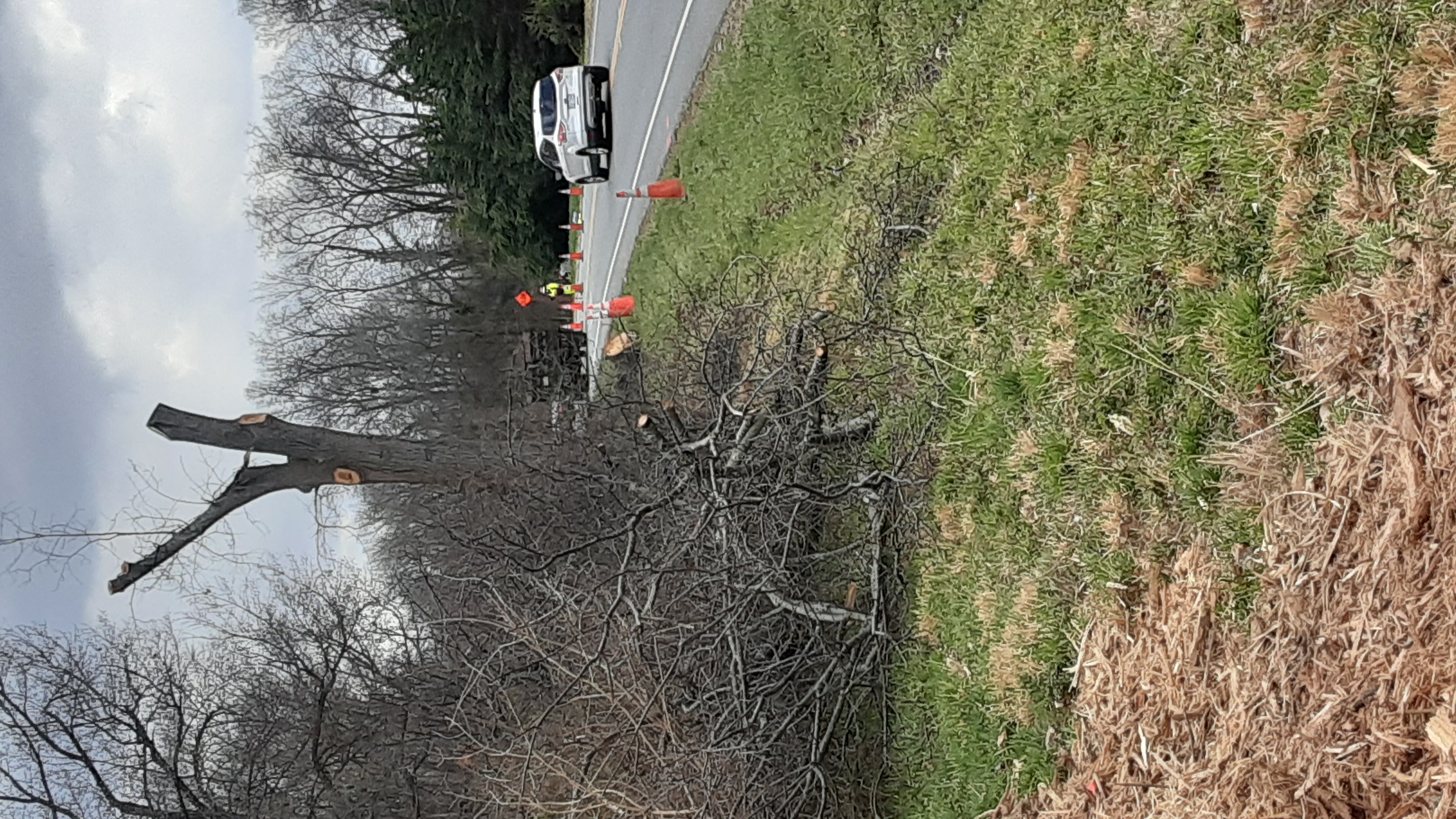 According to the project team, there is no plan to replant additional trees when the project is completed, a county spokesperson said.
It's all happening right outside Margaret Roy's front door, and when she first heard about the project from neighbors, she thought the trail was going in on the other side of the main road, not right across from her house. "We didn't realize they changed the plan," she said. Roy frequently walks her dog Kiera, an Irish Doodle, to the Mount Vernon Estate and back and sees the need for the trail. "It's obviously not safe," she said. The overall traffic is behind her decision to sell the house where she's lived since 2004. "Too much traffic," she said.
With the warm weather approaching, work is picking up on the trail extension with the goal to complete it by next year. On the eastern side, crews are working on the bicycle bridge across Dogue Creek near the Grist Mill historic site. A groundbreaking ceremony was held for the new bridge in January and currently there is much work going on laying the bridge parapets to mount the beams across the creek.
Further west of the creek, ground clearing is continuing and a supply of water main pipes can be seen near Patton Avenue, just off the highway. This is material for the installation of the underground retention system along Mount Vernon Memorial Highway at Old Mill Road intersection to reduce stormwater runoff, project information says. East of Patton, crews are clearing the roadside near Old Bridge Road for the crossing reconstruction that is planned in that area.
Safe Biking
In addition to creating a safer passage for area cyclists, the projects' other goal is to complete missing segments of the Potomac Heritage National Scenic Trail between Richmond Highway and Southwood Drive. The Potomac Heritage National Scenic Trail is a designated National Scenic Trail corridor spanning parts of the Mid-Atlantic and upper Southeastern regions of the United States that connects various trails and historic sites. This portion in Mount Vernon was a missing link of sorts.
New crosswalks are going in at several locations, and pedestrian safety measures will include the installation of a "Rectangular Rapid Flashing Beacon" at Southwood Drive. 
In addition, the installation of ADA curb ramps and bus stop improvements will occur at several locations. At Grist Mill Park, the pedestrian crossing is being moved westward so pedestrians will cross Mount Vernon Memorial Highway before the park access road rather than after it, as it is now.
The Mount Vernon Trail is approaching its 50
th
 anniversary, and the Friends of the Mount Vernon Trail is planning a ceremony on April 16 at Daingerfield Island to celebrate the milestone.