While the opening is delayed until Fall, Metro is working to complete the new Potomac Yard station, but tying it into the Yellow and Blue lines will take more extensive work. In early fall WMATA will be closing all stations south of the Reagan National Airport Metro station to get this done. Many will be looking to the buses for their commute.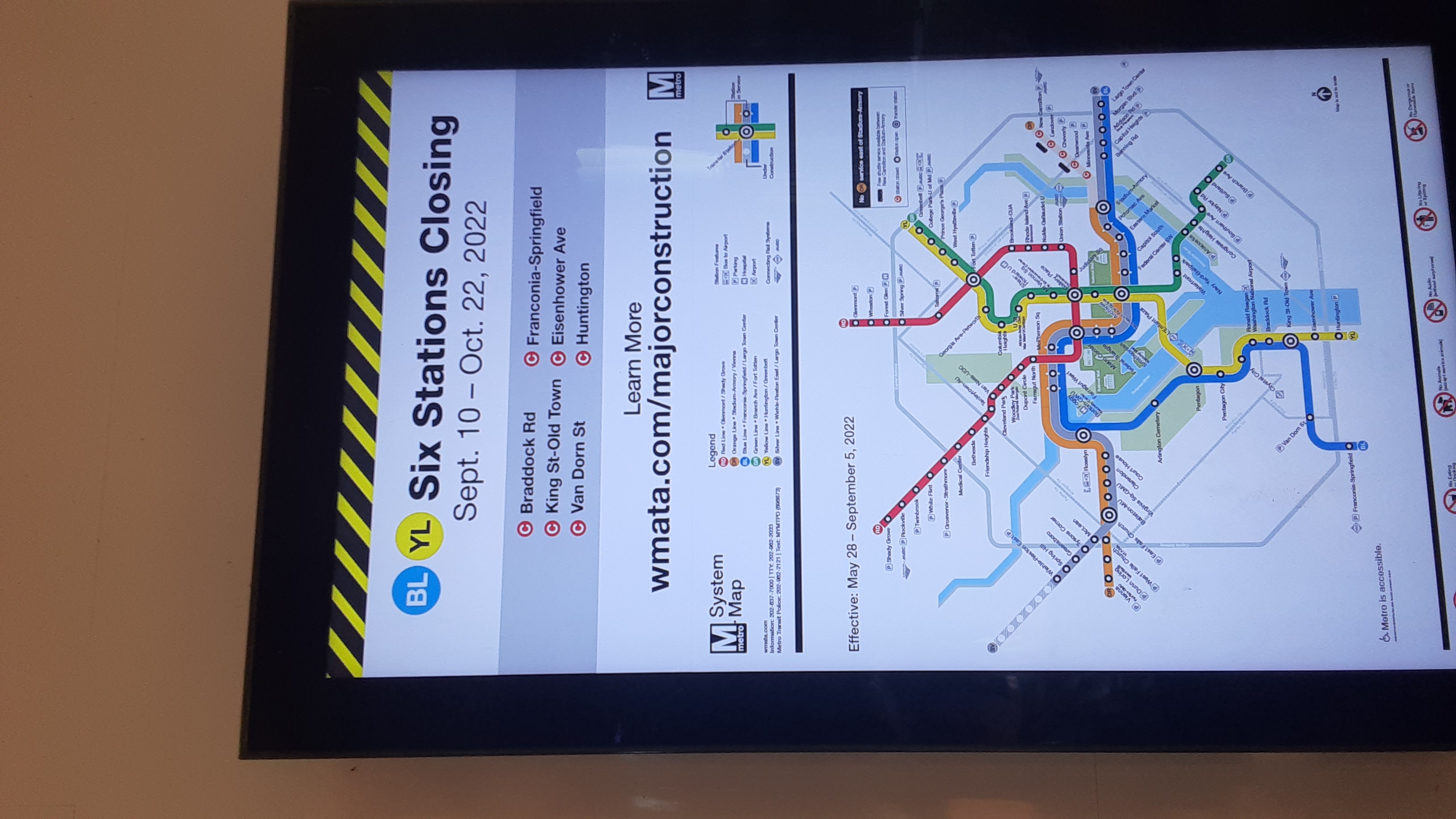 Starting Saturday, Sept. 10, Metro will begin work to connect the future Potomac Yard Station with the mainline rail system and to rehabilitate the Yellow Line tunnel and bridge between Pentagon and L'Enfant Plaza stations. Metro said this six-week project will require the closure of six Blue and Yellow line stations south of Reagan National Airport through Oct. 22: Braddock Road, King Street-Old Town, Eisenhower Avenue, Huntington, Van Dorn Street, and Franconia-Springfield.
One young boy, age three, loves to go over from his house in Jefferson Manor to see the trains with his father Brian, but they'll have to put that on hold next month. "He loves it," Brian said.
Huntington rider Selena Duvivier works in Georgetown, and heard about the coming project, so she's making plans to get to work. "Maybe I'll just drive to work, it's going to be a big deal," she said. 
Another Huntington resident will depend on increased bus activity, like she did last time there was a shut down. "There are usually buses, it's not ideal but it will be fine," she said.
Metro is offering seven free shuttles during Phase One, including local and express shuttles in Virginia and three limited-stop shuttles crossing the Potomac River. These local shuttles will be available during all Metrorail operating hours, they said.
Phase II of this project is a major rehab of the Yellow Line tunnel near L'Enfant Plaza Station and the bridge across the Potomac River. This phase will begin at the same time as the Potomac Yard Station tie in and continue for eight months from Oct. 23 thru May 2023.
During this phase, all stations will reopen, and service will resume south of Ronald Reagan Washington National Airport Station and the Yellow Line stations will be served by the Blue or Green lines, Metro said. Riders won't notice the difference much, but the trains won't be labeled "Yellow."
These moves are an investment by Metro in system safety, reliability and the region's economy through its 10-year, $15 billion capital program, WMATA said. For the first time in Metro's history, the capital program is bolstered by dedicated funding from Maryland, Virginia, and the District of Columbia.