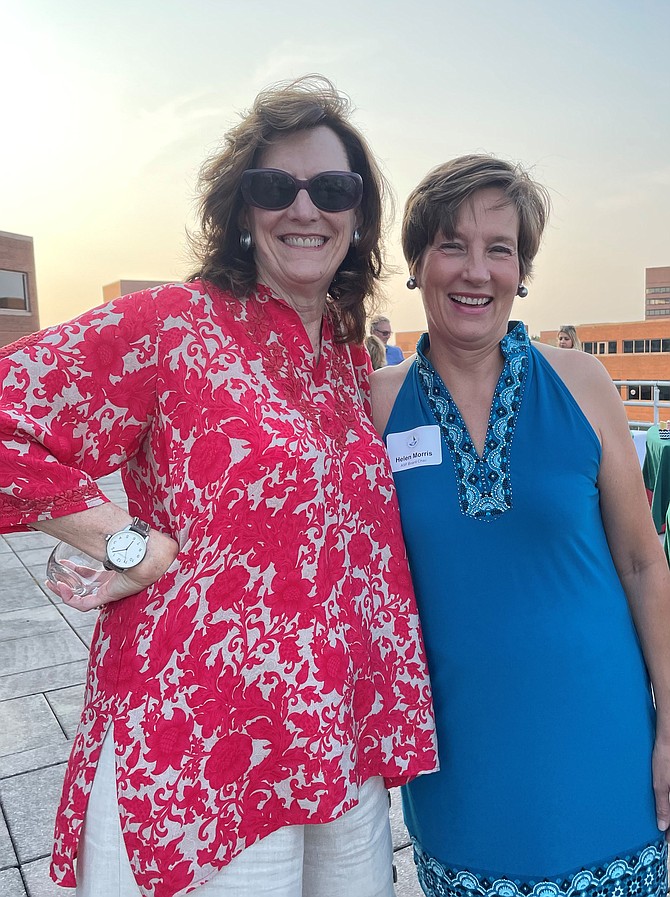 Inside the modest building along the Alexandria waterfront, the Alexandria Seaport Foundation is gearing up for a pivotal year as the nonprofit begins a capital fundraising campaign in hopes of completing a new building by the end of 2023.
"The next year will be a huge year for us," said ASF executive director Kathy Seifert. "We are going to double the size of the organization and build a second facility adjacent to our existing building. We will formally launch the capital campaign in January and hope to raise $2 million to complete our project."
Alexandria Seaport Foundation held its annual Wine on the Water fundraiser in September, raising $80,000, exceeding the original goal by more than $20,000. On Giving Tuesday, ASF beat their $15,000 fundraising goal by $5,000.
"We had not been able to host Wine on the Water since pre-pandemic so it was exciting to have everyone in the Seaport family back on site together," Seifert said. "A successful 2023 is all about getting this new building up and being able to serve more kids through our programs. These kids post-pandemic are really suffering."
ASF board chair Helen Morris used the Wine on the Water event to announce the campaign to build a new Seaport Center.
"The Seaport is an amazing place right now," Morris said. "Our shop is full and coming out of COVID our youth have needs like we have never seen before."
Seifert said that Alexandria Seaport Foundation is working on permits for the new center with hopes that it will be up and running by the end of 2023.
"The mission of our apprentice program is to improve the lives of kids who have become disconnected, who really need to redirect their lives and change the trajectory of their futures," said Seifert, who has been with the organization for 15 years. "The need is greater than ever. It is not just kids dropping out -- everything going on around us has taken a toll on an already vulnerable population."
The ASF apprenticeship program uses woodworking, boatbuilding and adult mentoring programs to work with at-risk individuals ages 17-23.
"Our goal is to provide a life-changing, hands-on learning opportunity so that these kids leave the program with the life, educational and career skills they need to be self-sufficient adults," Seifert added. 
Seifert announced the addition of Dana Johnston effective Oct. 1 as the new ASF Development Director, a position she held until taking over as executive director five years ago.
"I am fortunate to have a great board," Seifert said. "We have also started an Ambassadors Club group of young, dynamic leaders in the community. They have done amazing work and bring an incredible energy and social networking savvy to the foundation. They can do things I can't do."
 The Alexandria Seaport Foundation capital campaign will formally kick off in January. For more information or to donate, visit 
www.alexandriaseaport.org