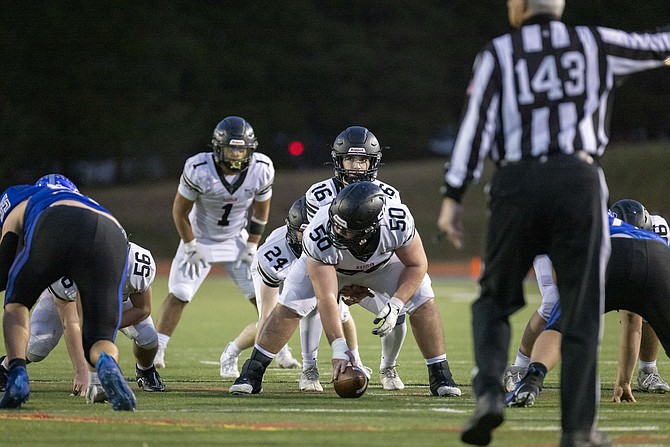 The Madison Warhawks took on the Fairfax Lions on Saturday, Dec. 3, with the winner advancing to the VHSL Class 6 state final in Norfolk, Va. on Dec, 10. 
On Madison's second possession of the game, they would settle for a short field goal by Agri Hartman for a 3-0 advantage. Sonny Endicott would then bring in a 9 yard touchdown reception in the back of the end zone with 9:37 to play in the 2nd quarter giving the Warhawks a 10-0 advantage. Kevin Chadwick Jr. would then intercept Fairfax QB Jake Worthen for a pick-six with 3:17 to play in the first half. Madison's lead had grown to 17-0. 
Penn State-commit Tony Rojas scored on a short run with :09 to play in the half to put Fairfax on the board. Trailing 17-7 at half the Lions of Fairfax would again go down by 17 points in the 3rd quarter after Cord Yates' 61-yard touchdown reception propelled the Warhawks up 24-7 with 10:23 to play in the 3rd quarter. 
Tony Rojas' 25 yard touchdown run, his second of the game, came with 6:22 to play in the quarter putting Fairfax back to a two score game, 24-14. 
Angelo Jreige then scored Madison's final touchdown with a run from 10 yards out with 11:13 to play in the 4th quarter.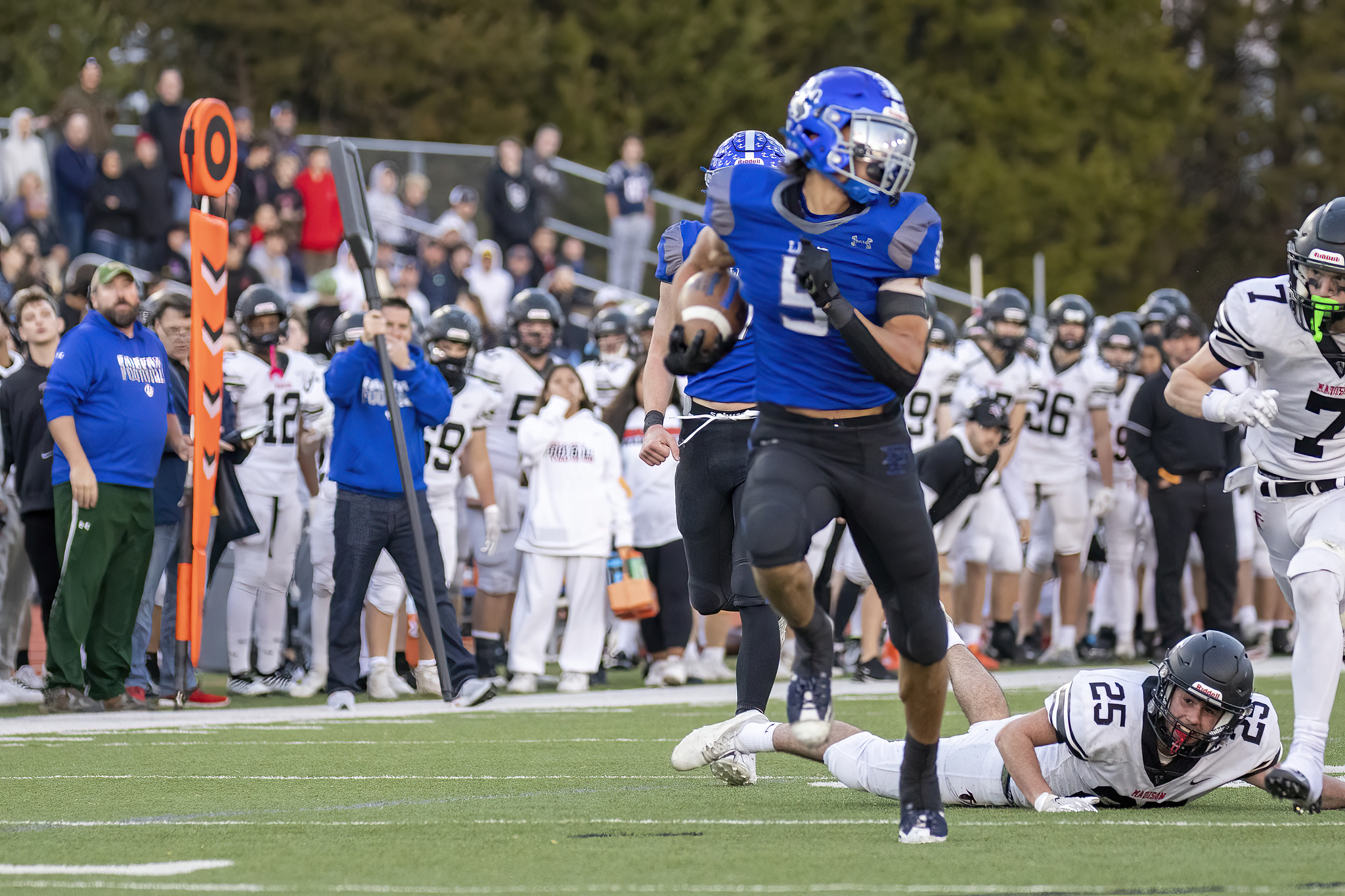 But Tony Rojas would score his third touchdown of the game, the game's final points, on a 20 yard touchdown reception with 3:43 to play,  31-21.
With the 31-21 win, Madison will take on the other Class 6 semifinal winner, Freedom - Woodbridge, who defeated Western Branch 69-14. This marks Freedom - Woodbridge's 11th consecutive win and advances Madison (11-3) to their second consecutive Class 6 State Championship to take on Freedom Woodbridge. Fairfax ends their season at (12-1). 
Madison's football program has gone 92-38 since 2012-13, and came up short last year in the state championship against Oscar Smith. Having started this season with three losses by a combined 7 points to Stone Bridge, Yorktown and Lake Braddock. 
"Our first three games were against very strong opponents and I thought we did a lot of very positive things in those games," Madison Head Coach Justin Counts said. "There were obviously things we had to do better but our kids did a great job of accepting coaching and accepting responsibility for making adjustments in the way we were practicing and the way we were preparing as a team in order for us to get better. We also have great senior leadership and those kids were able to hold everyone accountable to make sure we were doing things the right way." 
Playing Freedom-Woodbridge, an undefeated team that also put up some impressive scoring is up next for Madison. Counts said, "I am not sure past performance will have anything to do with the game on Saturday. I think they are a very talented team and are very well coached. They put a lot of pressure on you on both sides of the ball. … We are going to have to play our best football for sure."