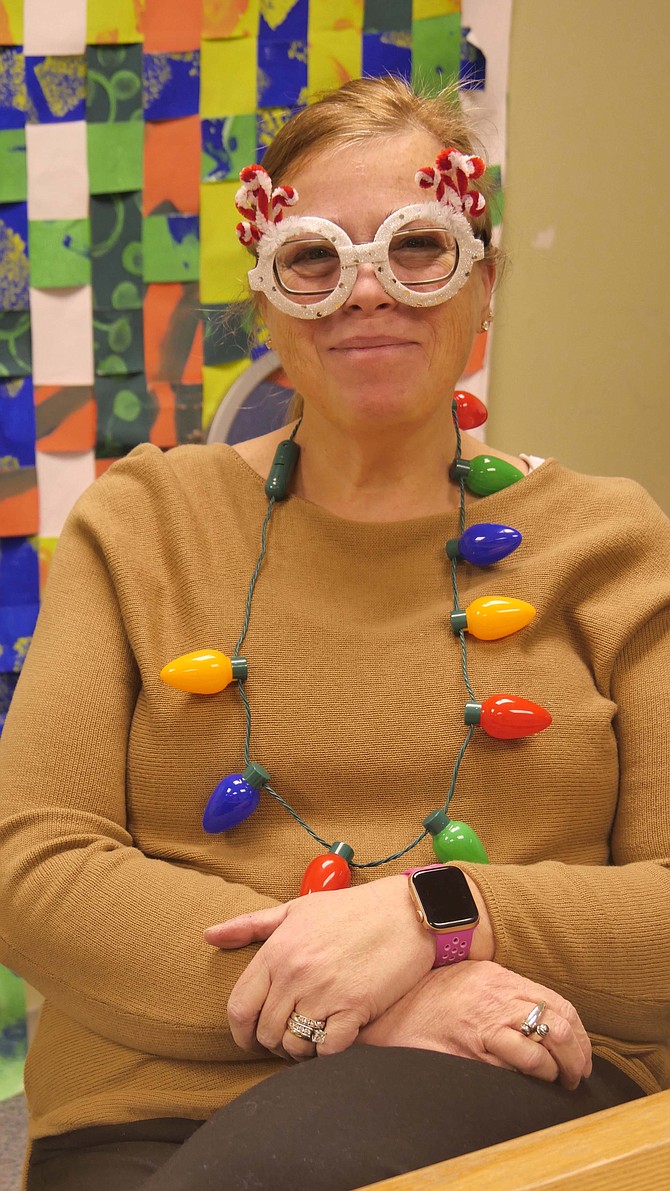 Six students from four second grade classes at Glebe Elementary School gather on Dec. 12 to share their holiday traditions.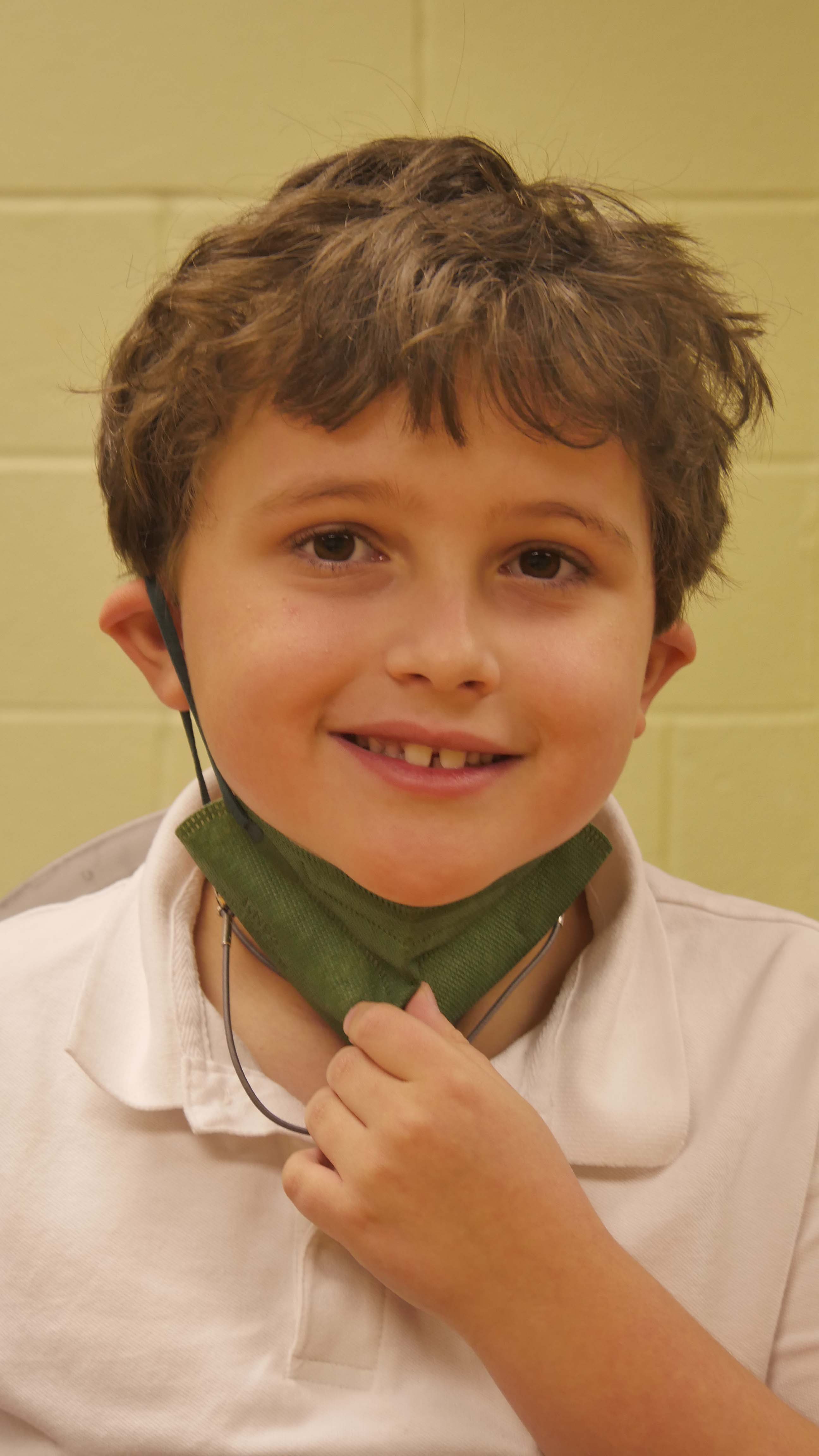 Jackson Stein
"My favorite part of the holidays is getting to be with my family — my grandma and grandpa and mom and dad and getting to do special stuff." Jackson says he celebrates Hanukkah and Christmas but they don't do too much for Hanukkah. "We have pork, mashed potatoes and sauerkraut for Christmas Eve dinner because my mom says that is to bring good luck in the new year." He continues that Santa comes during the night and "when grandma and grandpa wake up we look first in the stockings which are downstairs where we live and then we open presents." He says they travel two hours to Pennsylvania where his mom's family lives, "and we might go to Hershey Park."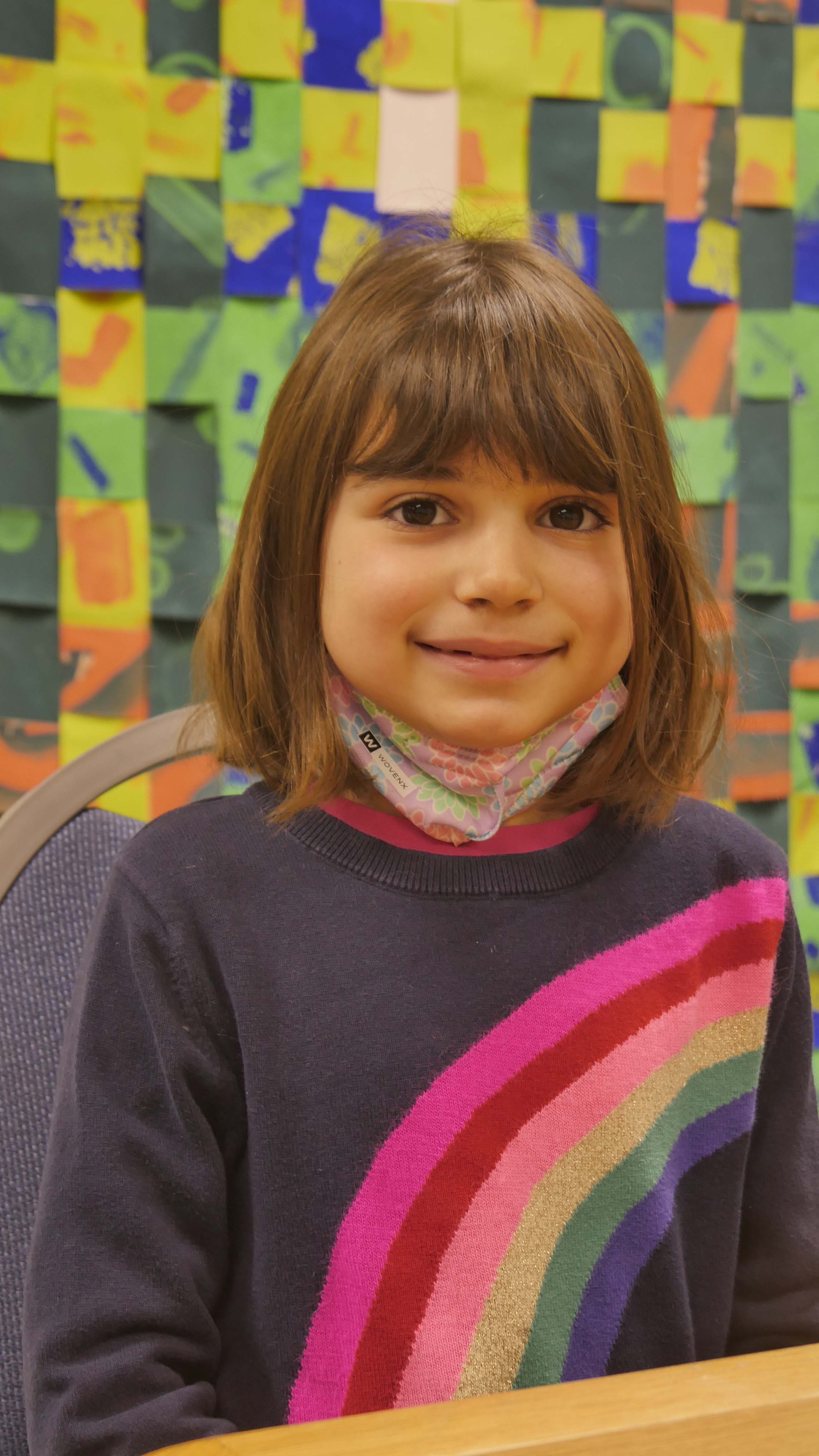 Margot Sokolow
Margot says she celebrates Hanukkah but her grandma likes to see her and her grandma celebrates Christmas. "So when we go to her house in Pittsburgh they have stockings." Margot says that one night for Hanukkah at home her other grandparents come over and they have latkes, and her parents light the family Menorah. "My sister and I also make Menorahs in Sunday School and each of us lights our own, too." Margot says they also travel to a great aunt at the edge of Pittsburgh, and her great aunt celebrates Christmas, too. "She has a bunch of people over and they bring food. My favorite is the jello with pretzels and a bunch of things."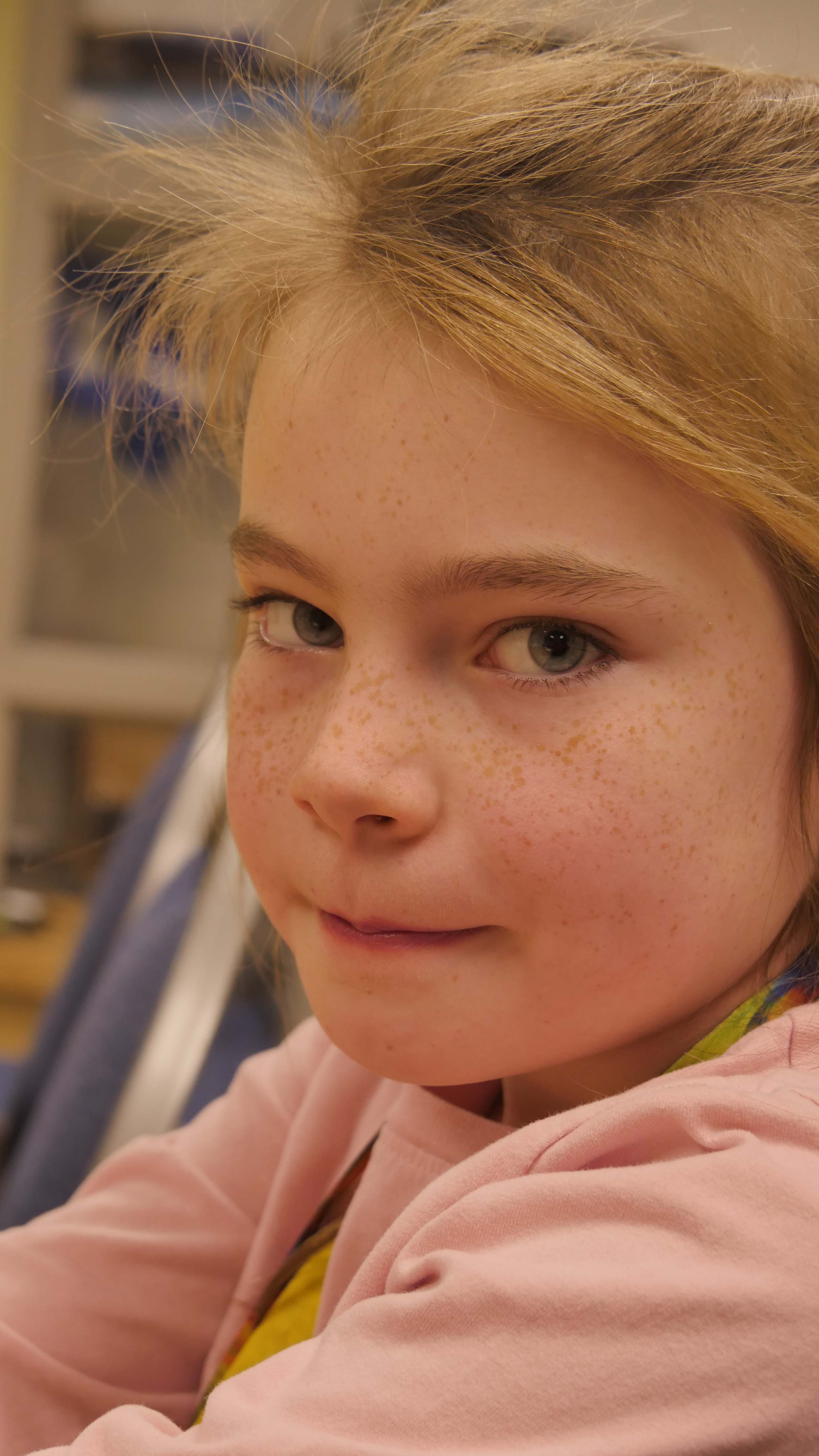 Elisabeth Sass
Elisabeth is from Germany and celebrates the Feast of St. Nicholas tradition where they put out boots on Dec. 5 and St. Nicholas comes during the night. "Then I wake up on the morning of Dec. 6 and run like crazy to check what is in the boot. This year I got a little Rudolph pin and a huge chocolate." She says they have an Advent calendar, and every door for December has a chocolate behind it. "I usually eat it in the morning before I come to school." Then on Dec. 24 the Christ Child comes and leaves gifts overnight. "I open them on Christmas morning as well as gifts from my mom and dad." This year she is hoping "for something I saw in a magazine, a pet vet. I think I might like to be a vet someday." Elisabeth says her grandpa comes from Reston and her aunt and they have a crispy meat with gravy — "schnitzel I think. I really like it."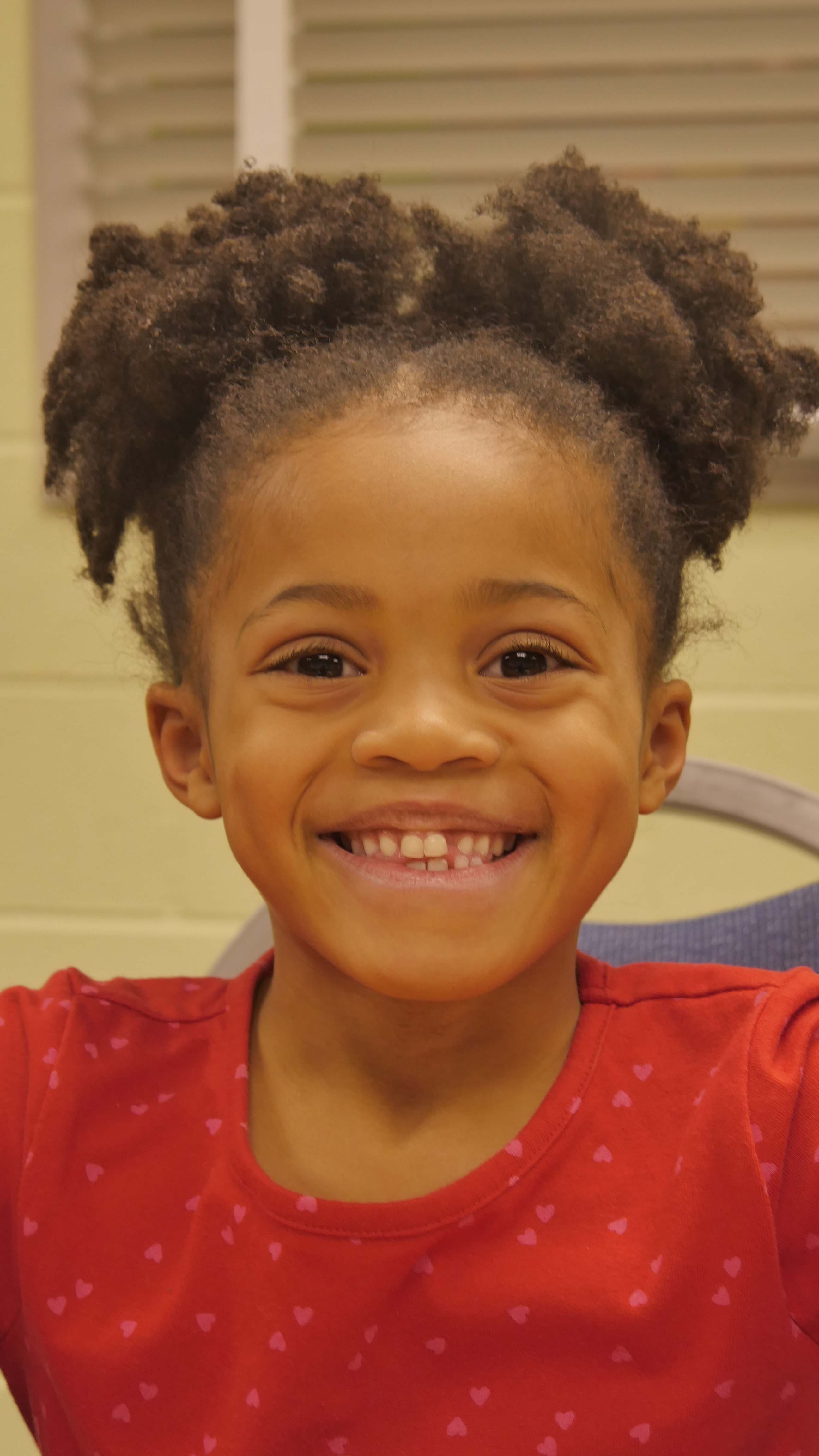 Audrey Lewis
Audrey's favorite thing about Christmas is spending time with her mom and dad and her brother and her dog. "My dog's name is Ellington and he gets presents in his stocking like dog toys." Audrey says every year they get a candy cane shaped bottle of chocolates in their stockings. "And the other thing I like best is the presents! … I really want a lot of things under the tree this Christmas, Barbies. … On Christmas Eve we have a brunch. A lot of times we have steak and eggs and broccoli and a little bit of rice." Audrey confesses every year she tries to sneak down to see Santa "but every time I fall asleep. Sometimes I wonder if it is the parents or Santa," but she is guessing it is real because there has got to be a Santa. Audrey says this year they are going to London for a vacation over winter break.
Jonathan LeVine
Jonathan says he celebrates both Christmas and Hanukkah so he gets a present every day for 8 days of Hanukkah and then more presents at Christmas. Jonathan says they light the Menorah each day of Hanukkah."This is to remember when the Jews thought they only had enough oil to last for one day and it lasted six." For Christmas Jonathan says he goes upstairs on Christmas Eve to get ready for bed. "When I wake up I head downstairs to open the presents." This year Jonathan is hoping for legos. Jonathan says they don't have stockings in his house but they do have elves on shelves. "Each day the elf moves to a different spot. He likes causing mischief and messing stuff up, like unrolling the toilet paper." Jonathan says sometimes he travels to see his grandparents and cousins.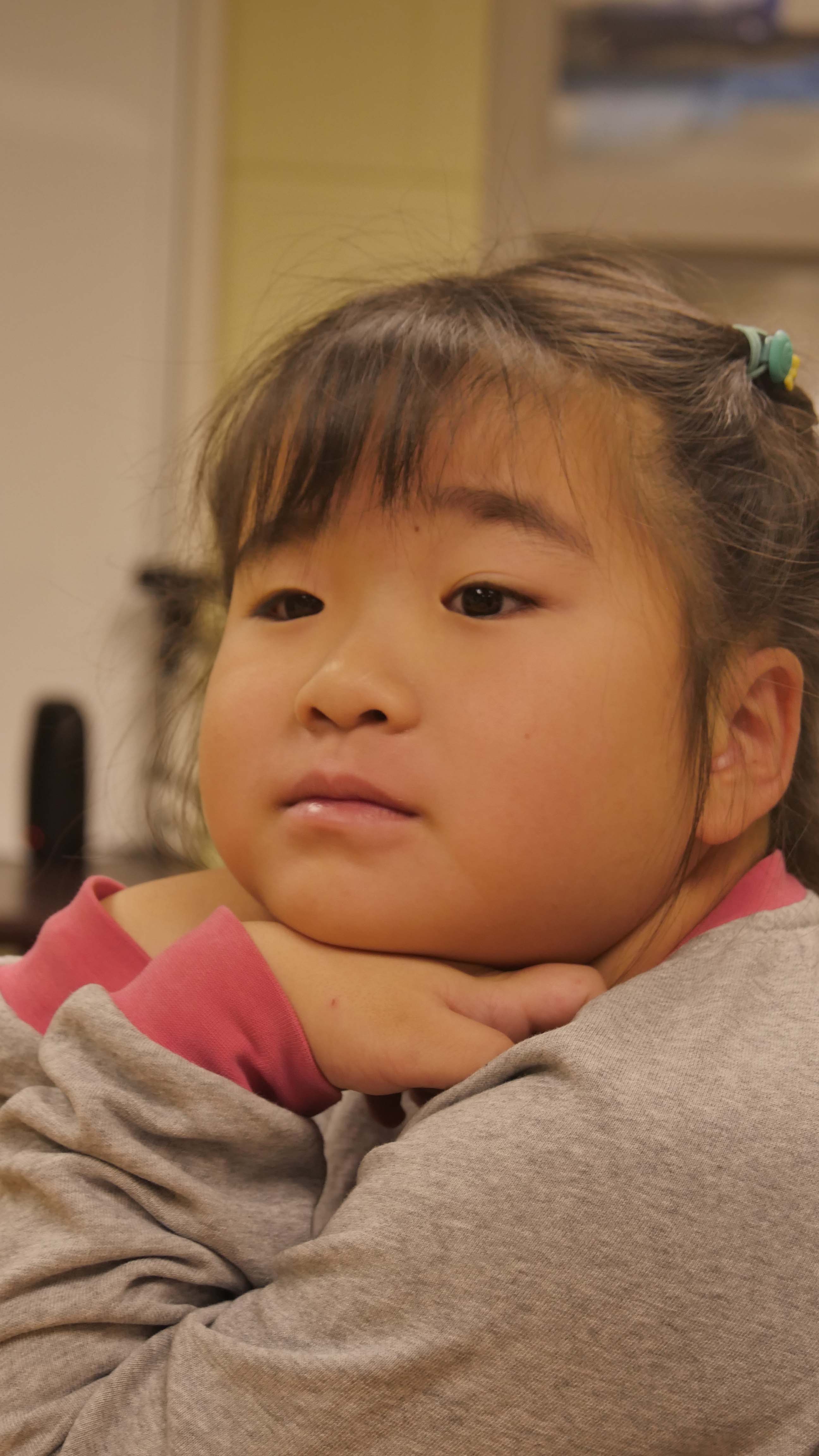 Isabelle Wang
Isabelle celebrates Chinese New Year. She says because of the calendar the date moves around. Last year was the year of the tiger "but I don't know what it will be this year." She says one of her siblings goes to a tennis tournament so they celebrate the Chinese New Year after that. "We don't really have presents or parties." But she adds she likes to eat the bao, fried rice and dumplings. Isabelle says they don't really celebrate Christmas but they do have a Christmas tree. "It has ornaments and lights, bows and decorations and a tiger for last year's Chinese New Year." Isabelle says she likes to make ornaments to put on the tree. "I write words in Chinese on pieces of paper like 'peace' and other stuff." She says she really likes to celebrate with her family, and her grandparents come over from China for a couple of days. They speak Chinese and "we play board games."