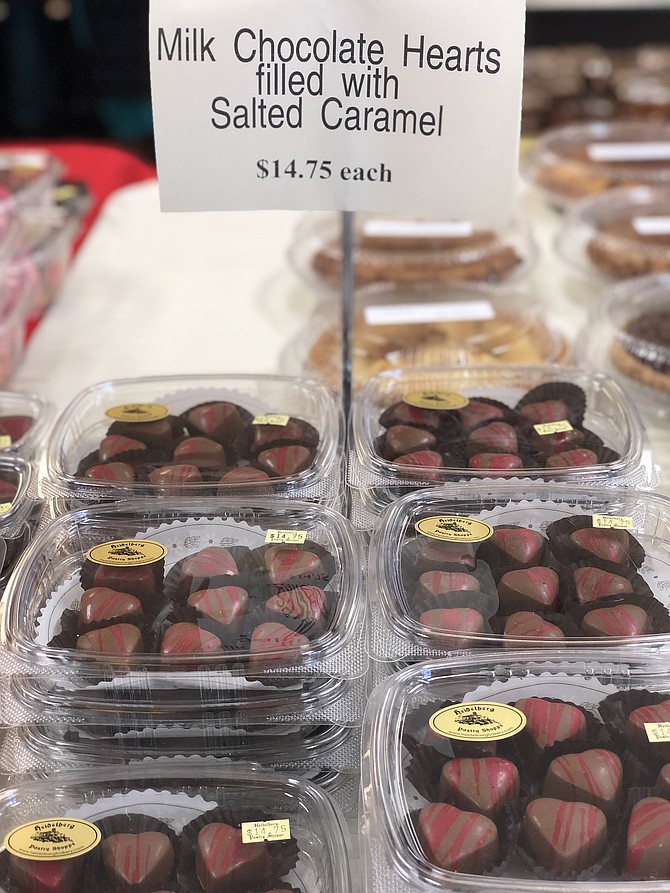 Chef Patrice Olivon was at the Westover Farmers Market on Sunday selling treats for Saint Valentine's Day along with other French specialties.  His stand, "J'aime Madeleine" is a creative take on the traditional madeleine cookie/cake. 
Each hand-crafted cookie is uniquely flavored, glazed and can be made fresh to order. 
It is just so "Arlington" to find a chef of Olivon's calibre selling french pastries at the farmers market. Olivon has an impressive career of more than 40 years of culinary experience. He has cooked for the White House, served as Executive Chef at the French Embassy, and competed on prize-winning teams on Food Network television shows. Olivon holds a culinary degree from the prestigious Ecole Hôtelière de Marseille. He recently served as program director for "L'academie de Cuisine," one of the nation's top culinary schools, and now conducts recreational classes for home cooks, including his on-line "Cooking Live," as well as offering his pastries for sale online or at the market. 
To learn more about Chef Patrice, or to place an order, see: https://cooking-live.com/about/
Chef Allie Jankens founded "For the Love of Goodies" in 2018 to share her handmade treats directly with the local community. With over 10 years of professional baking, restaurant, and chocolate experience, she's built a small business that gives her the ability to delight others while balancing family and life. She offers Valentine's goodies online made to order and will have a wide selection of her heart-themed cookies at the market.  She can do any theme and her "paintable hearts" are fun for children. Jankens is supportive of her local community, raising money for causes in her "Cookies for a Cause" effort.  She donated $459 to the Asian Americans Advancing Justice cause most recently. 
For more about Allie Jankens' cookies, or to place an order, see:https://www.fortheloveofgoodies.com/about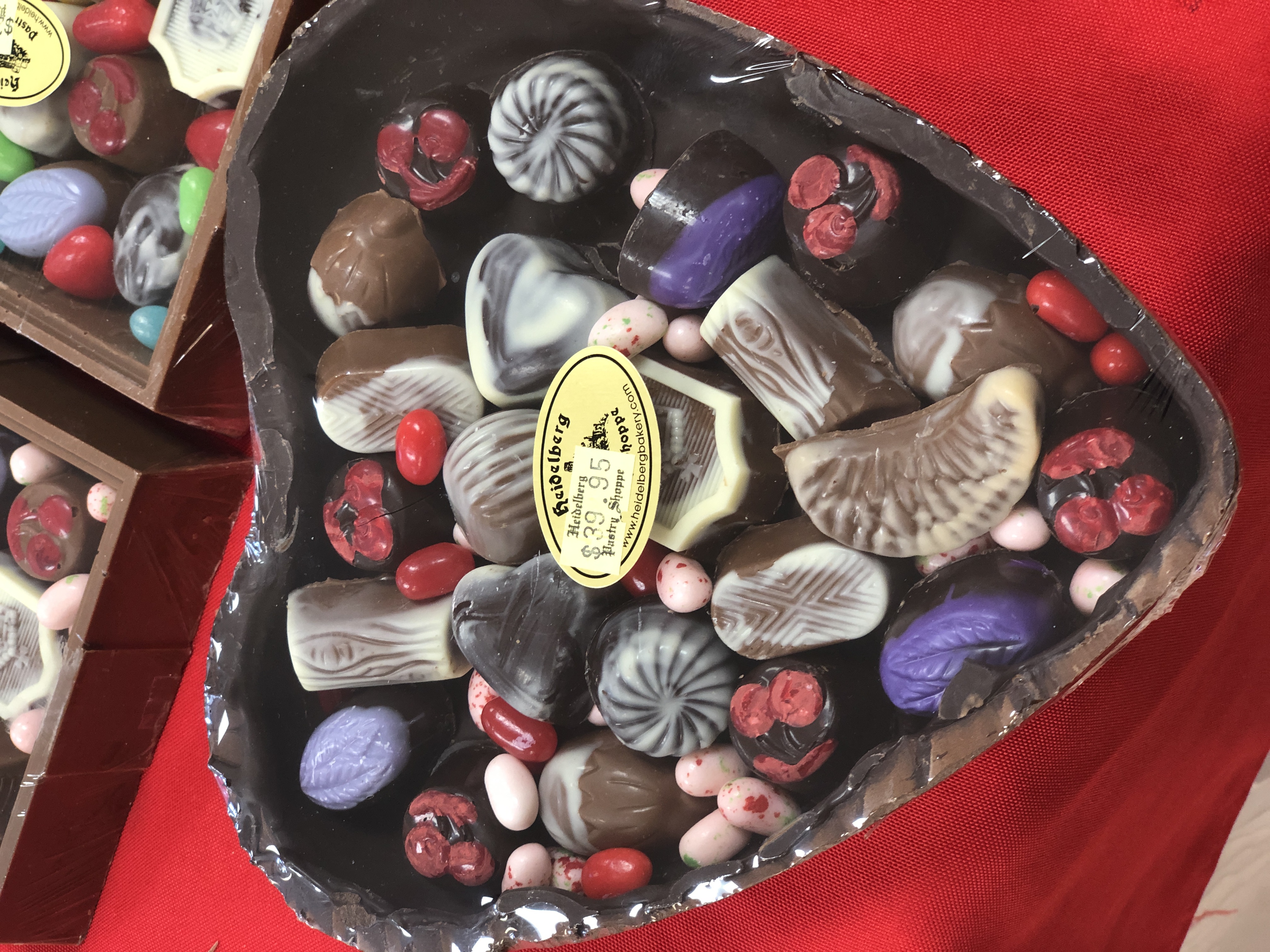 The Heidelberg Pastry Shop on Langston Boulevard is hopping this week with heart-shaped cookies, chocolates, clever Valentine's messages, and traditional baked goods like Linzer tortes oozing raspberry jam tempting the Valentine's Day romantic.
To learn more or place an order at the Heidelberg: https://heidelbergbakery.com