On Monday, Feb. 14, at approximately 3:46 a.m., units from the Fairfax County Fire and Rescue Department and the Loudoun County Fire and Rescue Service, were dispatched for a house fire in the 12000 block of Sugarland Valley Drive in the Herndon area of Fairfax County.
Units arrived on the scene of a two-story, single-family home with fire visible in the attached garage. Crews worked quickly to extinguish the fire. The fire damage was isolated to the garage. There were no reported civilian or firefighter injuries.
Five occupants were home at the time of the fire. The fire was discovered when the occupants woke up to the smell of smoke. Upon investigation, smoke and flames were observed coming from inside the garage. Working smoke alarms were present but did not sound due to the location of the fire.
Fire Investigators determined that the fire was accidental in nature and started in the attached garage. The cause of the fire was improperly discarded fireplace ashes into a trash receptacle.
No occupants were displaced because of the fire damage being isolated to the garage. Red Cross assistance was not needed. Damages as a result of the fire were approximately $87,500.
-----------------------------------------------------------------------------------------------------------------------------------------------------------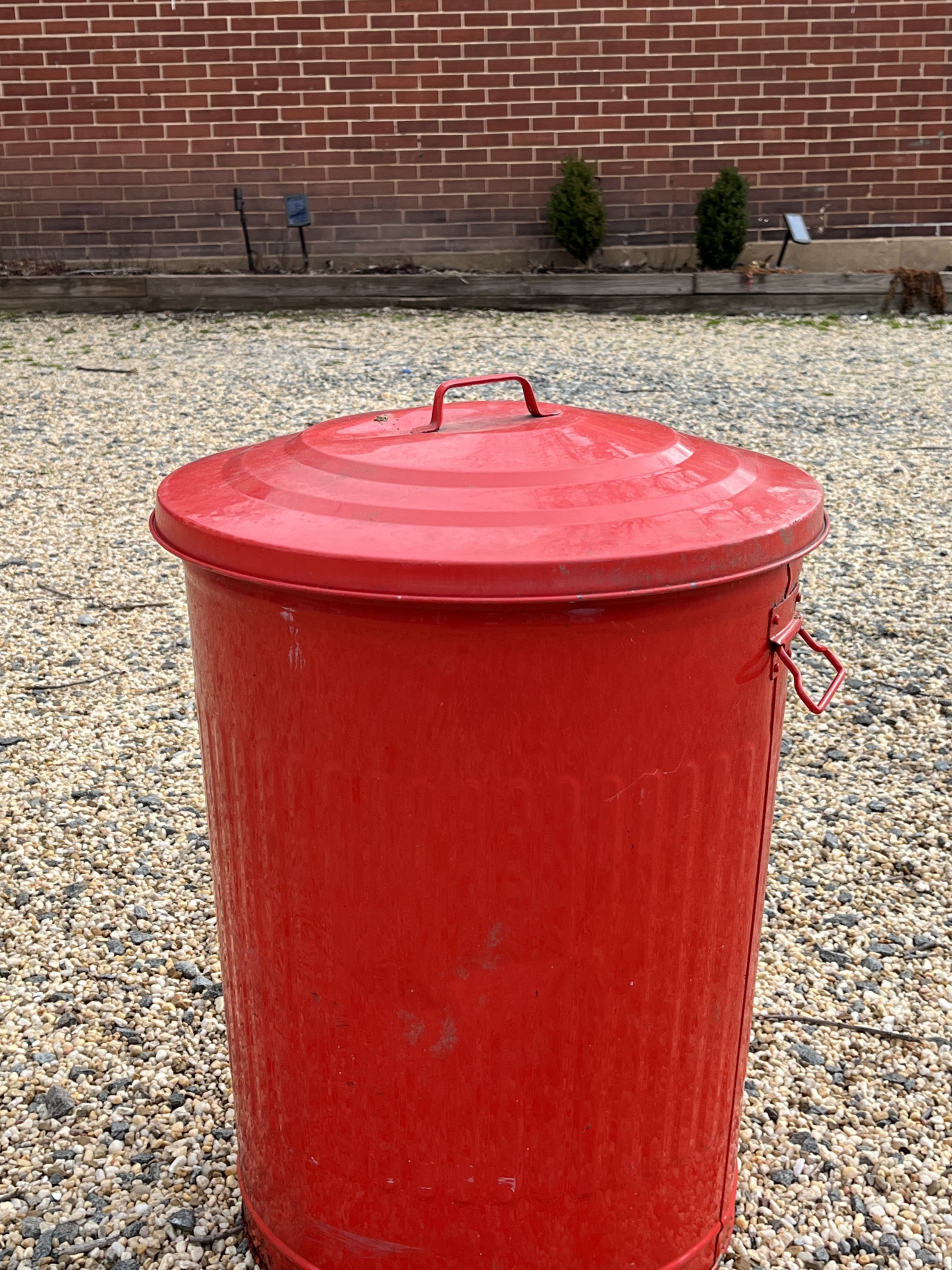 Place fireplace ashes outdoors in a metal container with a sealable metal cover on non-combustible surfaces such as concrete, brick, or gravel away from the house and other flammable structures. Embers can remain dormant for days.
County's Fire & Rescue Program Educates on Fireplace Ash Removal
Given certain conditions, embers in fireplace ash can ignite up to four days after disposal, according to a Fairfax County Fire & Rescue (FRD) public service program. The "Ashes to Ashes; Houses All Burn Down" program educates people about the inherent dangers of improperly disposing of fireplace ashes. The program's simple message is "Can Your Ashes." https://www.fairfaxcounty.gov/fire-ems/sites/fire-ems/files/assets/documents/pdf/fireplace_and_ashes_safety_tips.pdf
After cleaning a fireplace, Fire and Rescue says to place ashes in a heavy metal container with a metal cover. Never place the ashes in a paper bag, cardboard box, or plastic trash bag, and never vacuum them up. A garage, house, or deck are dangerous locations for ashes to cool.
After the ashes have cooled in the metal container, find a suitable disposal site. A garden or flower bed away from structures and wooded areas may be treated with the cooled fireplace ashes adding nutrients to the soil. Remove any dried leaves or combustible material and moisten the soil.
According to the public service program: "The most important contribution you as a homeowner can make to our campaign is simply to heed our message of prevention and pass it along to family and friends. Our goal is to eliminate this problem in Fairfax County and the Commonwealth of Virginia. Every fire we prevent brings us closer to success."