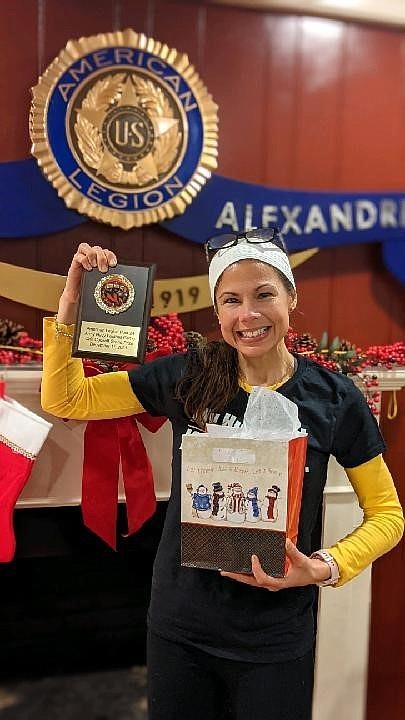 Amber Berry took top honors with her white chicken chili in the American Legion Auxiliary Unit 24 chili cook-off Dec. 11 at Post 24 in Old Town.
The chili competition was the centerpiece of the Army-Navy game day festivities and served as a fundraiser for the Auxiliary's 2022 Girls State Program.
"A very special thanks to everyone who helped out to make this event a huge success," said Unit 24 representative Amy Soller. "Everyone who came out to enjoy the game and the chili, and those who donated graciously, helped us raise funds to send young women to this season's Girls State experience."
The event enabled Unit 24 to provide five local rising seniors scholarships for Girls State, which takes place in June.
"Unit 24 expresses our deepest thanks to our donors and community for graciously supporting this important educational opportunity," Soller added.
www.valegionpost24.com/unit-24-auxiliary