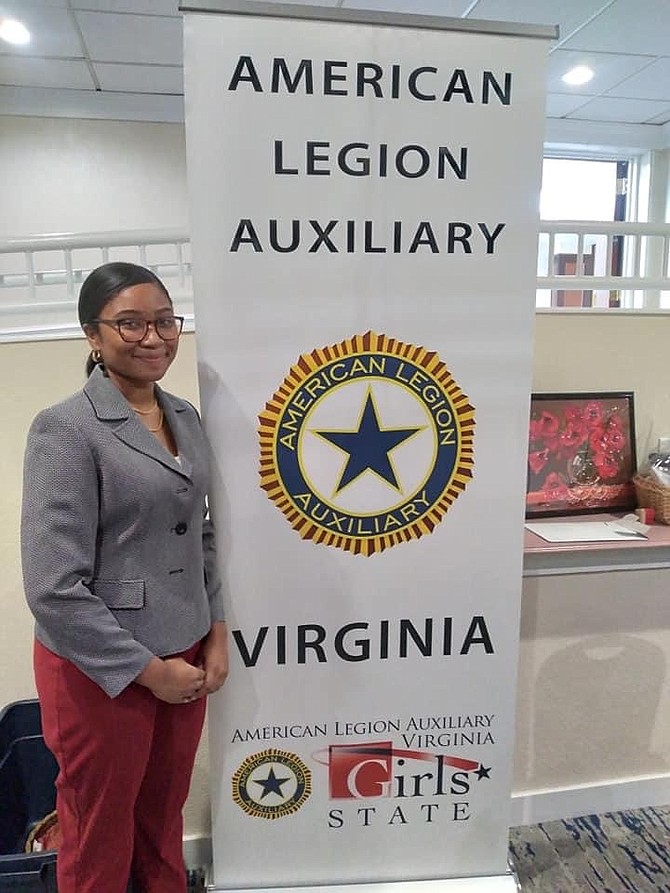 High school juniors in the Alexandria area are invited to apply for scholarships to attend the annual Boys State and Girls State programs to be held later this summer.
The American Legion Post 24 and Auxiliary Unit 24, sponsor of the scholarships for rising senior students, are currently accepting applications from local area students for the program.
Selected delegates are provided with full scholarships for attendance and application is open to all Alexandria area public school, homeschool and private school students.
Virginia Boys and Girls State of the American Legion are week-long programs focused on governmental affairs held at a selected Virginia University. Participants must have completed their junior year of high school and have at least one semester of high school remaining to participate.
Candidates for Virginia Boys/Girls State are selected through an interview process conducted by Post 24 (Boys State) and Unit 24 Auxiliary (Girls State). Candidates are evaluated based on their leadership abilities, interest in government, service to others and academics.
Girls State will be held at Longwood University June 19-25. Application deadline for Girls State is Jan. 26. Boys State will be held at Radford University and applications for both programs are available at www.valegionPost24.com/youth-programs.
Delegates who attend Girls and Boys State and meet eligibility criteria may also be considered for special university scholarships for undergraduate studies.
More information is available at www.vaboysstate.org and www.vagirlsstate.org.