The Fairfax Alliance for Better Bicycling (FABB) and Pia J. Miller, Deputy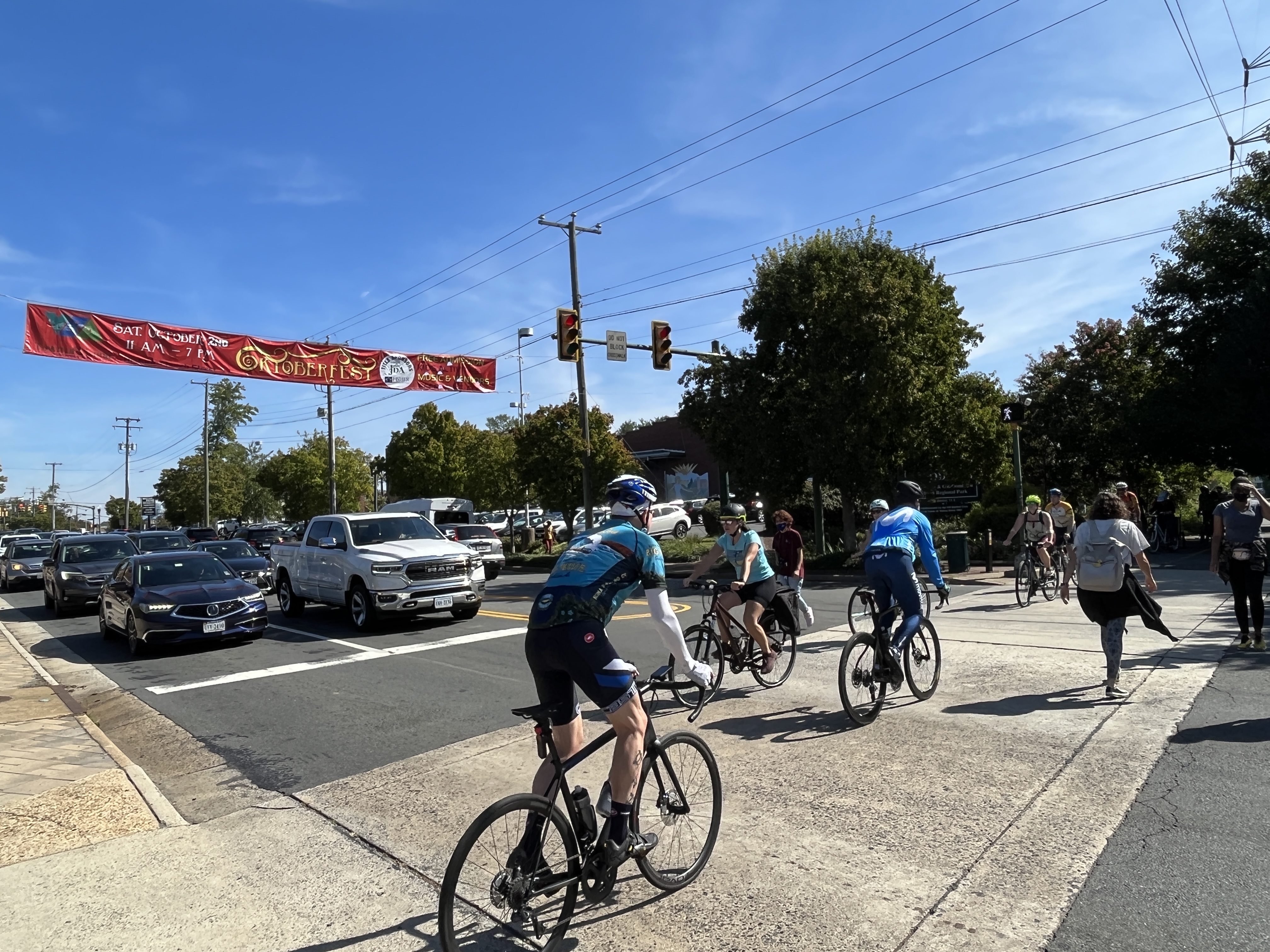 Commonwealth's Attorney for Community Justice and Policy in Fairfax County, discussed vehicle-bicycle collisions on Jan. 19. Miller talked about how vehicle-bicycle collisions are handled in the county's criminal justice system. The interview was set up so bicyclists could learn more about the process, including plea bargains, in the aftermath of three bike fatalities in Fairfax County 2021. Before the discussion began, FABB President Bruce Wright said that Miller indicated she could not address specific cases.
Miller began her presentation by offering an overview of Virginia's criminal justice system. The police investigate. No case exists in the Commonwealth's Attorney's office until a person is arraigned and a decision is made where the trial will occur. It could be in one of the state's two district courts, the Juvenile and Domestic Relations District Court and General District Court, or in Circuit Court.
According to Miller, the prosecutor's first and most significant task after the case is brought to the attention of the Commonwealth's Attorney's office is to ensure that they will comply with ethical requirements. Prosecutors do not proceed until they demonstrate that they have met the "burden of proof" requirement based on facts, evidence, and possible witnesses.
The preponderance of the existing evidence must be sufficient to initiate and win a criminal prosecution. Miller said, "You are going to look for your police report. You are going to make sure that you have your necessary witnesses… You need to speak to your witnesses to make sure that they know when the court date is. Are they available to testify? Do they want to testify?"
The second step for the prosecutor is to figure out what is going on. According to Miller, that is the point she would talk to the defense. This is when a plea bargain would be appropriate. Miller said that she would ask the defense counsel about their client. Whether a prosecution should be pursued or whether a plea bargain should be reached is determined In light of these considerations.
"What can you tell me about any mitigating factors or anything that you are possibly thinking? For me, we talk about whether or not a plea would be appropriate. So, once I have done my diligence as a prosecutor, and I know what evidence I do or will not have, and whether or not I can even meet my burden of proof, that's when I start talking about, we need to either move this case out, or we don't," said Miller. 
Fairfax County's Three Fatal Vehicle-Bicycle Collisions in 2021
Matthew Jaeger, 33 of McLean, was killed on Dec. 29, 2021, after entering the intersection of Ingleside Avenue with Dolley Madison Boulevard. He was struck in the road by a driver traveling in the southbound lane. 
Fatima Del Carmen Alvarez Romero, 24, of Alexandria, was killed after a June 3 crash. Riding her bicycle, Alvarez Romero entered the crosswalk to cross Telegraph Road on the south side of the Franconia Road intersection. She proceeded east through the intersection in front of a 2020 GMC Savanna, traveling north on Telegraph Road and having a green traffic signal. It resulted in the crash. 
Ray Buza, 64, of Chantilly, was killed May 21 after riding east on Hidden Canyon Road. A car turned left in front of him at Blueridge View Drive, resulting in the crash. The motorist was charged with a "failure to yield" traffic infraction and a $167 fine.
A question and answer period followed. Statements are lightly edited for clarity.
Q: Where does a cyclist start if there is a collision?
A: Call the police. 
Q: Are you familiar with the Virginia vulnerable road user law, (an Act to amend and reenact §46.2-841 of the Code of Virginia and to amend the Code of Virginia by adding a section numbered 46.2-816.1, relating to bicyclists and other vulnerable road users; penalty. [S 437] Approved April 22, 2020)? It hasn't held up in the first few cases that used it. Do you know why and what is needed to strengthen it?
A: I'm familiar with the law. I don't know why it's not more used or more successful. That is not a question that I can answer.
Q: With the Virginia Vulnerable Road User Law and other laws like hit and run, how do you factor in for pleas and seek deterrence if the purpose of the vulnerable road user law is to send a message about the need to respect the rights of vulnerable road users? 
A: The things that we are supposed to be considering are what is the defendant's criminal history; what were the circumstances around the incidences; do we have people who are willing to testify or not? There are a lot of little things … Whether or not we're trying to set an overall example by deterrence is not necessarily at the forefront because we don't want to start doing it if somebody is truly a first-time offender. For somebody who has a perfect driving history, our office policy is such that we're not trying to use that person as an example. That makes sense.
Q: What about hit and run? Is there some incentive to prosecute those cases to the fullest, to send a message that you stay when you get involved in a collision?
A: The difficulty with hit and run is that normally there is a parallel civil case. Insurance companies don't wait. Once the victim is made whole on the civil side, the criminal side dries up, and that's not on us. The defense counsel and the police have resolved it. So, it's not as though we're shying away from making an example out of everyone. But that's also not the point of what our office does is as it relates to prosecution.
Q: Are written transcripts available on how things play out in court or plea deals? 
A: Most of the time in district court, you will not have a court reporter because it's not a court of record; Circuit Court is a court of record.
Q: Are hearings open to the public?
A: As long as they are adults, yes.
Q: Do you have any advice for us as advocates to ensure that cyclists are safe and drivers more responsible for their actions that harm cyclists?
A: While I hate to put the onus on the bicyclists, anything you can do to help yourself is the best you can get at this point. GoPros are easy to obtain. Call the police; make sure they take the information from you because if you haven't given it to the police, then we have evidentiary chain of custody issues that we might have to deal with as the prosecutors. So, give it to them. Keep your copy; provide them with a copy.