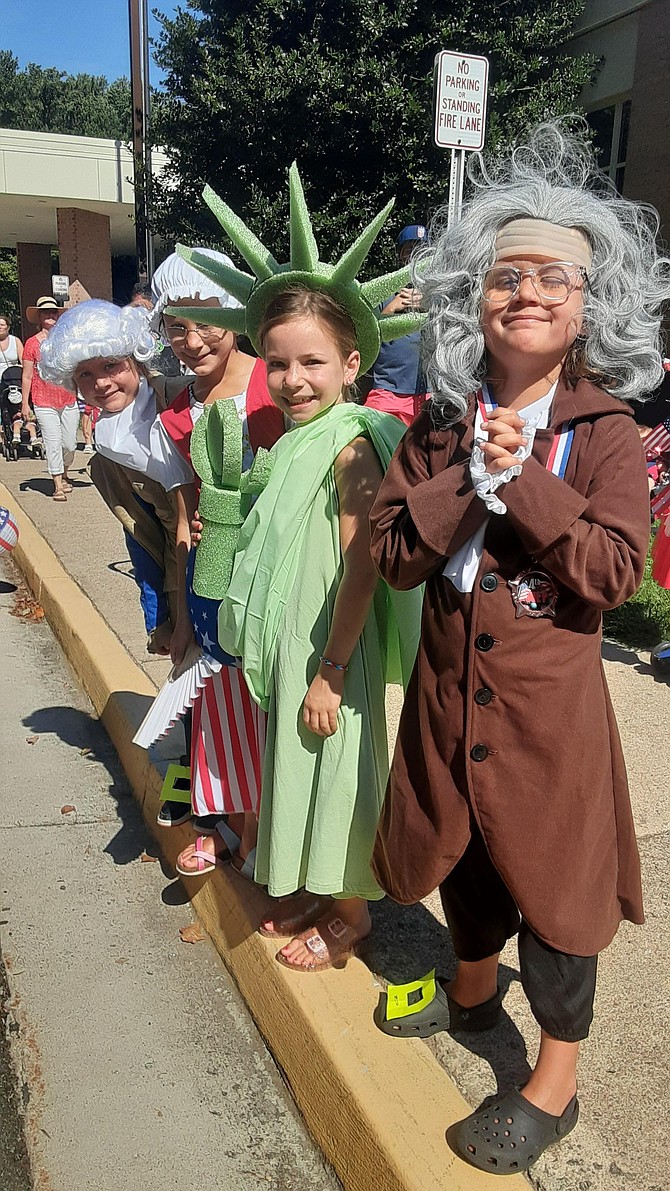 It took some serious muscle to put the perfect shine on Nina and Gene Hodges' '67 GTO car that highlighted the Kings Park parade on Monday, July 4
th
. "About five hours total," Nina said.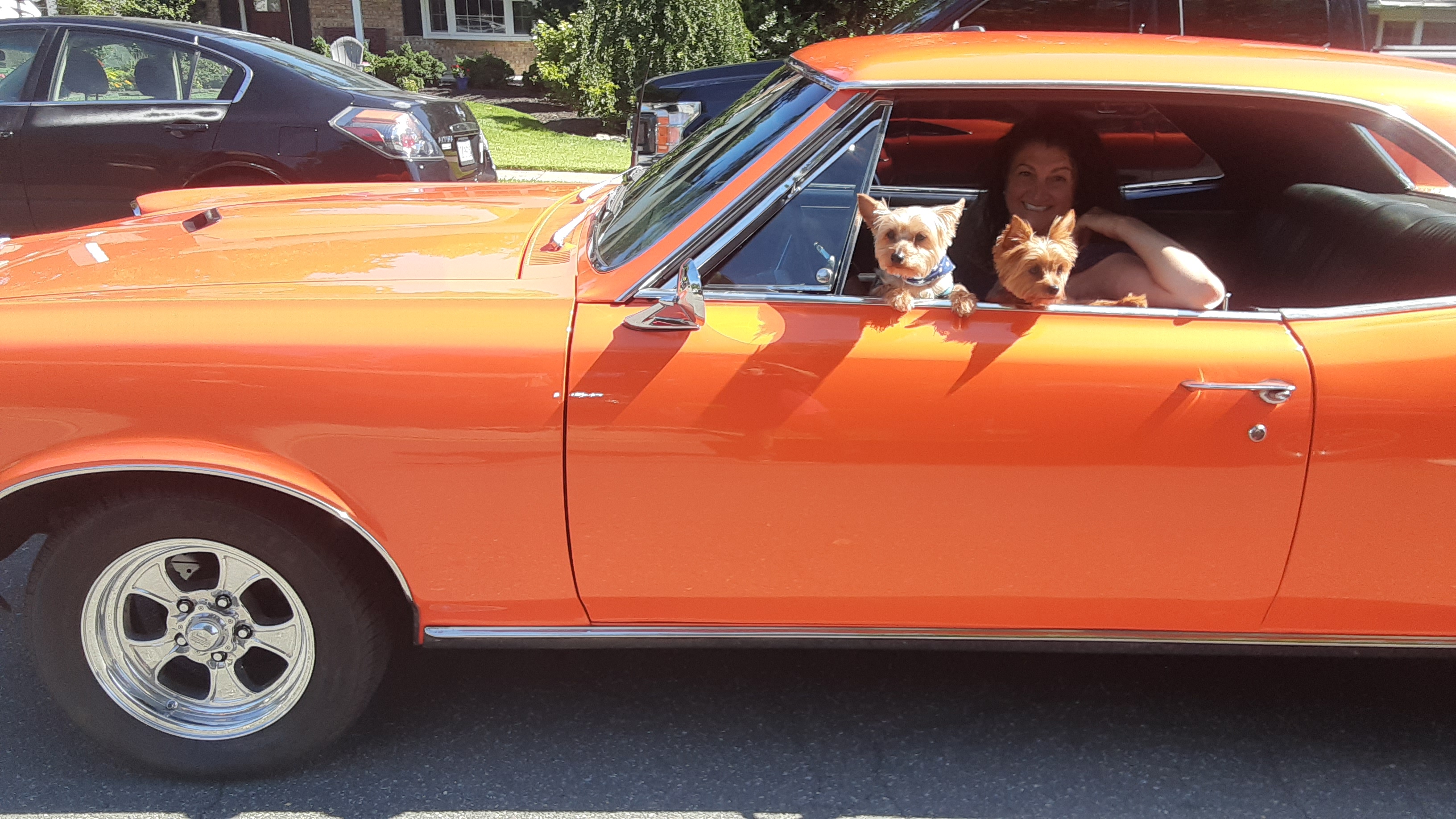 The GTO shared the spotlight with a few other cars who rode behind the neighborhood children on bicycles decked out in sparkles, ribbons and flags. The children were riding, but the parents helped make them look good.
"My dad held the wires," said one youngster with a star dangling from the bike frame. 
"Mom put the glittery garland on the wheels," said another. The butterfly lights and glitter highlighted Evelyn Young's bike but these were "mostly recycled from years before," said her mother Jesse Young who was also on a bike.
They were just a few of many parade participants on the morning of July 4, pulling out of the school parking lot on a route to the final destination at the park where there were hot dogs and soda. 
This neighborhood parade goes on every year, and some are seeing several generations take part. Susan Metcalf has been in the parade for 28 years and helps organize it every year. 
"One lady made outfits for her kids and now her grandkids wear the same outfit," Metcalf said.
Volunteers from the county CERT team managed the traffic around the streets at Kings Park, and people who weren't in the parade set up lawn chairs and watched the action from their yards.
"We all look forward to it," said Jesse Young.