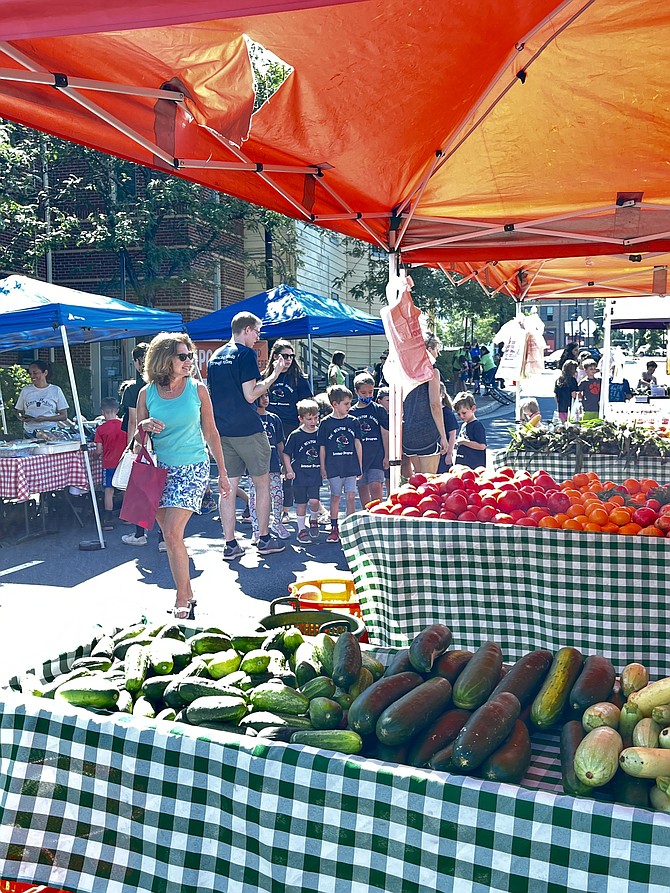 The much-loved Town of Herndon Farmers Market Fun Days are back every Thursday from 10:30 to 11:15 a.m. at the Town Hall Square, located at 730 Station Street, thanks to Herndon Parks & Recreation. Department. Free and open to the public, the July 14 fun day featured 
Drew Blue Shoes 
executing his interactive magical miracles, slights of hand, and showmanship. "I'm going to perform a magic show which includes lots of surprises, souvenirs, and magical feats. I'm excited to be back here in the Town of Herndon," Drew said.
The Leber family of Herndon came because the older son "heard it was magic." Nearby, Kelsey Doak of Herndon said, "We came to meet up with friends and have some fun outside in the summer under the shade (of the big tree)." Thank goodness it is here; we need it today." The Doak family was there with the Raval family of Vienna, mom Emily, and her infant son.
The Herndon Farmers Market Fun Days run through Aug. 18. Check the town website for the performance lineup. 
https://www.herndon-va.gov/recreation/program-classes/performing-arts-series