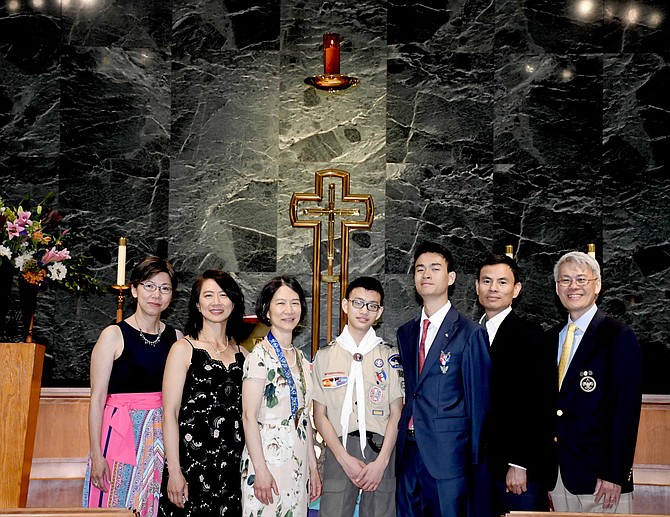 Eagle Scout Minh-Vien Nguyen is 14 years old, and is in Boy Scout Troop-881, Old Dominion District of the National Capital Area Council. He is being homeschooled and will be a 10th grader in the 2022-2023 school year. 
He received the 2nd Dan (2nd degree Black Belt) in Tae Kwon Do in 2019. Currently, he receives training in Mixed Martial Arts. 
Two years ago, he created a Youtube channel to give his tutorials in Minecraft. His channel has 1636 subscribers.
He has been taking piano lessons since five years old.
His mother saw his potential in drawing and put him in a drawing class. Although he says he hates the class, he is excellent at drawing.
He still enjoys building with LEGOs. He aspires to have his own LEGO creation and submit his idea to LEGO.
Also he enjoys watching stand-up comedy and comedy skits.