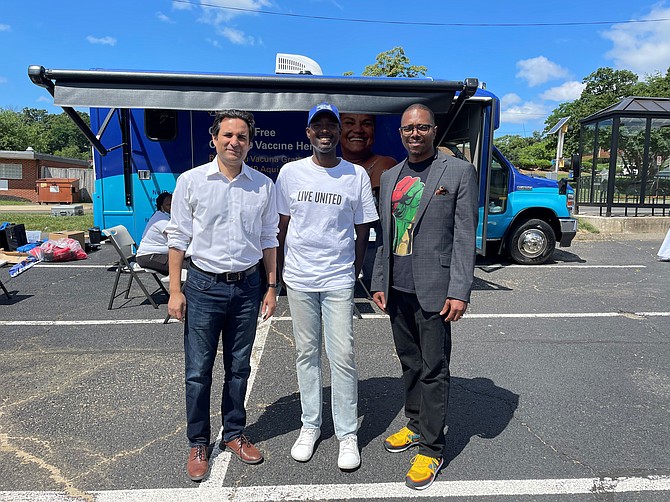 During the Juneteenth weekend, United Way of the National Capital Area (United Way NCA) and Neighborhood Health held a free COVID-19 vaccination and testing event through its newest health initiative, 
Thrive United 36
5. Thrive United 365 provides equitable access to and distribution of health resources and improves people's lives by addressing health conditions most affecting our communities, such as diabetes and prediabetes. 
The event at Macedonia Baptist Church in Arlington was one of many throughout the Juneteenth weekend. Vaccines were provided by Neighborhood Health and self-test kits were available for community members.