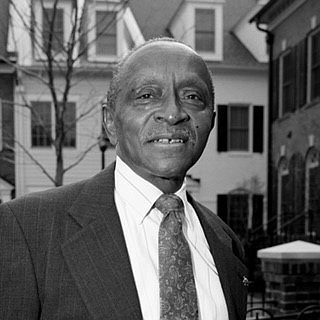 The Alexandria Redevelopment and Housing Authority has announced that it will rename its headquarters building in honor of the late Melvin Miller, a two-time ARHA board chair and staunch advocate for affordable housing.
"This is a deeply deserved honor for Melvin Miller," said ARHA CEO Keith Pettigrew in a press release announcing the renaming. "Mr. Miller made it part of his life's work to help those who were not as fortunate as he was, particularly when it came to housing. I want to thank ARHA Commissioner Willie Bailey for spearheading the committee that led to the board approval."
Miller, who died in 2015 at age 83, served as ARHA board chair from 1970 to 1977 and from 2001 to 2012. A lawyer for the U.S. Department of Housing and Urban Development, he played a significant role in creating a regulation requiring one-for-one replacement when public housing units are demolished.   
Pettigrew also praised John Porter, former principal of what is now Alexandria City High School and former director of ACT for Alexandria, for leading the years-long campaign for the name change.
"We felt this was an appropriate way to honor Melvin's legacy in Alexandria," Porter said. "Melvin was very involved in education and civil rights issues, but his main focus was on equity in housing. And we thought naming the administrative building for him would be an ideal way to remember his contribution, so we made that recommendation to ARHA. Then, the pandemic struck and slowed down the process."
Porter added that this campaign was personal to him. "I grew up in this community," Porter said. "I worked my entire career in this community. I still live in this community and my kids are back living in the community. You want those who come after us to know that it took a lot of people to make this community what it is."
In addition to his roles at HUD and ARHA, Miller also served eight years on the State Council of Higher Education in the 1970s and on the Alexandria Board of Education from 1986 to 1993, serving for two years as chairman.  Miller and his wife Eula were honored as Living Legends of Alexandria in 2009 for their contributions to the city.
Ceremonies officially renaming the building, located at 401 Wythe Street, are tentatively scheduled for September. www.arha.us