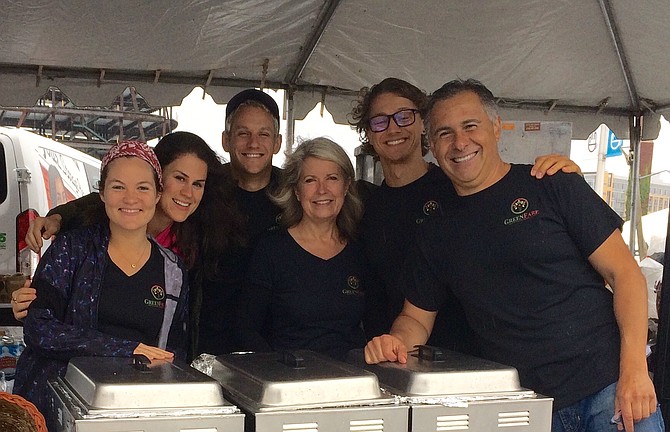 The fourth annual Fairfax Veg Fest will again take place in Herndon, Va. on April 24, 2022, with more than 80 exhibitors focused on healthy food, wellness programs, green products, and animal welfare.
Attendees at this free event will hear a lineup of world-famous speakers including: 
T. Colin Campbell, PhD – best-selling author of The China Study, Whole, and The Low Carb Fraud; and star of the documentary Forks Over Knives

Neal Barnard, MD -- President of the Physician's Committee for Responsible Medicine (PCRM), author of 18 books detailing the benefits of the plant-based diet

Gene Baur -- expert on the abuses of industrialized factory farming, called "the conscience of the food movement" by Time magazine

Jim Loomis, MD -- Director of the Barnard Medical Center and former team internist for the St. Louis Rams football team and the St. Louis Cardinals baseball team

Gwyn Whittaker – CEO of the educational GreenFare Organic Café, and GreenFare Health and Wellness

Baxter Montgomery, MD – Houston Cardiologist, Montgomery Heart and Wellness Director

James Wilks – Director of the most widely viewed documentary in the world The Game Changers, and Mixed Martial artist

Courtland Milloy – Columnist at the Washington Post since 1975

Brian Clement, PhD – Co-Director Hippocrates Institute and author 
In addition, plant-based cooking demonstrations will be held by a variety of chefs including Pericles Silva of the GreenFare Organic Café in Herndon.
The purpose of this event is to give people an opportunity to learn from and ask questions of those who have already seen life-changing results from plant-based eating. Properly administered whole-food plant-based diets have been proven to improve health, and prevent, stop, and reverse many chronic diseases and even some forms of cancer.
At every level from amateur weekend warriors to Olympians and world-record holders, plant- based athletes have experienced profound performance gains in strength, endurance, and mental clarity. The list is constantly growing, including NFL and NBA all-stars, professional boxers, weightlifters, bodybuilders, MMA fighters, runners of every distance, cyclists, auto racers, wrestlers, skiers, baseball, hockey, soccer, tennis, rugby players and many more.
Those attending the Fairfax Veg Fest will also find information that will help them and their friends and families make simple, easy changes to adopt a more heroic lifestyle that saves commoditized animals who cannot fight back when their lives are being taken.
For those interested in environmental issues, there will be information showing that reducing demand for animal-based products could have immensely positive benefits for our planet.
The Fairfax Veg Fest will take place on Sunday, April 24 from 10 a.m.-5 p.m. in the large parking lot of the Northwest Federal Credit Union at 200 Spring St., Herndon, VA 20170. Parking will be free. Thousands of people are expected to attend from all around the D.C. Metro area.
For more information about the event, and to apply to be a vendor or sponsor, go to 
http://fairfaxvegfest.org/ 
or contact Gwyn Whittaker at 
gwyn@greenfare.org