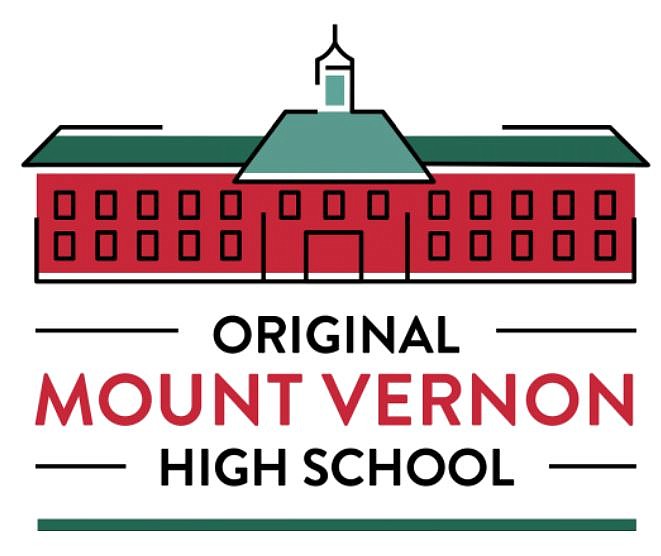 The redevelopment of the Original Mount Vernon High School took another step forward recently when Fairfax County put out a "Request for Expressions of Interest" to include a food-based 
business accelerator and entrepreneurship center
.
Officials have eyed a 12,000 square foot space that was formerly the locker rooms on a lower level floor to become the Food Business Accelerator and Culinary Entrepreneurship Center. Interested parties are expected to establish and operate an accelerator and entrepreneurship center focused on food-based businesses. This effort would serve as an anchor tenant in the building and contribute to the enhancement and activation of the larger campus, the "Requests for Expressions of Interest" states. This accelerator operation joins a current business incubator on the former school grounds that was established earlier but has yet to go into operation.
The plan with the food incubator is expected to provide economic opportunities, encourage business growth, and contribute to the economic diversification of this rapidly growing corridor, Fairfax County said. A teen center and senior center are already operating in the 140,000 square-foot building. The teen and senior centers are located on the north side of the building, while the food incubator is planned to go in on the south side, near a United Community office that handles immigration issues. Future development in the school building includes a theater, space for education and workforce development, childcare, and a separate technology-based business center.
Redeveloping this former school site was one of the things Supervisor Dan Storck (D-Mount Vernon) spearheaded since the beginning. "I am very excited about the prospects and opportunities that our vision of a Human Development Center at OMVHS will bring to our residents and businesses," Storck said. "The potential for a food business accelerator and entrepreneur center fits directly into my advocacy to develop a community hub providing life-long learning, workforce training, child, teen and senior support centers, entertainment and community gathering spaces. This future center will support our residents' development, encourage business growth and acceleration, and contribute to the diversity of our workforce as we re-envision the Richmond Highway corridor," he added.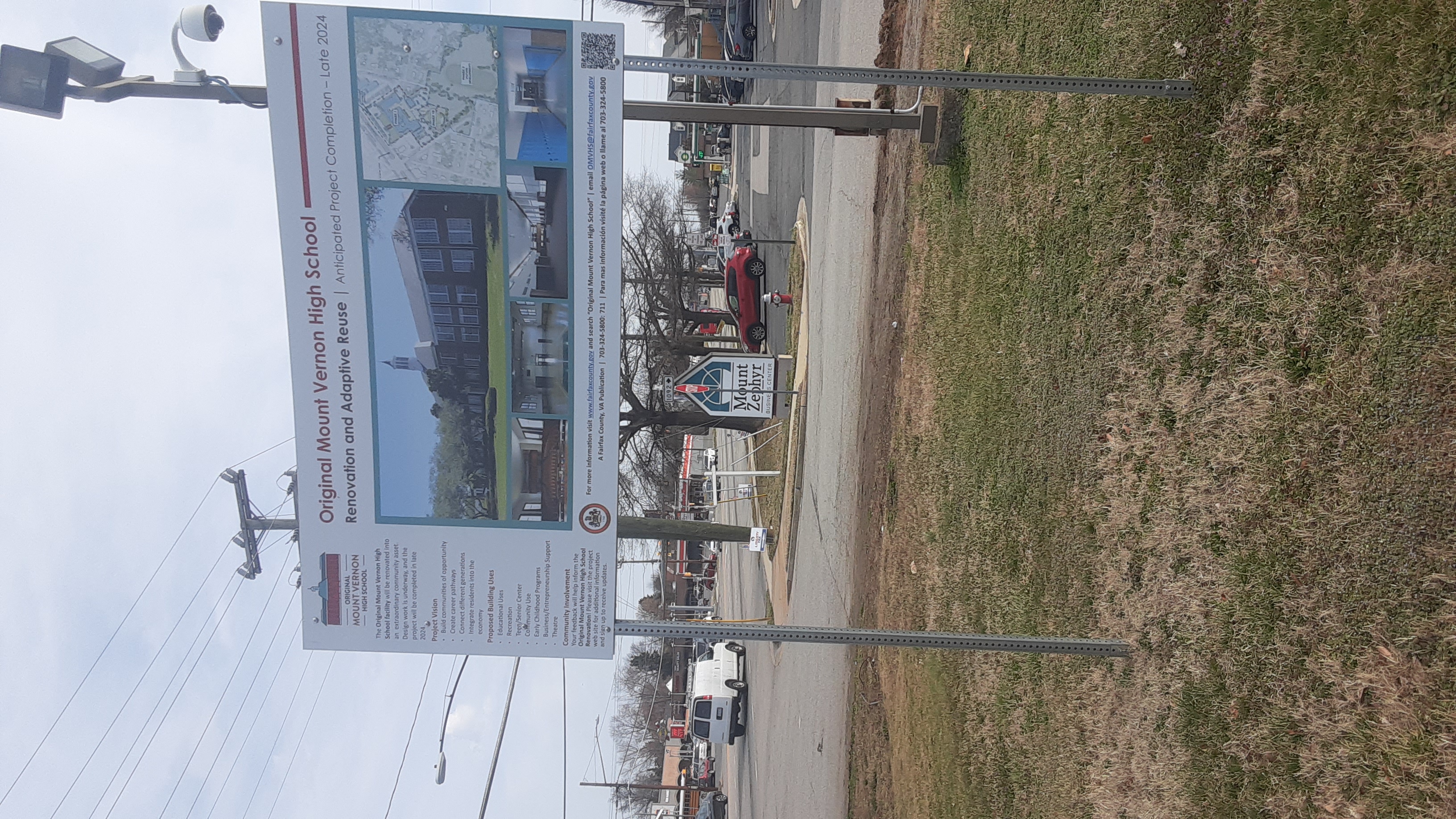 A Good Fit
A food business accelerator will be a fully licensed shared-use commercial space that is certified for food production. Members will rent the kitchen by the hour, day, or month to produce specialty food products and receive guidance and coaching to improve their independent businesses. The request for expressions of interest seeks a food business accelerator operator that will provide a programming component focused on helping participating entrepreneurs and small businesses to scale or expand.
This is a good fit for an area that has been hit by the pandemic with job loss and businesses closed. A closed business is right next door to the former school property, and across the street is a aged auto repair shop, a check cashing business and small grocery store that handles specialty items. In addition, the Mount Zephyr Business Center is next door on the north side and it's an entity that could benefit from the  redevelopment. The South County Government Center is diagonally across Richmond Highway from the site.
According to the Fairfax County Office of Economic Innovation and Strategy, this part of the Mount Vernon District would be good for a food incubator because it meets several goals or criteria for the school site. "We have confidence that the food business accelerator will be a source of jobs and employment opportunities for nearby residents," they said. An accelerator of this type could be defined as a piece of "cultural infrastructure," due to the variety of cuisines available in the Richmond Highway corridor.
Transportation-wise, this location is next to one of nine potential rapid transit stations that will run along the highway from Huntington Metro Station to Fort Belvoir, as proposed in Embark, the Route 1 corridor revitalization plan, the county said.
On the sign out front, the anticipated project completion date is 2024.
Preserving History
The building has a historic value so county officials wanted to save the structure. This was part of an effort by Supervisor Storck, who started the ball rolling as early as 2016. The school building is an example of Colonial Revival architecture that was originally built in 1939 on land that used to be part of George Washington's Mount Vernon Estate. The 22-acre property was used as a high school until 1973 and a middle school until 1985 and then was leased to the Islamic Saudi Academy in 1989.
In 1987, the Virginia Department of Historic Resources determined that the high school property was eligible for the National Register of Historic Places. The school was listed on the Virginia Historic Landmarks Register in December 2017, and in the National Registry of Historic Places in May 2018, the county said.
Fairfax County will accept responses to the Request for Expressions of Interest (RFI), through March 31, 2022. Responses should be submitted electronically to Jamie.gaucher@fairfaxcounty.gov.
https://www.fairfaxcounty.gov/publicworks/sites/publicworks/files/assets/documents/rfi-170-1.pdf