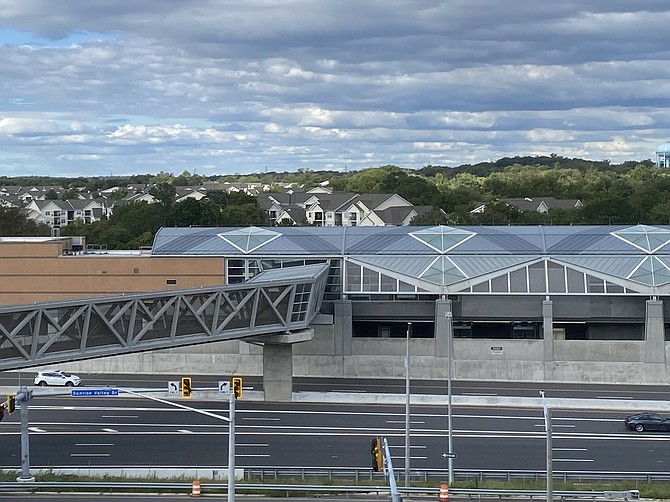 At the March 10, 2 p.m. public meeting of the Dulles Rail Advisory Board for the Dulles Corridor Metrorail Project, Fairfax County staff did not provide a date for when Phase 2 of Metro's Silver Line Extension might open. Martha Coello, special products division chief Fairfax County Department of Transportation said during her presentation to the Dulles Rail Advisory Board, Operational Readiness Testing is not yet complete. "There is no fixed duration for this period," Coello said.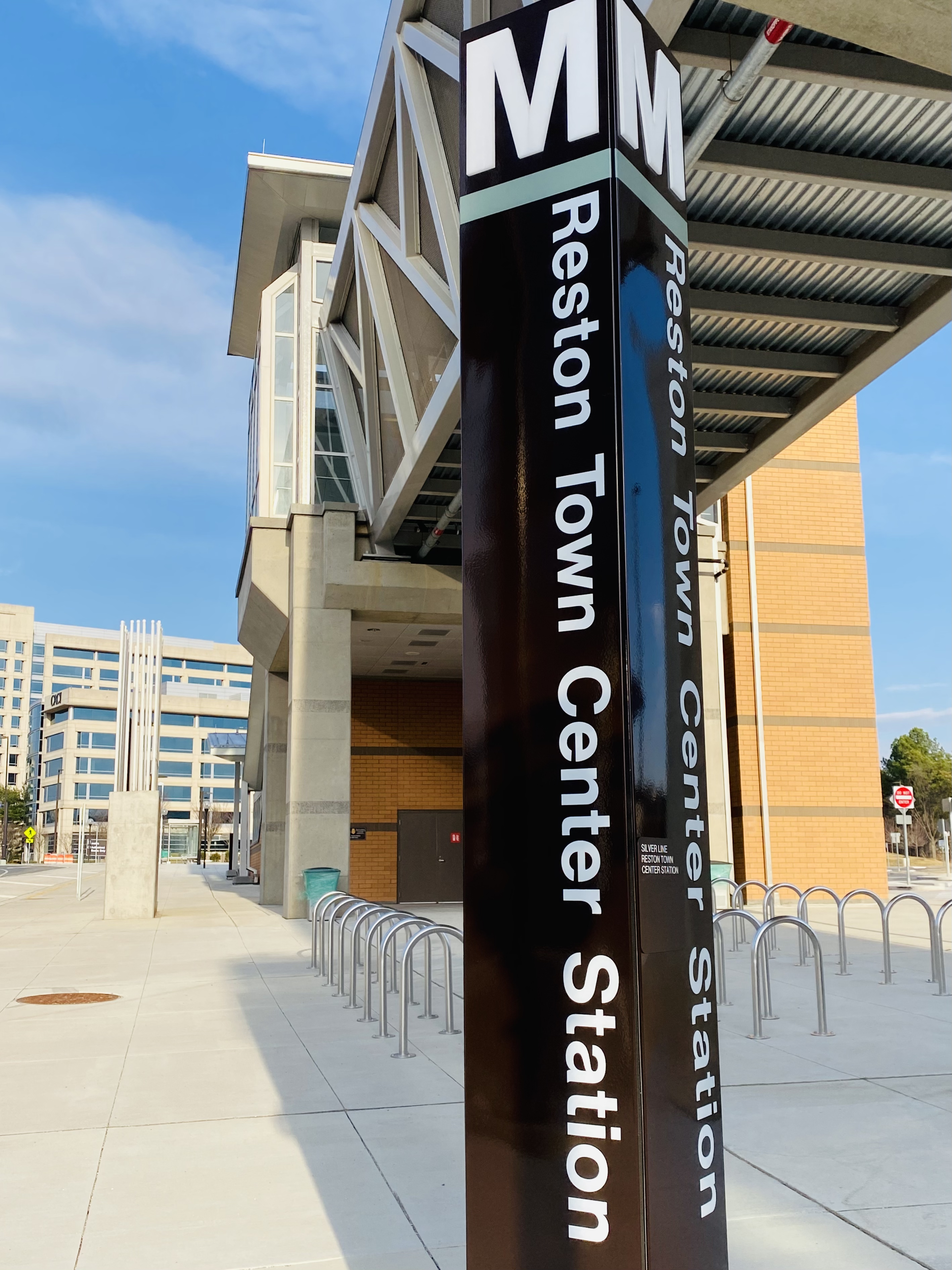 Coello made a similar presentation to the Transportation Committee of the Fairfax County Board of Supervisors earlier in March. Committee Chairman Supervisor Walter Alcorn (D-Hunter Mill) posed the following question to Coello: "Do your best to give me a range of possibilities. When is Phase 2 going to open?" 
"That's a billion-dollar question at this point," said Coello. "We believe early summer is a good time to start thinking about how some of the activities relate to opening," she said. 
The opening date for the long-delayed project will remain hung up until two project deliverables are carried out, Coello said on March 10. First, the Washington Metropolitan Area Transit Authority must complete the operational testing and simulated service. Second, the Metropolitan Washington Airport Authority and contractor must complete punch lists.
The opening date is contingent on the completion of operational testing by the Washington Metropolitan Area Transit Authority. "Once that is done and it is found to be adequate by WMATA, they will declare Operational Readiness," she said. 
Coello said that announcement would be a key project milestone since it marks the transition of the Dulles Corridor Metrorail Project from contractor control of the Metropolitan Washington Airports Authority to Washington Metropolitan Area Transit Authority control. 
"On a positive note, we have initiated discussion with WMATA on opening day activities," Coello said.
The Dulles Corridor Metrorail Project is not on schedule, but it is within budget. "The Phase 1 budget remains unchanged, at $2.98 billion," Coello said.
The shoulder repairs on the Dulles Connector Road and the "remaining manhole structural repairs in the Dulles Corridor shoulder region" remain on the punch list. According to Coello, the work is scheduled to be completed this year. 
The project's current expenditures for Phase 2 are $2.551 billion, with a contingency fund of $134 million. Coello reported that the total contingency was $551.5 million. Phase 2 is 100 percent complete. Package A, stations, systems and track reached "substantial completion" on Nov. 4, 2021. Package B, which includes the rail yard, was reported to be substantially complete as of Dec. 1, 2021. 
Coello provided updated information on testing activities for Packages A and B as of March 10, 2022. She said that progress had been made on each of those fronts. For Package A, tracks, stations, and systems, 81 percent of testing has been accomplished, with 73 percent of its punch list completed. Package B, the rail yard, is 78 percent complete, with a 95 percent completion rate on the punch list. 
Coello said that a parallel process, the Safety and Security Certification, is also underway. Before operation, the system must pass through an independent organization, the Washington Metro Rail Safety Commission, to confirm that it conforms with all applicable safety regulations. Additional items may be added to the punch list as testing progresses. Coello provided an example of how one problem, heat tape inadequacy, remains unresolved. "They have brought the manufacturer out there, and they have provided a report needed to try to address the issue," she said.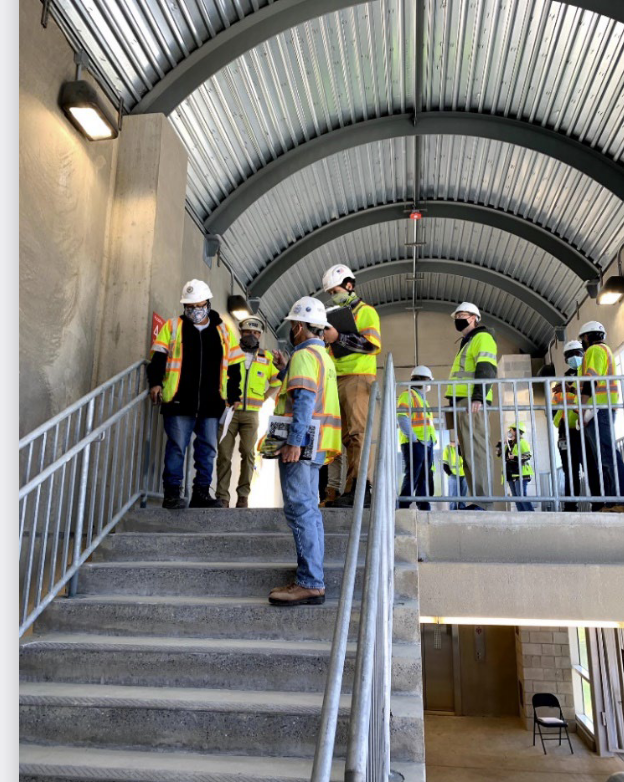 WMATA is actively hiring and training new employees to meet its monthly goals. They were scheduled to recruit 400 people in February. "They hired 420. That's also very key to getting the system up and going once it is opened," Coello said.
Shifting to Fairfax County activities, the Herndon Station and the Innovation Center Station garages are completed. However, according to Coello, "a little bit" of warranty work is being done at Innovation, and the items are approaching completion.
Other activities required between now and the opening of the Silver Line Extension begin with the Maintenance and Operations Agreement. It defines the roles and obligations of all stakeholders, including the Virginia Department of Transportation, Metropolitan Washington Airports Authority, and Washington Metropolitan Area Transit Authority. According to Coello, the Agreement will have to go before the Fairfax County Board of Supervisors since the county has certain ownership and maintenance obligations at the Kiss and Ride stations. 
The last item Coello discussed was the Silver Line Phase 2 Bus Service Plan. It was approved by the Fairfax County Board of Supervisors on Feb. 22, 2022 and will complement the new Metro service. "We're working on the next steps for that, including working with our contractor and our outreach campaign. So, we're excited to start offering a lot more information related to the bus routes," she said. There will be a lot of public input on the bus network, so it will be ready to go when Silver operations start.
The Reston/Herndon Extension of Phase 2 begins at the Wiehle-Reston East terminal, operating since 2014. The expansion continues with three stops in the median of the Dulles Toll Road and the Dulles Access Highway. The Reston Town Center Station is located adjacent to Reston Town Center. There is no designated parking at this station. The Herndon-Monroe Station is located at the toll road's intersection with Herndon Parkway. A parking garage is located within walking distance of this station. A new garage with about 2,000 parking spots is constructed to the east of the present park-and-ride. The Innovation Center Station is located near the toll road's Route 28 intersection. This station is equipped with a dedicated parking structure.