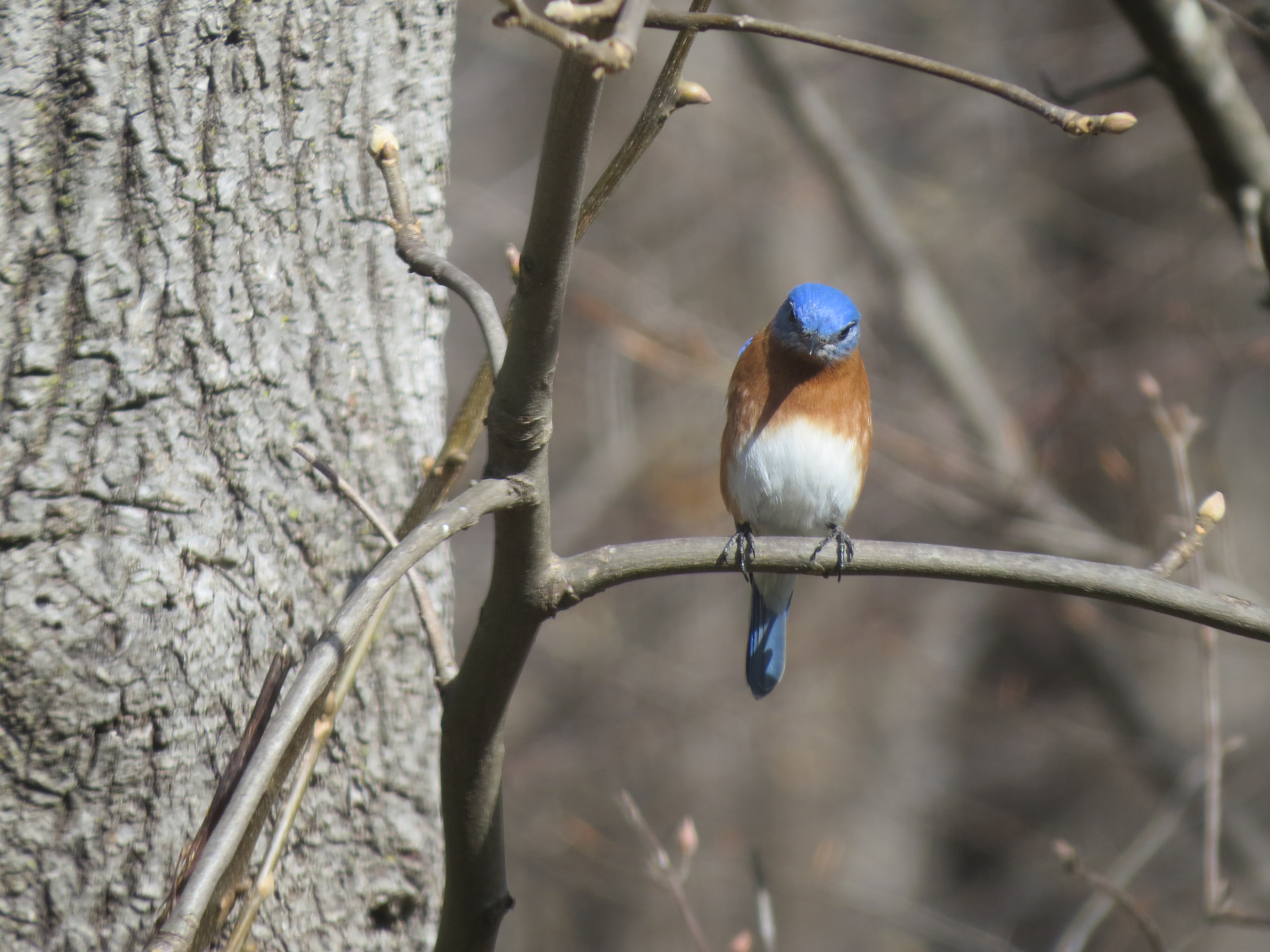 Bluebirds bring happiness to everyone who sees them. Right now bluebird pairs are house hunting, looking for an appropriate hole in a tree or a house that has been set up for them especially.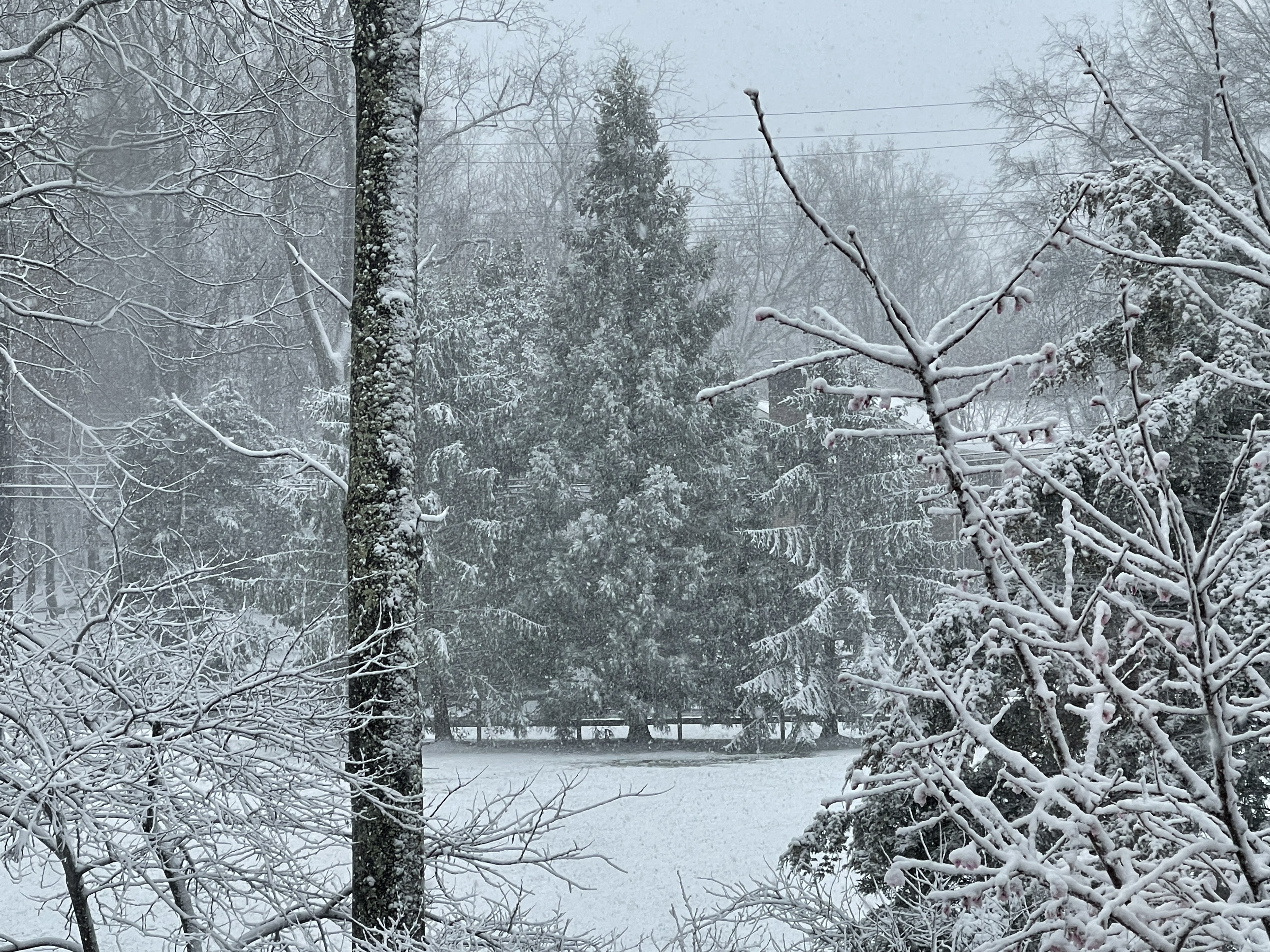 The snow on Saturday, March 12 was less surprising than the wind and the change in temperatures. Friday the sun was out and temperatures were in the 60s, before the temperatures plunged into the 20s the next day.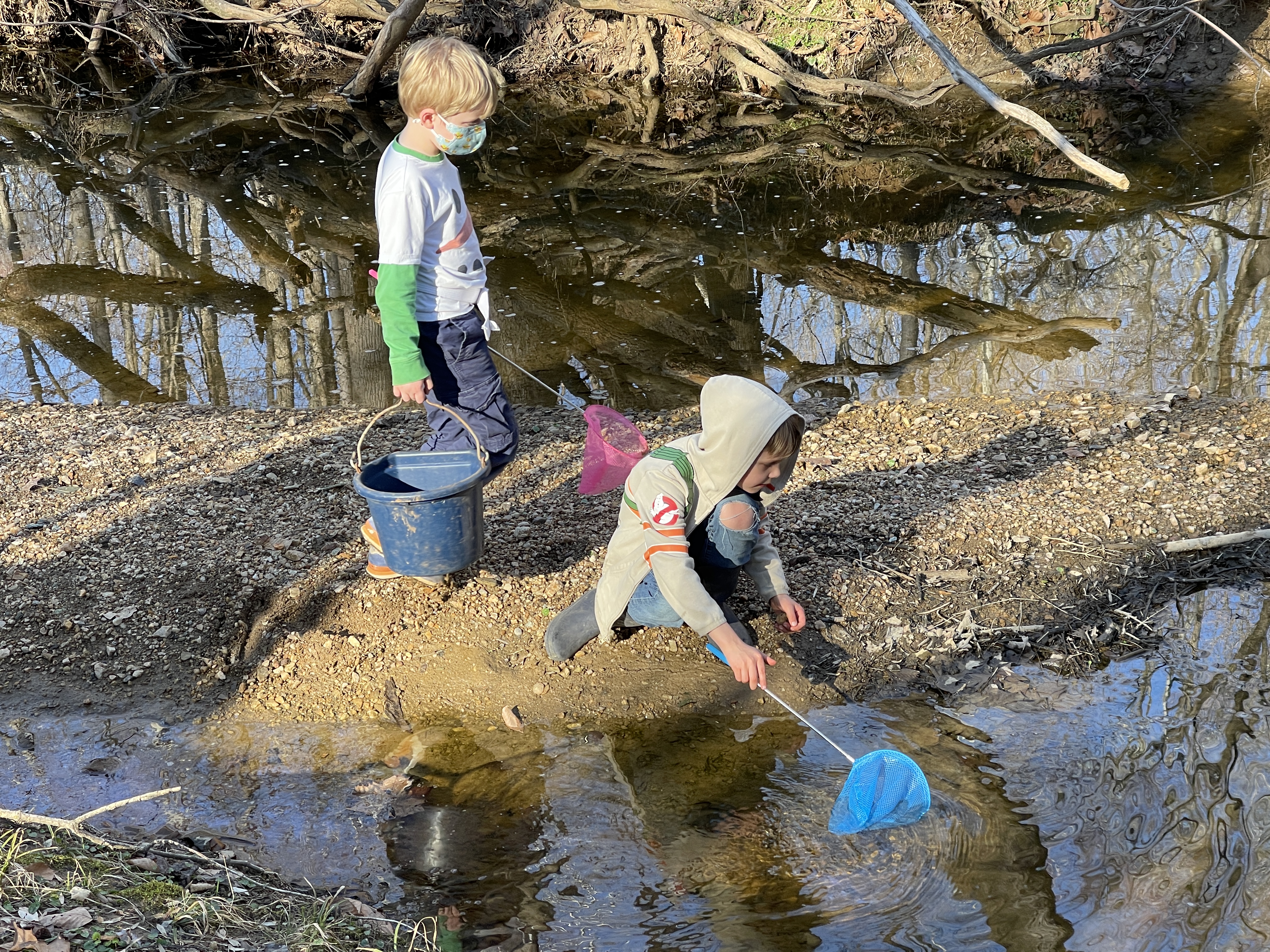 Two boys enjoy the stream and woods on Friday, March 11 when it was in the 60s. Their grandmothers took them for the nature outing in the same woods where their Dads played 30-some years earlier.