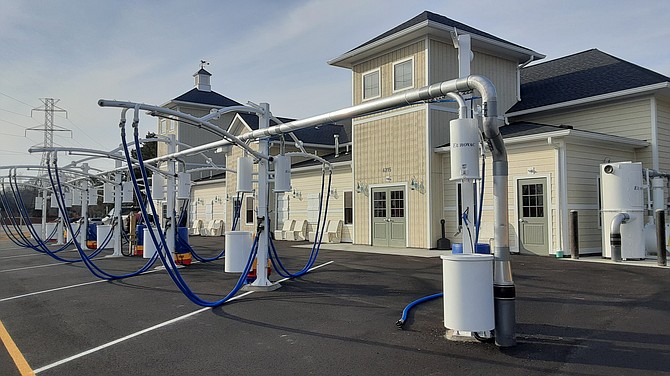 From the outside, the White Horse Auto Wash looks like a new and upgraded way to get the car clean. There are no steel bar guides leading in from the parking lot or a raised indention to rest the front tire in, and when the car-wash process gets going, lights flash and a lighted blue neon soap goes on so the dirt can't hide. It will be a destination for those in the Franconia area that want to put the extra TLC into their ride.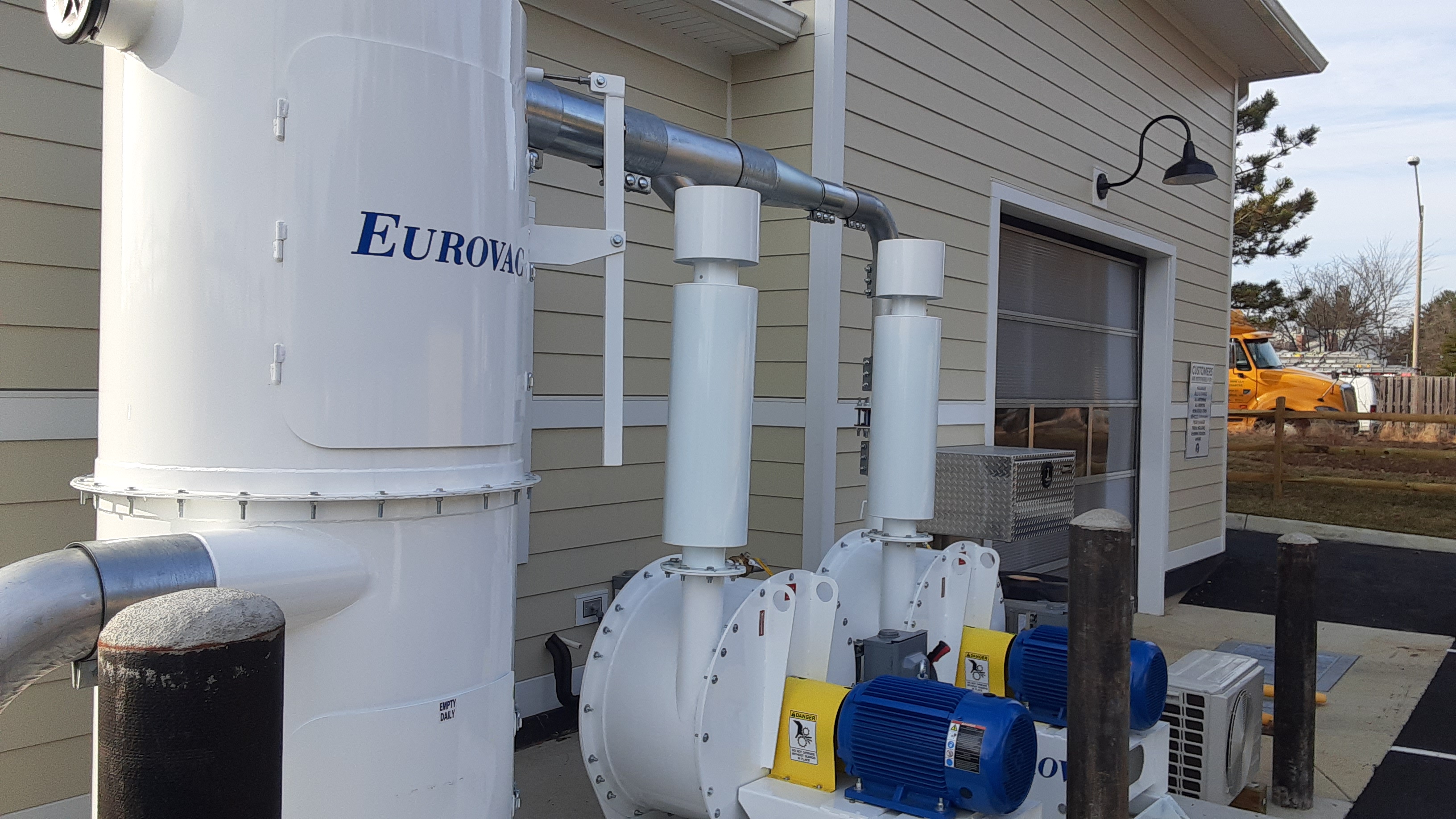 "What sets us apart is that we offer a higher level of quality control," said Garrett Giles, a White Horse official for Virginia operations. "It's a seven step process from start to finish."
Shoppers in the Festival at Manchester Lakes shopping center watched the building take shape over the last few months. "I think the area could benefit," said a Springfield resident. He noted that he goes to two car washes in either Lorton or on Rolling Road, but "they are always crowded," he said. There is another car wash in Kingstowne, about two miles away, but it is part of a gas station and doesn't seem to have the bells and whistles of White Horse.
Lisa, at the register in Craftsman Auto Care around the corner thinks it's a good location, and she even looked up the brand online. "We're excited," she said.
Hose it Down
On the wash track, the White Horse uses a "tornador" apparatus, compressed air for the interior and another station after the initial drive through where two cleaning people make sure all is well. 
All of this is behind the Festival at Manchester Lakes shopping center that has the new Amazon grocery store, Baskin Robbins ice cream, Johnnie's Pizza and Dunkin Donuts so it's a changing center.
Prices for the wash are more than the average drive through too. A basic, exterior wash is in the $10-20 range depending on the car or truck model, and they call the three levels of basic wash "win, place or show," like bets on a horse race. A full service inside and outside cleaning ranges from $25-37 and the deluxe wash tops out at $46.99. Detailing packages are available too.
White Horse plans to employ a lot of students from neighboring high schools and take part in many community programs. The building is about equal distance from Hayfield Secondary School and Edison High School and both have auto shop programs. "We employ a lot of high school people that love cars," Giles said.
The next closest White Horse is in Woodbridge, and there are also wash locations in Front Royal, Charlottesville, Culpeper, Harrisonburg and Warrenton, but those locations are out of the metropolitan area. There is a new White Horse opening in Mill Creek, South Carolina too.