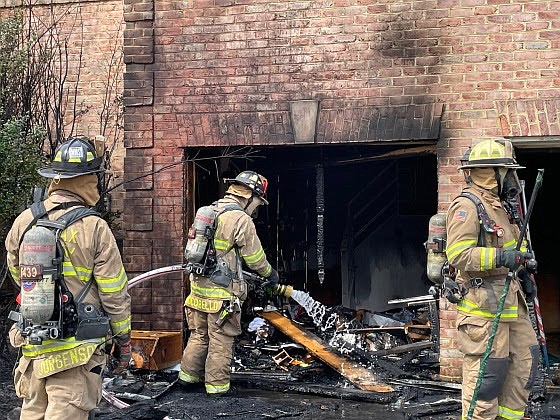 On Tuesday, March 22, at approximately 11:22 a.m., units from the Fairfax County Fire and Rescue Department and Loudoun County Fire and Rescue were dispatched for a reported house fire in the 9900 block of Deer Pond Drive in the Great Falls area of Fairfax County.
Units arrived on the scene of a two- story, single family home with fire in the attached garage. Crews were able to quickly knock down and extinguish the fire. There was no extension of the fire beyond the garage. There were no reported civilian or firefighter injuries.
No occupants were home at the time of the fire. The fire was discovered when a neighbor saw fire coming from the garage door. 911 was notified. There were working smoke alarms in the home. They did not sound due to the location of the fire.
Fire Investigators determined that the fire was accidental in nature and started in the garage. The cause of the fire was an electrical event involving wiring to a garage door opener.
No occupants were displaced because of the fire. Red Cross services were not required. Damages as a result of the fire are approximately $87,500.