The wheels are in motion for changes at the Franconia Government Center that include a request for proposals recently issued to build 120 units of affordable housing on the site.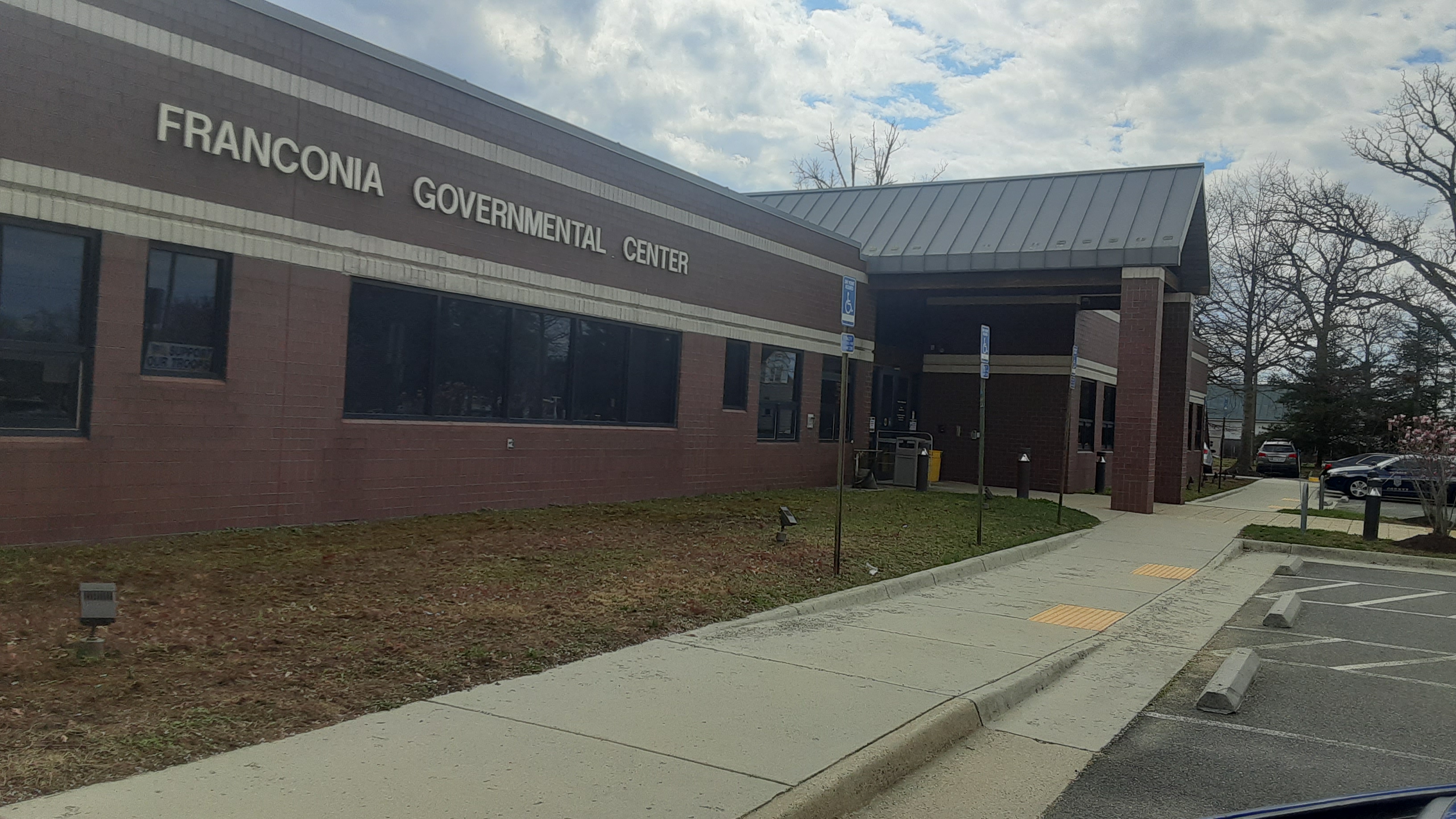 If all goes as planned for the county, the Franconia Government Center would be razed and the Lee District Supervisor's office and the Fairfax County Police Department's Franconia Station would be relocated to Beulah Street and Manchester Lakes Boulevard where a new facility will be built to hold a new library and senior center as well. Then the existing 3.26-acre site on Franconia Road would provide a home for 120 affordable housing units.
Last March, ownership of that property was turned over to the Fairfax County Redevelopment and Housing Authority with little fanfare.
This new entity would be an improvement for the police and Lee District Supervisor because the current 28,000 square-foot Franconia Governmental Center building is old and obsolete, the county said. It was built in 1992 with limited parking and an interior lay-out ill-suited for modern police operations. These operations are scheduled to be relocated to a new governmental complex in the Kingstowne area, about two miles down Beulah Street.
Supervisor Rodney Lusk (D-Lee) thinks it's a good fit with all the transportation, schools and businesses in proximity. "This is a tremendous opportunity for the County, and Lee District in particular, to reinforce our priority for affordable homes as a cornerstone in future development in our communities," he said.
The redevelopment of the site may require an amendment to the Comprehensive Plan and rezoning to allow for a multifamily residential community on the property, the county said. This land use and zoning consideration will include many opportunities for public review and input in evaluating and shaping the vision for the future use of the property.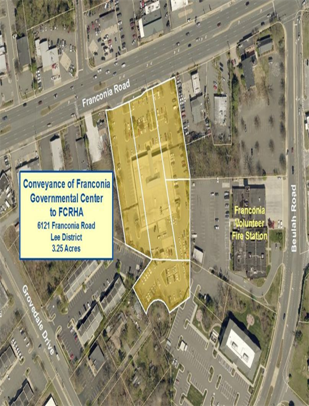 There have been four "widely attended" public meetings focusing on the new office location on Beulah Street, Lusk's office said 
Public engagement is expected to begin once a developer for the affordable housing project has been selected through a competitive Request for Proposal process in accordance with the Public-Private Educational Facilities and Infrastructure Act of 2002. The target completion date for this move is 2024, Lusk's office said.
In the event that the FCRHA does not pursue an affordable housing project on the site, ownership of the location will be transferred back to the Fairfax County Board of Supervisors for further considerations, the county said.
The deadline for submissions pertaining to the RFP is April 14.