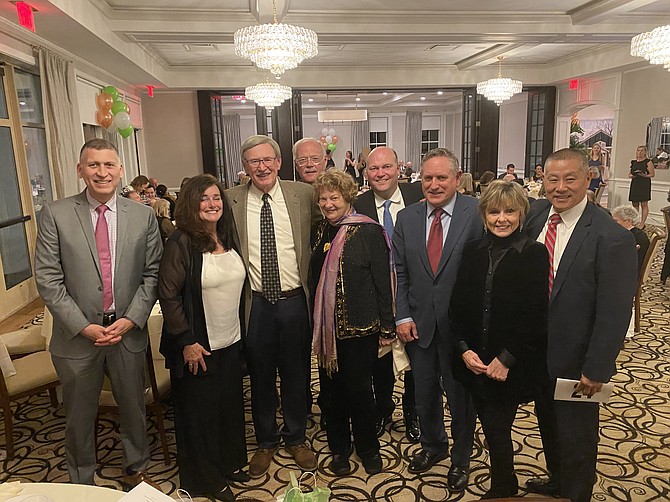 The Great Fall Grange Foundation held its first fundraiser, For the Love of Great Falls, on Friday, May 6, at River Bend Golf and Country Club, raising nearly $100,000, according to Jorge Adeler, co-president of the Foundation. On April 4, 2022, the not-for-profit 501(c)(3) took over the operations and management of the Great Falls Grange Hall and historic Forestville Schoolhouse from Fairfax County Park Authority, with plans to preserve and maintain the historic buildings, provide educational tours, and rent event space.
The old buildings need upgrades. Funds raised at the gala and through the organization's website will help support expenses for adding a power generator and dark-sky compatible exterior lighting, connecting to public water, improving bathrooms and plumbing, installing air conditioning in the schoolhouse, refinishing the hardwood floors, painting, and purchasing drapes and furniture.
On Saturday, May 7, Foundation members and supporters cut ceremonial opening ribbons strung across the front of the Great Falls Grange Hall and old Forestville Schoolhouse, formally welcoming Great Falls Studios as their first event space patrons.