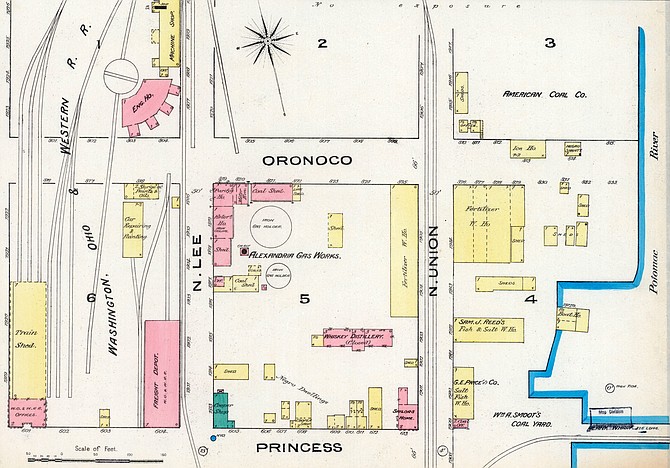 The Potomac Riverkeeper Network is suing the city of Alexandria in federal court, charging city officials are allowing toxic coal tar waste to flow from an old gas works site into the Potomac River in violation of the Clean Water Act. Records from the Library of Congress show the old Alexandria Gas Works facility was at the southeast corner of Oronoco Street and North Lee Street.
"Many of these pollutants are classified as probable human carcinogens," said Phillip Musegaas, vice president for programs and litigation for the Potomac Riverkeeper Network. "Documents prepared on behalf of the city acknowledge that concentrations detected near the outfall site are a potential danger to marine and aquatic organisms and the animals that feed on them."
The lawsuit accuses the city of contributing to imminent and substantial endangerment to human health and the environment for decades, since at least 1975. A spokeswoman for City Hall says Alexandria does not comment on pending litigation.
"We are surprised by the Potomac RiverKeeper Network's action," said Sarah Taylor, spokeswoman for the city. "Alexandria has worked closely with both the Virginia Department of Environmental Quality and the PRKN on the city's efforts to remediate the remnants of contamination that occurred at this site, which was the former location of Alexandria Town Gas in the late 1800s through the mid-1900s."
She said the city entered into a voluntary remediation program overseen by the Virginia Department of Environmental Quality in 2000. Since that time, she added, the city has implemented the approved remedial measures in accordance with the approved schedules.