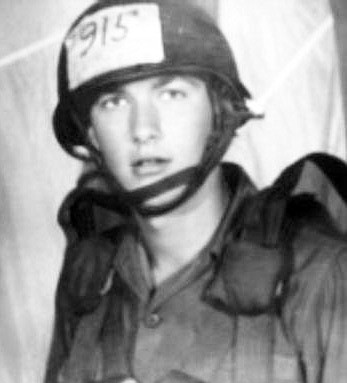 Typically, the Wayne M. Kidwell American Legion Post 184 of Herndon-Reston would host two activities for Veterans Day, one of which would be the Avenue of Flags. It comprises 68 large cotton coffin flags installed early that morning and flown from dawn to dusk when they are taken down. The avenue is a patriotic symbol remembering and honoring interred veterans. The Post's annual Veterans Day Observance at 11 a.m. is another event.
In anticipation of Tropical Storm Nicole in the region, The American Legion Wayne M. Kidwell Post #184 Herndon- Reston, in collaboration with the Town of Herndon, canceled the outdoor Veteran's Day Observance scheduled for Friday, Nov. 11, at the Veteran's Memorial on the Town Green. The Avenue of Flags was also canceled.
Instead, Christine Cutler, adjutant Post 184, and Michael Cutler, 2nd vice commander and Avenue of Flags coordinator at Post #184, reverted to what they called their "Covid approach" a day before the storm. 
"We put up small flags and little placards with the military veterans' names, their service organizations, and ranks. We did this up and down the cemetery. We always want to remember our veterans. Always," Chris said. "Our veterans served in horrendous conditions, and some died for our country. We need to honor them."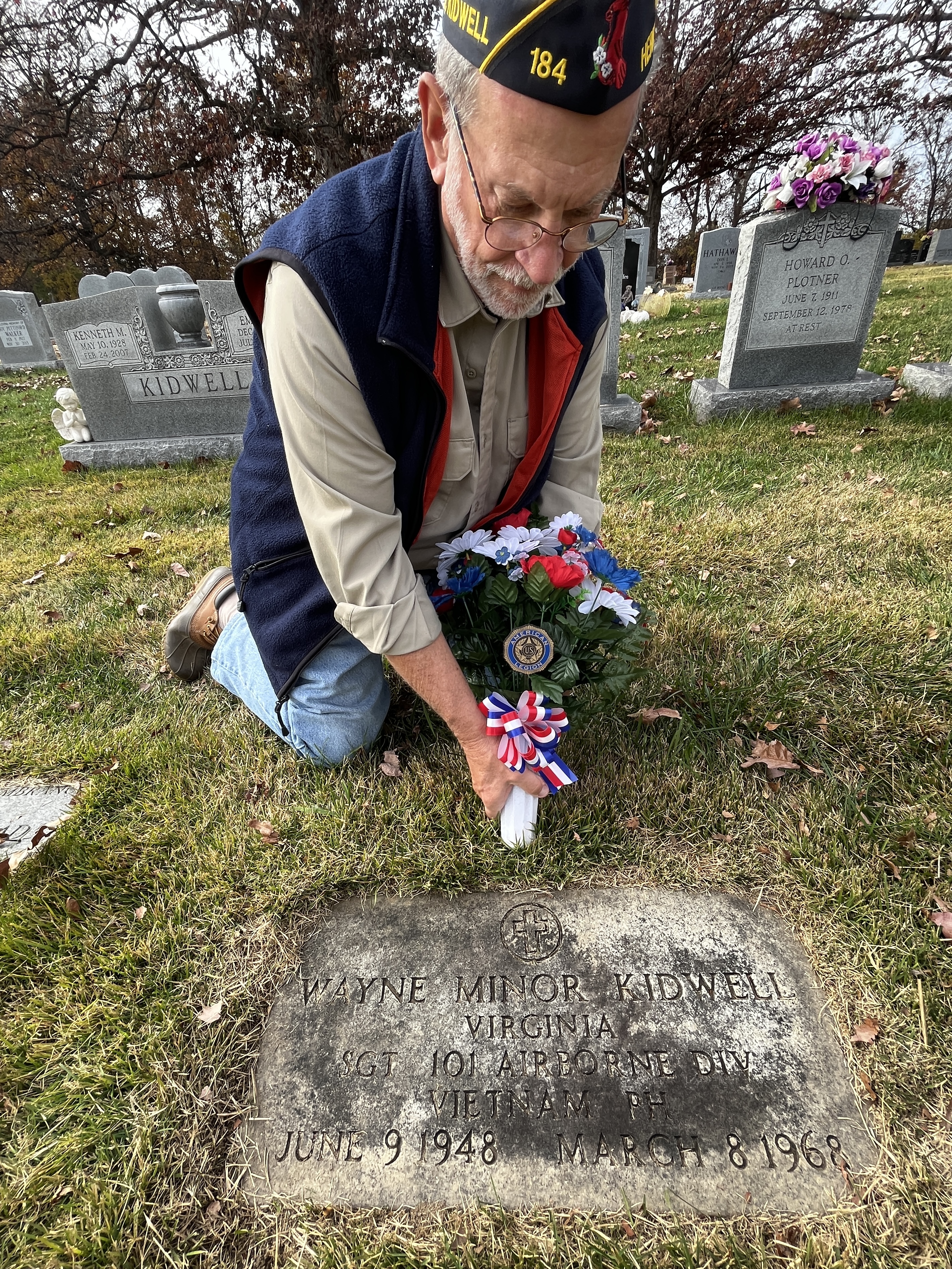 Michael mentioned that this Veterans Day, two more families had lent Post 184 their loved ones' casket flags to be flown as part of the Avenue of Flags on Veterans Day and Memorial Day to honor and remember them.
According to Chris, Post 184 did hold a Veterans Day ceremony, but on Saturday at Harmony at Chantilly, an independent, assisted living and memory care senior living community. 
Post Commander David Womack, Vice Commander Mike Cutler, Sergeant at Arms Rob Martin, Lois Olsen, Nic Leshock, and Christine Cutler were among the Post 184 members. The Reston Chorale and members of the Fairfax Chapter of Daughters of the American Revolution sang the national anthem in support of this event.
"The Ceremony was well attended by approximately 50 veterans and Harmony residents," Cutler said. Following the ceremony, the DAR provided refreshments to residents.