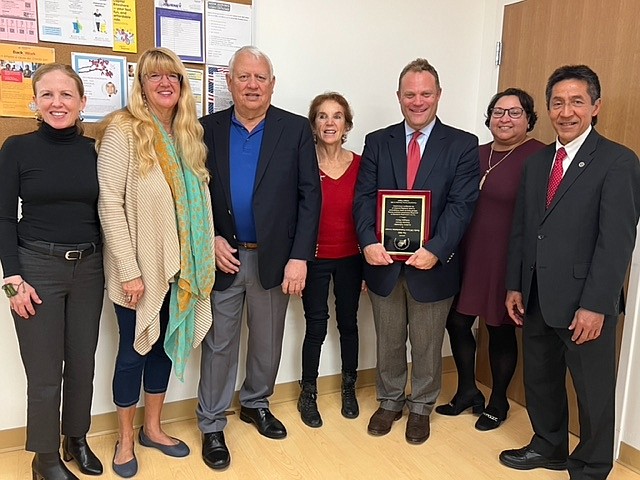 SEEC's 22nd Annual Fundraising Event was held this past Tuesday evening at SEEC's office in the Arlington Mill Community Center. The purpose of the event was to raise funds to support SEEC's training programs that included how immigrants can start a business in Virginia and driver education classes to help them obtain a Driver Privilege Card to allow them to drive in Virginia.
SEEC Executive Director Andres Tobar stated "We want to thank Arlington County for its continued support of SEEC's mission to provide employment assistance to Arlington's immigrant community, especially the day laborers. The support we received at this event will help us continue providing the training our clients need."
In accepting the 2022 SEEC's Humanitarian Award, Arlington Thrive Executive Director Andrew Schneider said, "On behalf of the entire Thrive team, I'm honored to accept this award. For me, this award not only recognizes the close partnership between Thrive and Andres Tobar and the entire SEEC family, but more significantly the collective commitment of Arlington's safety net to those who are too often overlooked, forgotten, and marginalized. We remain committed to this collaboration and equally committed to finding solutions that will allow us to end these inequities in the first place."
The proceeds will go to support the SEEC's Training Programs that include How to Start Your Own Business and Driver License Education. These programs rely on donations for their implementation.