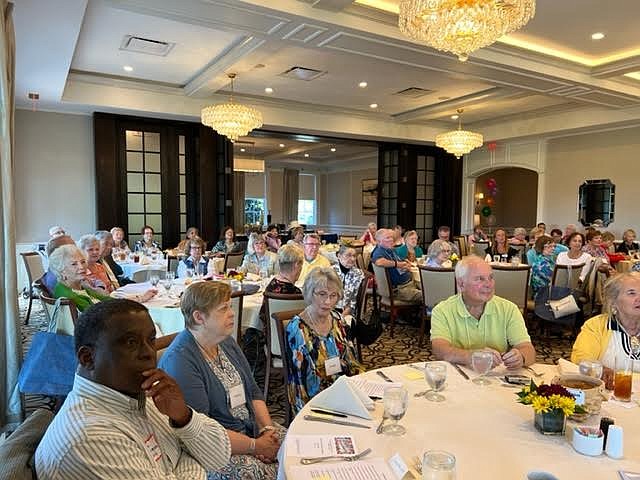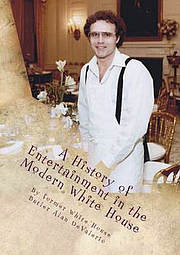 For the past ten years, this senior center in Great Falls may have been the best-kept off-the-radar center in Fairfax County. That is because it has no walls.
On Sept. 20,  Great Falls Senior Center Without Walls (GFSC) celebrated its 10th anniversary at the River Bend Club, 375 Walker Road, Great Falls. More than eighty people attended the anniversary event and relived its many presentations, including those by Nobel laureates, local historians, and NASA astronauts.
In a slide show presentation, members acknowledged the history of the organization and some of the people involved in its creation, including Supervisor John W. Foust (D-Dranesville), Bob Lundegard, and Linda Fernald, as well as the churches that hosted its early meetings, sponsors, and partner, Fairfax County Neighborhood and Community Services. Members utilized the event platform to solicit feedback regarding future events, trips, and presentations they would like to see repeated.
In September 2012, the Fairfax County Board of Supervisors unanimously approved a charter for GFSC, and by November of that year, the organization was officially incorporated in Virginia.
In 2015, Great Falls Senior Center was designated as a non-profit under the NTEE code Seniors/Services, with George Newman as principal. The mission of GFSC is to serve, support, and enrich the lives of senior citizens in the community of Great Falls.
GFSC provides monthly events, educational programs, discussion groups, technology workshops, entertainment and trips. 
Alan De Valerio, former White House butler, will speak at GFSC's next meeting at River Bend Club on Oct. 18 to share his experiences. Jim Lewis on Nov. 15 will discuss the CIA's biggest heist. The Langley Madrigals will perform at the meeting on Dec. 6. Annual membership costs are $25. Visit the Great Falls Senior Center https://greatfallsseniorcentergfsc.wildapricot.org/