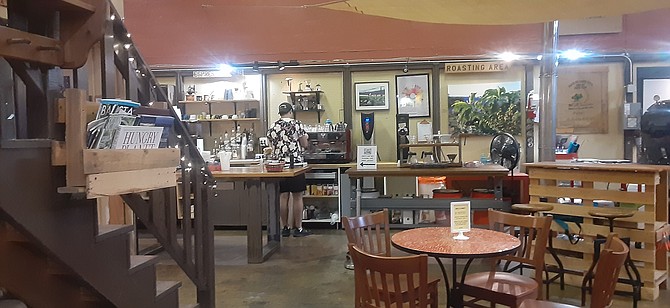 There's another choice out there for coffee in the south county area where the aprons aren't green, and the cup choices aren't tall, venti and grande. The new face on the block is Cervantes Coffee on Fullerton Road, and the theme is Central America.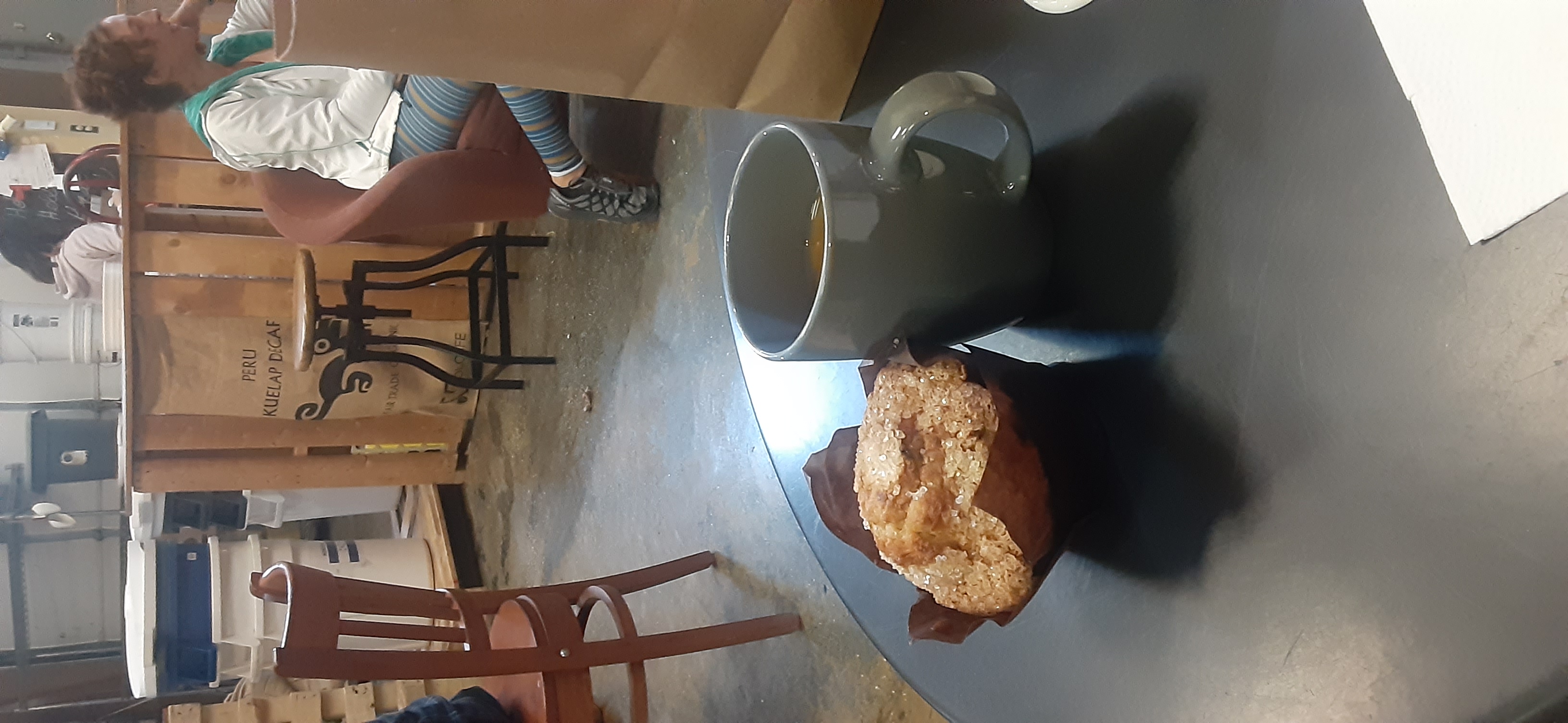 Behind the roaster at Cervantes is Marialy, and her specialty is artisan roasting using single origin coffees from Central and South America. "I have fond memories of my grandfather's farm in Eastern Bolivia, picking coffee with my brothers and cousins," she wrote on her website.
They specialize in certain green coffees working directly with suppliers, coffee cooperatives, and individual growers. 
"Our goal is that you know exactly where your coffee is from all the way to the farm or region of the world," she said.
Fullerton Road is not a central location for retail, so the customers either work in the area or found it through word of mouth. One customer was searching on the web and made the trek from Arlington. "It's good to go to these non-chain restaurants," he said.
Inside, the shop is industrial looking, with high ceilings and lots of space. There are five small tables, a two-seat bar made from a pallet and an upstairs area with more seating. The pallet theme seems to be everywhere, giving the place an environmental slant where they reuse materials. There are burlap bags of coffee beans, and they don't seem to be just for decoration. While other bigger names may cater to the Sunday morning crowd, Cervantes is closed on Sunday.
"It's very creative," said Laura Olsen, who was sitting at the pallet bar. She's another Arlington resident that made the trip down I-95 but felt the drive was worth it for the drink she loves, the Swiss Mountain Decaf. Olsen likes the South American theme too. "Seems like they have a connection to where the coffee is made," she said.
If you go…
Cervantes Coffee
7644 Fullerton Rd, Springfield
(703) 455-0011
Open Monday through Saturday, 8 am – 3 pm