Arlington is holding its fourth annual Restaurant Week from Oct. 17-24 with 31 participating restaurants who will be offering special prices. The event is sponsored by Amazon. It gives an opportunity to explore the diverse restaurant scene and for restaurants to gain exposure. This takes on added significance this year for restaurants who are experiencing the impact of COVID accompanied by the supply chain issues and labor shortages. For a complete listing of restaurants and their menus: https://www.arlingtonchamber.org/arlington-restaurant-week.html
Photos by Shirley Ruhe/The Connection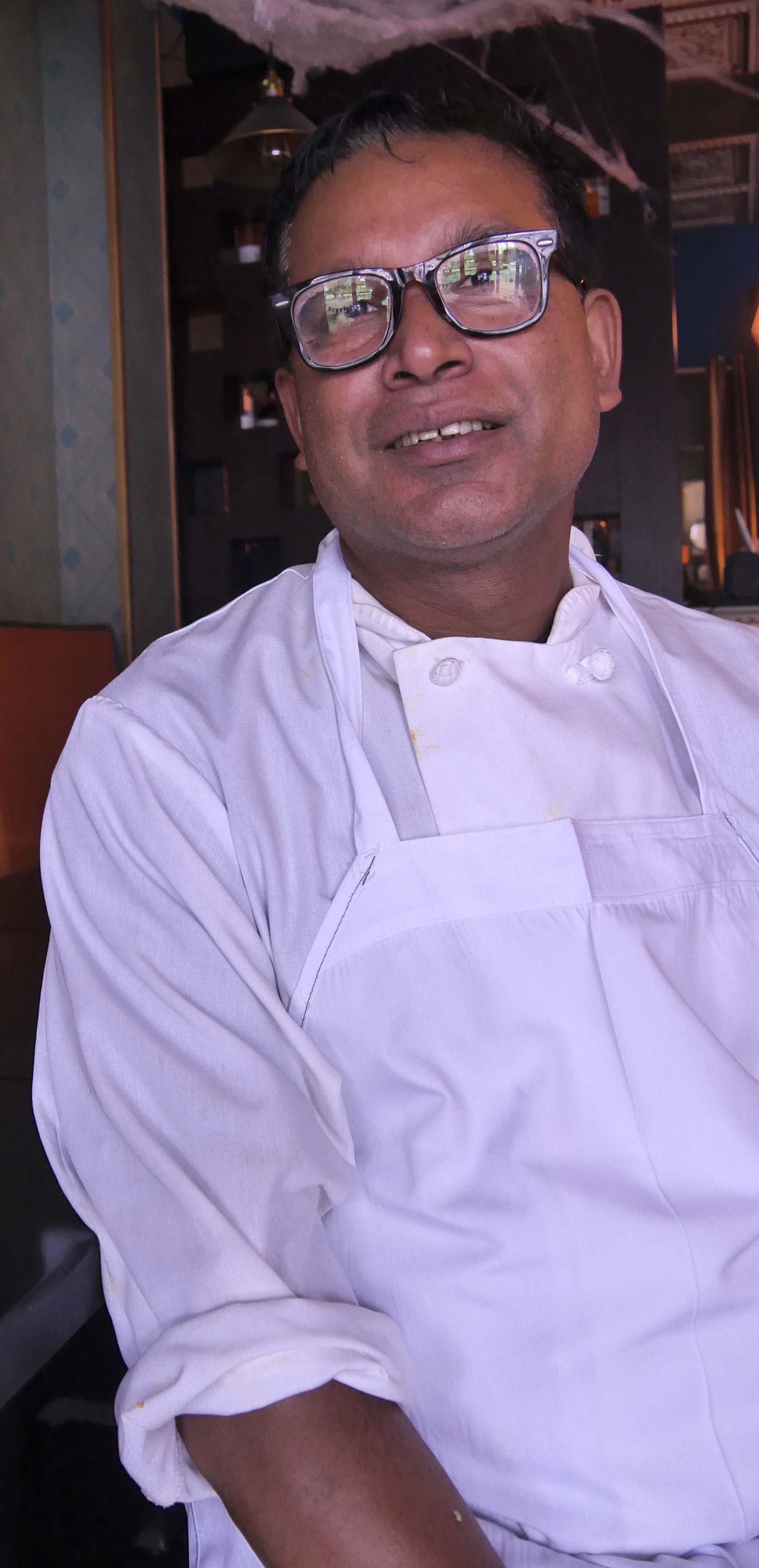 Chef Arup Borah at Spice Kraft Indian Bistro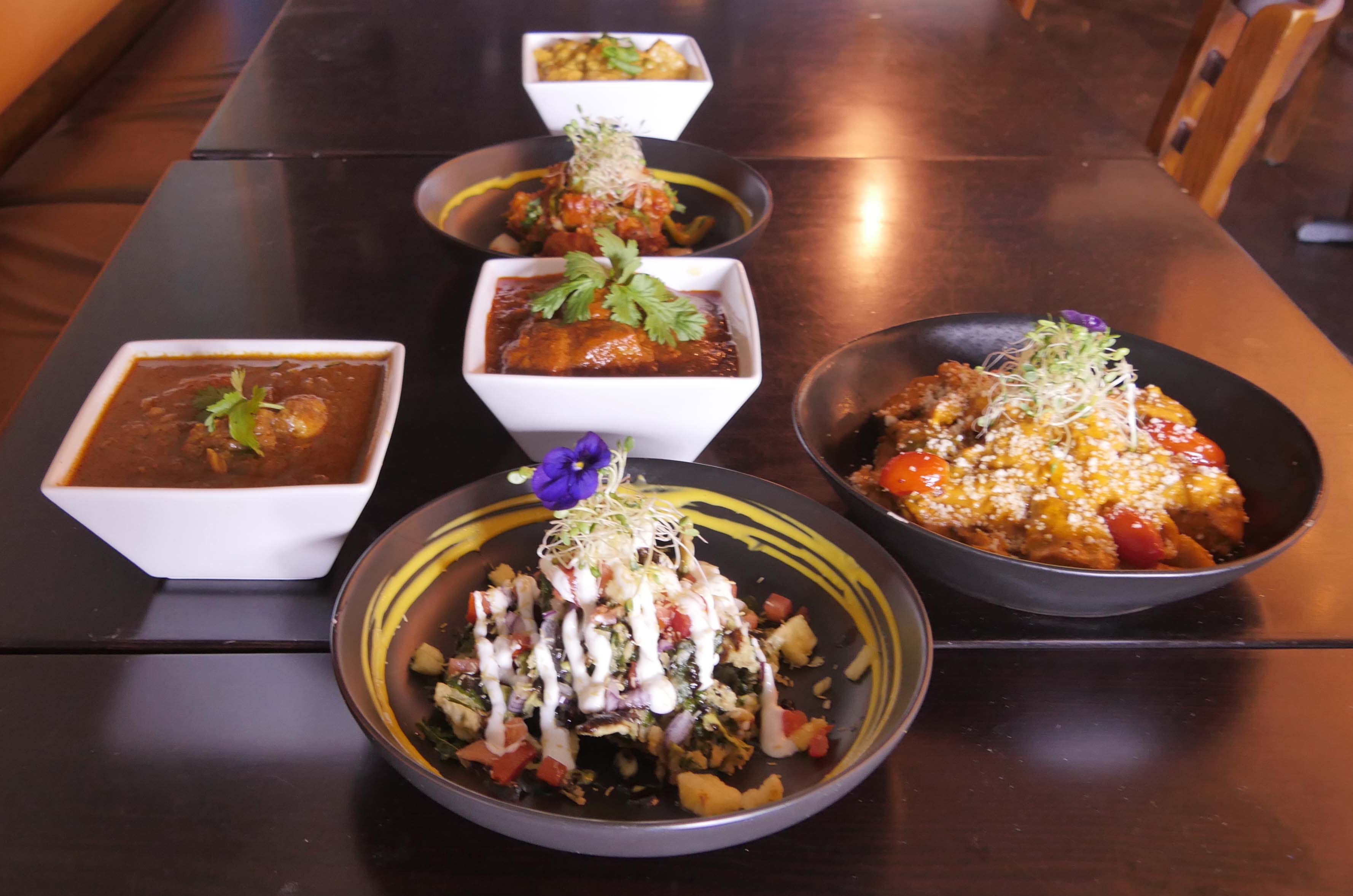 Six dishes featured during Restaurant Week including butter chicken pasta, lamb vindaloo and spinach pakora chaat
Spice Kraft Indian Bistro at 1135 N. Highland Street
"I'm happy to cook all the time." 
— Chef Arup Borah 
Chef Arup Borah has hand picked the restaurant's most popular dishes and offers them in a package of choices for Restaurant Week. "That way customers can enjoy their favorites at a reasonable price." 
An individual dinner is $29 with dinner for two at $55. It includes choice of an appetizer like the vegetarian and gluten-free Spinach Pakora Chaat, a regular entree such as Chana Saag or an Indian Fusion Pasta Entree such as Butter Chicken Pasta or Lamb Vindaloo. "The butter chicken includes rigatoni since kids like pasta and it gets them used to Indian food." Finally a choice between two desserts. All dinners are served with naan, garlic naan and rice.
Borah has worked at this location on Wilson Boulevard across from the Metro for 18 years since it was the Delhi Club. "I came here from India and learned to cook in America because it seemed like a good skill to learn." It has turned out to be perfect for Borah. "I'm happy to cook all the time." 
He says he knows what the customers like and makes special off-menu dishes for some of them. The butter chicken and samosas are always customer favorites although he says it takes him a couple of hours to make 50 samosas making the dough from scratch—sheeting and pulling it and adding the turmeric and omom seeds and then filling them with potatoes and peas.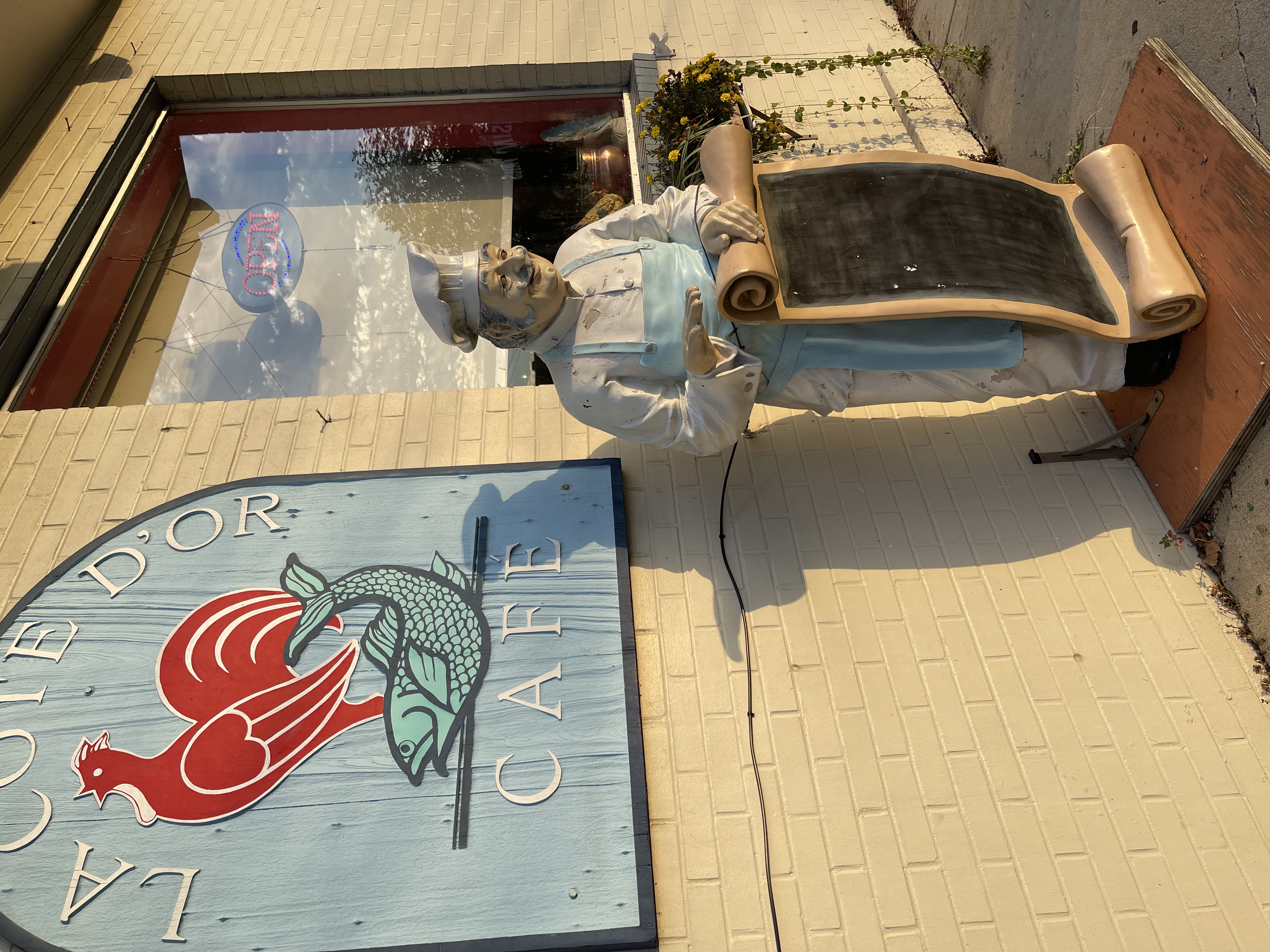 Photo by Shirley Ruhe/The Connection
La Côte d'Or Café at 6876 Langston Blvd.
"I even dream in my sleep about how I'm going to prepare something. For me food has always been a passion."
— Chef Jacques Imperato
Chef Jacques Imperato
La Côte d'Or Café
Chef Jacques Imperato says he has been thinking about cooking for the past 43 years. "I even dream in my sleep about how I'm going to prepare something. For me food has always been a passion." He has been the owner and chef of La Côte d'Or Café on Lee Highway for seven years after owning Mediterranee in Arlington where he was also the chef. 
Imperato knew he wanted to be a chef since he was six years old and, "I wanted to be a monk cook. We visited them in the monastery, and they were big and happy." Imperato was born in North Africa but had to leave due to an uprising. 
He says his cooking today combines his background in France, Italy and Spain and living in Nigeria. He says the first time he saw girls in the kitchen was in 1976. "They have a touch, an open mind."
Imperato says everything is made from scratch. "Nothing is pre-made. I make everything to order and cook all night. "The ribeye with peppercorn sauce is a favorite. The sauce is made with cream, cognac and broth which has been cooking slowly for three days. "We do everything by reduction, no flour, the old way of making stock. With a big pot like that, we only get this much." Also he says the customer favorites include bouillabaisse with three types of fish and trout almondine. 
Imperato offers three fixed price Restaurant Week menus at $26, $40, and $54. He says it's tough to do the $26 menu; everything is so expensive now, and they make it all fresh every day. Imperato says the $26 menu includes appetizers like chicken liver parfait, deviled eggs with smoked salmon and main courses like mussels Marinière and steak hachée with favorite dessert choices of creme caramel and floating island. The $40 menu adds such choices as onion soup, escargots, bouillabaisse and profiteroles and the $54 menu offers Dover sole Meuniere and mousse au chocolat.
He thinks a lot of people think of French food as onion soup, crepes suzette, and croque monsieur but are not adventuresome. "All very good but we have much more to offer." He has combined the familiar with nouvelle cuisine. "I get inspiration from what I see in the market." 
Chefs Melvin Urrutia (left) and Brian Michizuki at Sushi Zen
Sushi Zen
Chefs Brian Mochizuki and Melvin Urrutia collaborate as a team at Sushi Zen located at Harrison Shopping Center. Urrutia has come to Sushi Zen in the last year with a long list of credentials from opening and working in a number of Alexandria restaurants. Mochizuki has been making sushi for about 20 years, learning from his father who has owned Arlington's Sushi Zen for many years. They maintain the traditional, but have started experimenting with different dishes and creating fusions of Japanese with flavors from around the world to bring in the best of both worlds.
Mochizuki says discipline is important for a chef. "There are so many aspects, and you have to be open to new ideas." Mochizuki says he and Urrutia trade ideas back and forth on new dishes. This led to the dessert featured on the Restaurant Week menu at $5.50 which features mochi but with a new flavor twist of white chocolate and raspberry artfully arranged with raspberry sauce, dollops of whipped cream with several edible violas and a sprig of mint. "In Japanese tradition, you want to make it look like a beautiful Japanese garden."
Also on the Restaurant Week menu is an innovative Leches de Tigre. Urrutia says, "What makes this Peruvian style ceviche different is the citrus sauce we make with lemon and lime and Peruvian yellow peppers. It is very strong and so unique." Added to the snapper is black tiger shrimp, lots of thinly sliced red onions, boiled young cholo (corn). Urrutia adds, "Usually sweet potatoes are added on top but I decided to try something different by sprinkling fried sweet potato chips on the finished dish."
Mochizuki says it takes a long time to learn the skill of making sushi, to build up memory on how much rice for each dish, cutting fish so the weight is almost exactly the same. He says you are dealing with delicate fish.
The Restaurant Week menu also offers a Japanese cheesecake with citrus fruit and strawberry sauce for $5.50. In addition, a special including miso soup, choice of appetizer and a main course choice of assorted sushi, chicken teriyaki or shrimp and vegetable tempura will be offered for $27.