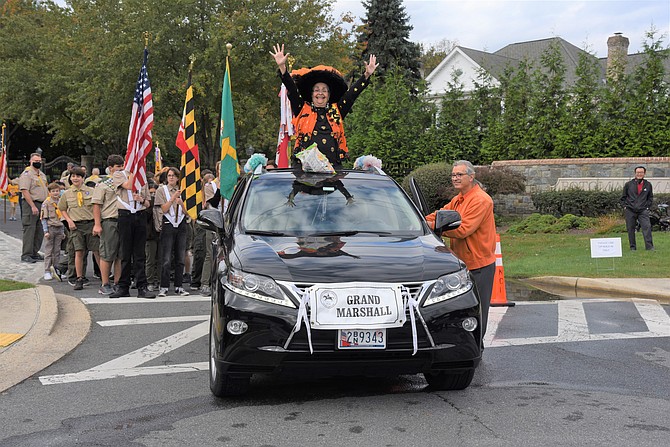 Saturday, 
Oct. 22, 
2022
 10 a.m. – 3 p.m.
Enjoy some of the scenes from Potomac Day 2021
The joy of Potomac Day will begin with the parade that will kick off at 10:30 a.m. 
Roads will close in Potomac Village at 10 a.m. and will reopen after the roads clear from parade activity, usually by noon.
The National Anthem will be sung by a student of Chrissellene Petropoulos.
There are more than 30 entrants in the parade, including HORSES from the Potomac Bridle and Hiking Trails Association http://pbhta.org/ and the Park Police. In Potomac, horses make the parade.
After the parade, the Children's Fair with rides and games will be underway, along with the Business Fair with 68 Business fair participants.
Questions? Check in with Potomac Chamber of Commerce https://www.potomacchamber.org/