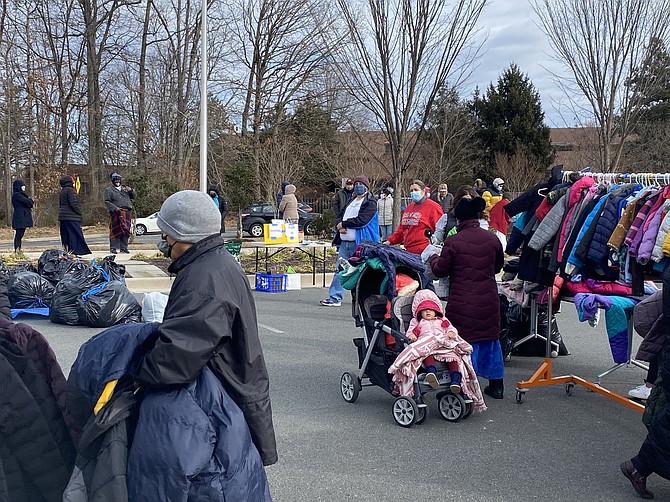 It is time to warm up your neighbors by going through your winter outerwear closet and donating what you can, or buying a new coat to donate. The temperature in the area dropped to 34 degrees early Tuesday morning, Oct. 18 and more cold weather is on the way. 
Cornerstones is reopening the Hunter Mill Winter Coat Closet in collaboration with the Hunter Mill supervisor's office. The goal is to provide free winter coats, hats, gloves, mittens, and scarves to anyone in need. All distribution activities occur outside, and participants are strongly encouraged to wear face masks and maintain social distancing. 
Need a Coat? Oct. 29, 10 a.m. to 1 p.m. Cornerstones Food Pantry, 11484 Washington Plaza West, Reston
Nov. 19, Dec. 17, Jan. 14, Feb. 11, March 11, 10 a.m. to 1 p.m. North County Government Center, 1801 Cameron Glen Dr., Reston 
Have a Coat to Donate? Donations of new or gently used, clean heavy winter coats and new hats, gloves, mittens, and scarves are needed. All adult and child sizes are welcome.
Oct. 17-Nov. 10- 9 a.m. to 5 p.m.  Cornerstones, 11150 Sunset Hills Road, Suite 210, Reston
Nov. 19, Dec 17, Jan. 14, 10 a.m. to 1p.m. North County Government Building, 1801 Cameron Glen Drive, Reston